We woke up to clear skies in the morning and moderate temps. After a short hike from camp to the gorge I busted out the drill and put in 4 bolts for 2 anchors on top of the rock and then I rapped down to our mid level anchor and put in another bolt to finish that anchor. The 2 ropes are just visible in the pic. The right line was the one I rappelled down and ended up with a free air rap into the brush at the bottom.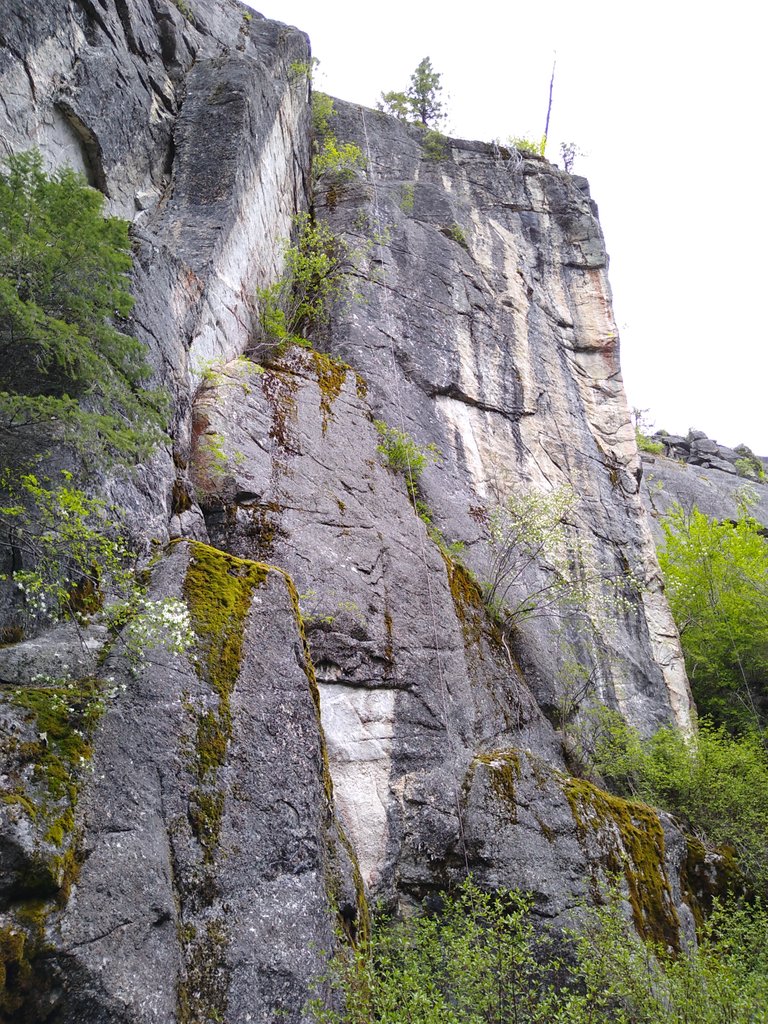 The little gorge is up to 200 feet deep and our lines will be between 100 feet and 180 feet long/tall.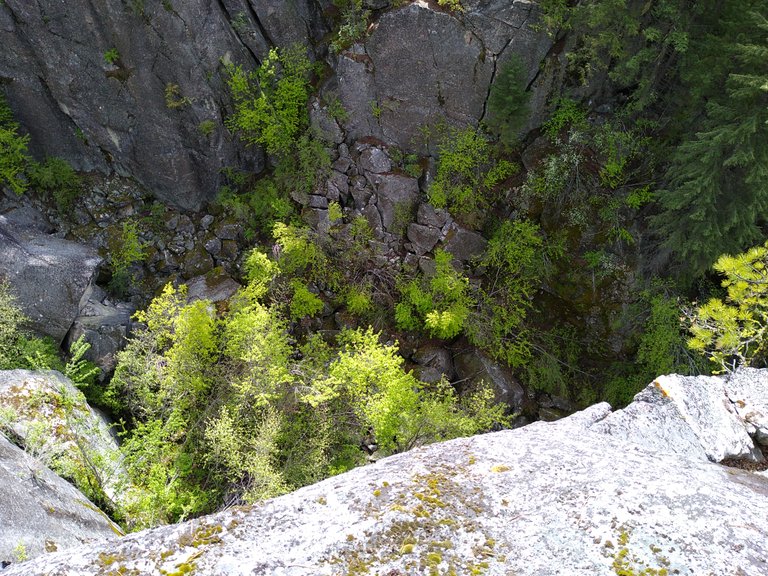 Interesting topography and I was looking really hard at how the gorge could have been created. I have a suspicion that the mountain shifted and pulled one side away from the other. Likely during the glacial retreat.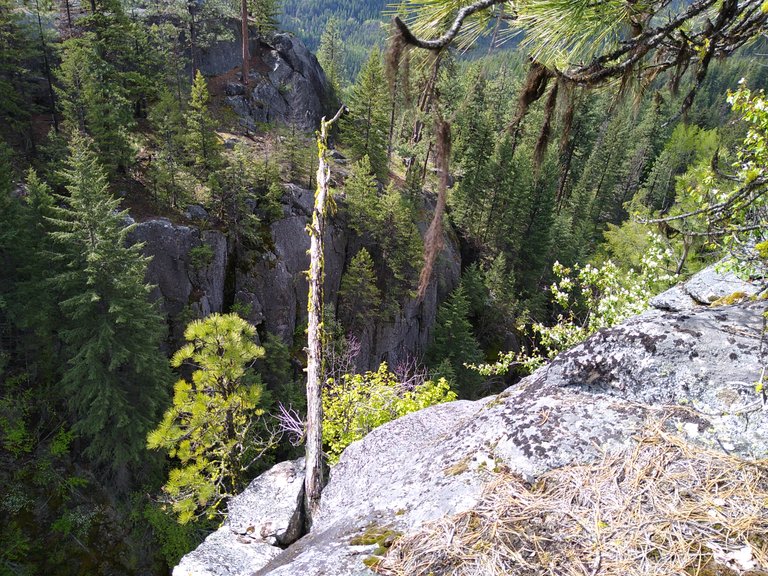 Such a nice view from any of our climbing areas along the mountain ridge. This is looking south and you an see the clouds starting to move in.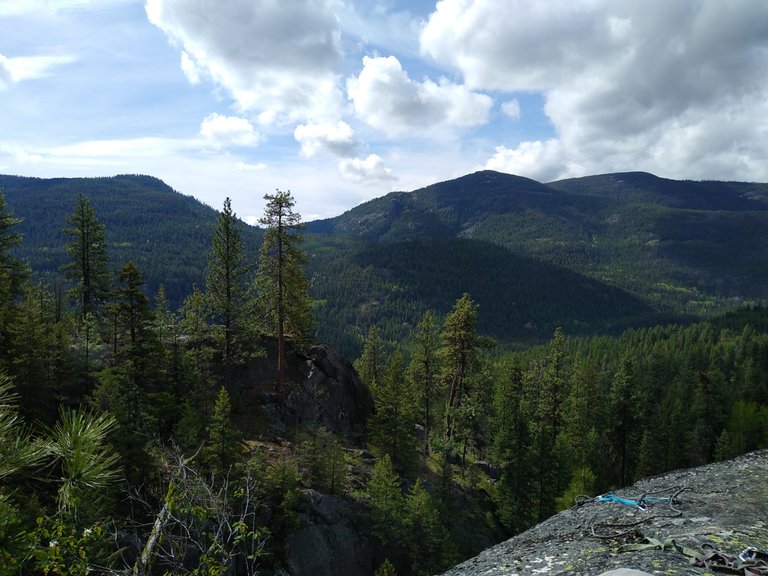 In the canyon after rappelling down we spent an hour tromping through the brush, examining the route potential, and exploring the multitude of little caves. The boulders in the bottom of the gorge created a bunch of varying sized caves and one we saw went straight down about 10 feet with another hole going down another 10+ feet below it.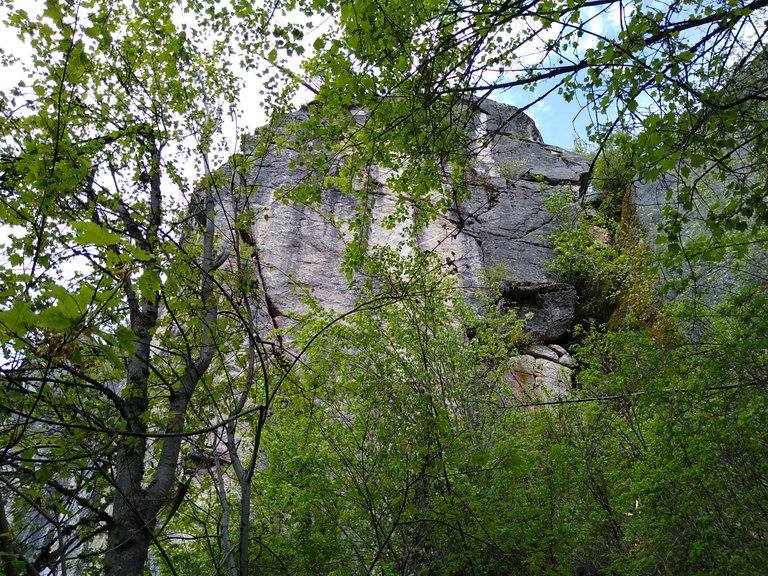 The caves were dramatically cooler than the air just outside of them. In all the caves we checked out there was still snow and ice. It felt like stepping into a walk in cooler.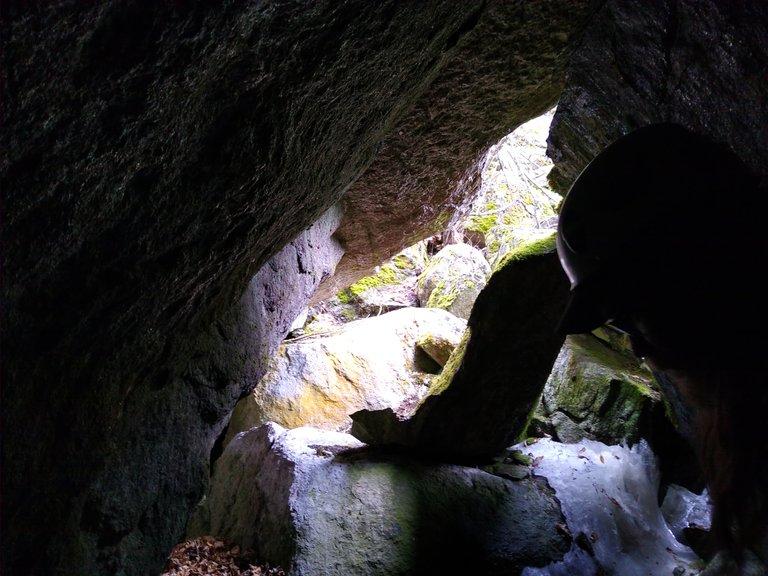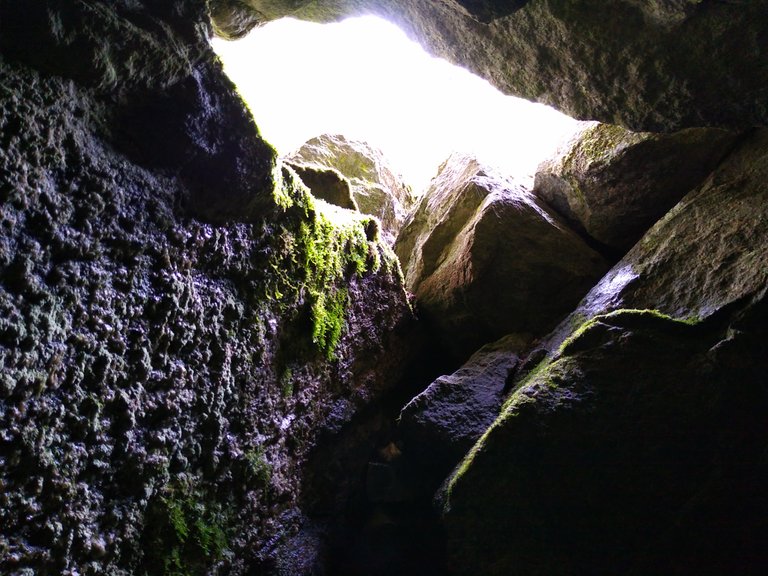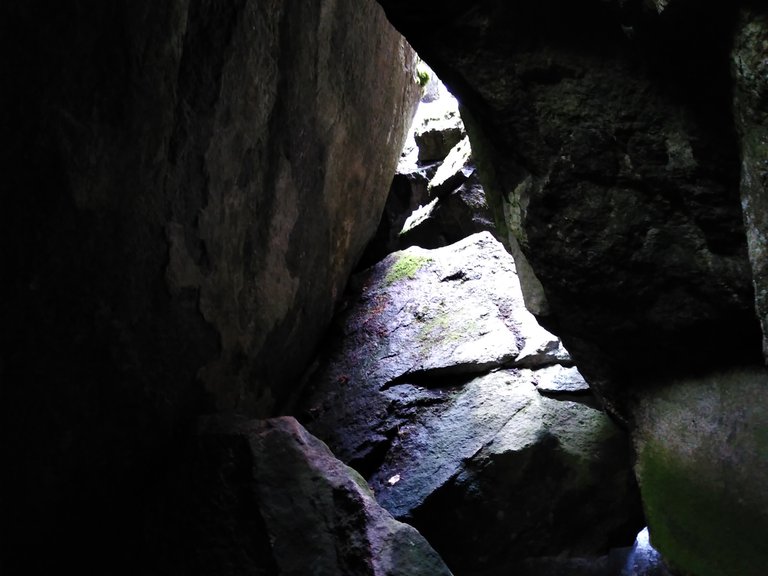 Some interesting things growing out of the moss on top of the rocks in the bottom of the gorge. The roses showed just how crazy they are by sprouting up from the crack in the rock. It had sent roots through the tiny crevice and popped up new growth along it.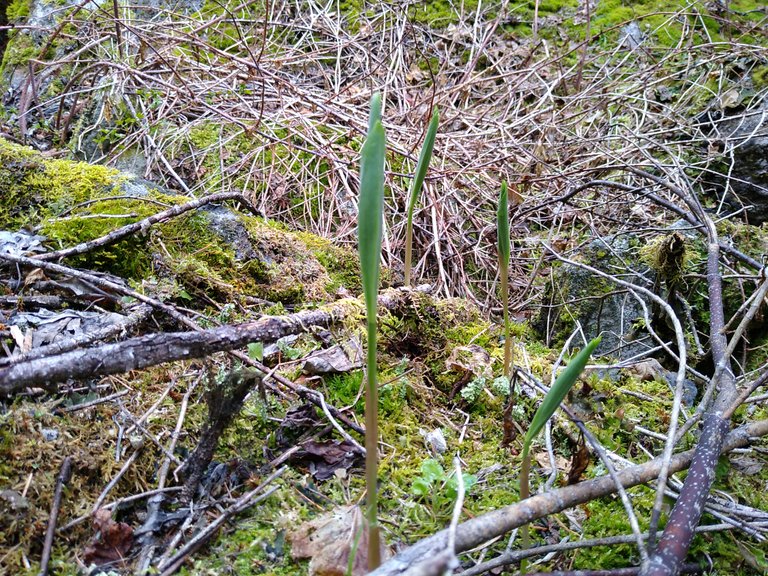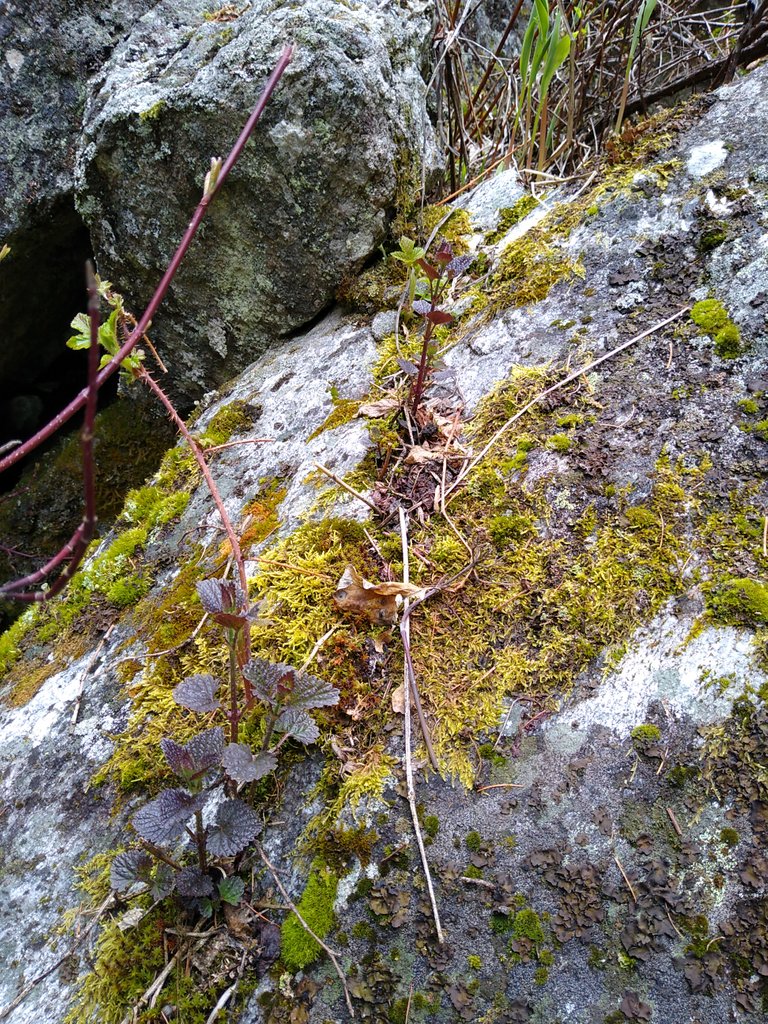 The gorge is not that wide, maybe 40 feet at the upper and about 200 at the lower point. We are going to be setting up a high line across the thinner part of the canyon this summer. I need to get better at slack lining before I attempt it but it will be scary cool.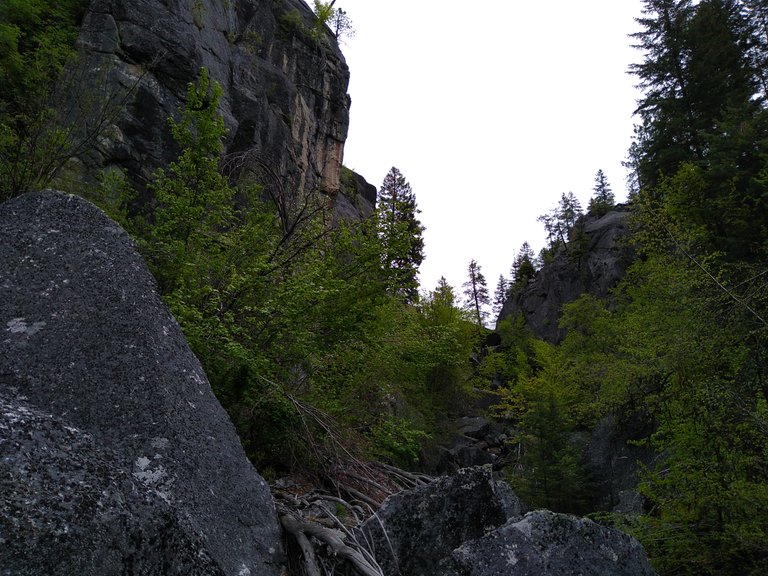 After we got back to camp Art cut up a couple trees and we loaded up his truck. After he took of for home the dog and I went wandering. With all the rain of late everywhere is running water. Little streams bomb down the mountain at almost every little draw.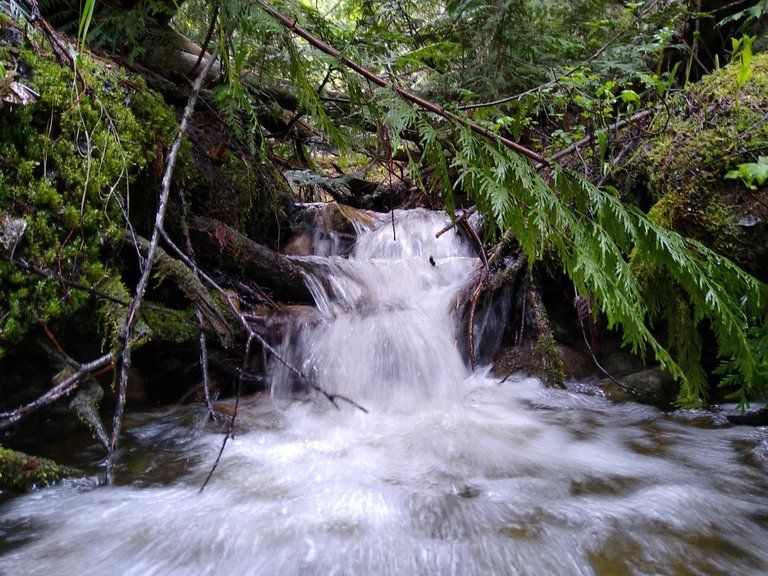 A nice fire was how the evening went and I was crashed out fairly early as I was and am beat.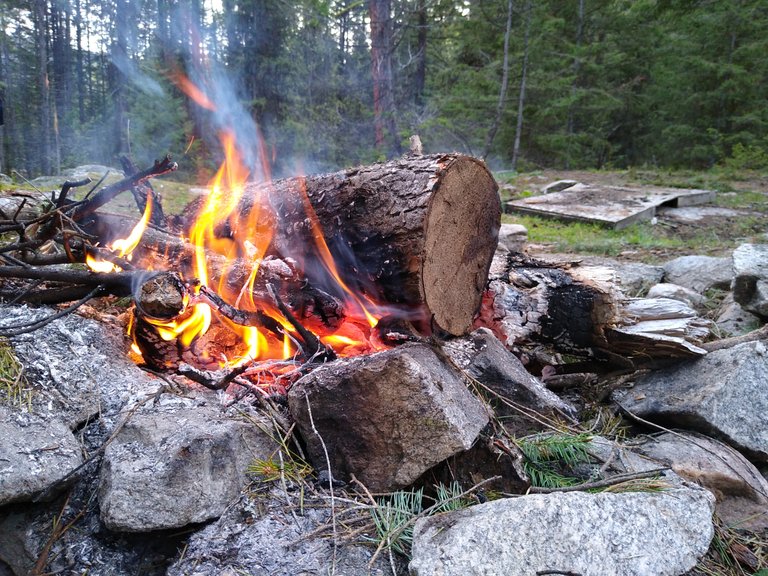 For more information about our farm:
Fleming Family Farm
FLEMING FAMILY FARM, LLC
Sustainable & Organic Methods | Heirloom Produce
All images are original works of Fleming Family Farm unless otherwise notated and credited.
If you find this post useful or entertaining, your support is greatly appreciated by upvoting, following, and sharing!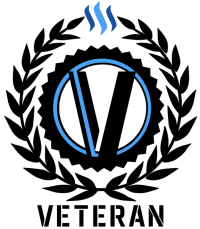 ---

---