Busy days everyday now that the weather has turned for the better. The past days have been full of projects, tasks, teaching, and a multitude of things. The boys have a row each of their own garden spaces. They have peas, carrots, radishes, chard, spinach, cabbage, and beans planted.
My radishes, spinach, and lettuces are starting to pop now that the weather has warmed so we will be having some fresh produce by the end of the month.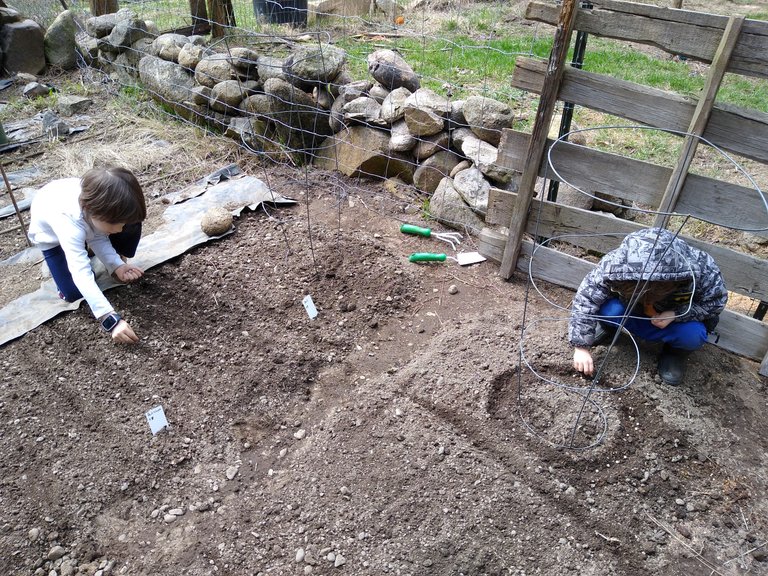 I finally figured out a replacement for our falling apart gate. I have a bunch of hog panels that i had cut for our child barrier in the house that are no longer needed. The panels are proving to be the PERFECT thing to make gates out of. The one gate I was able to reuse the hardware from and it makes the gate swing perfectly.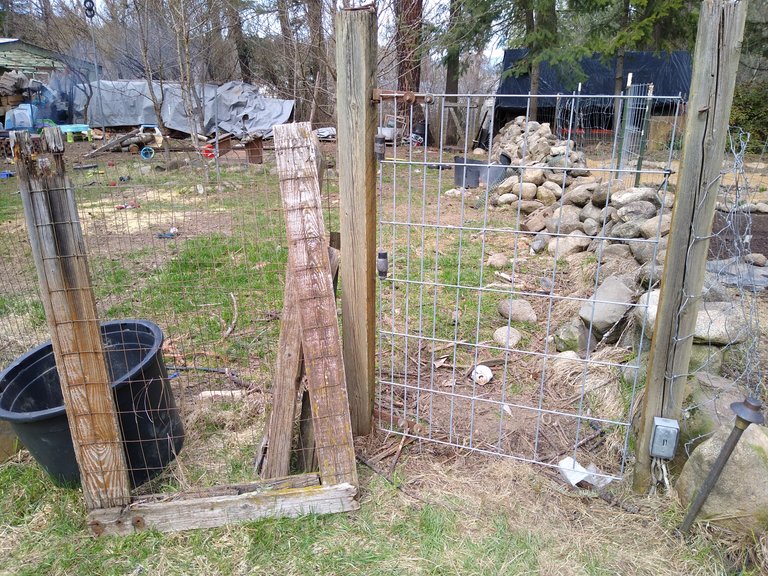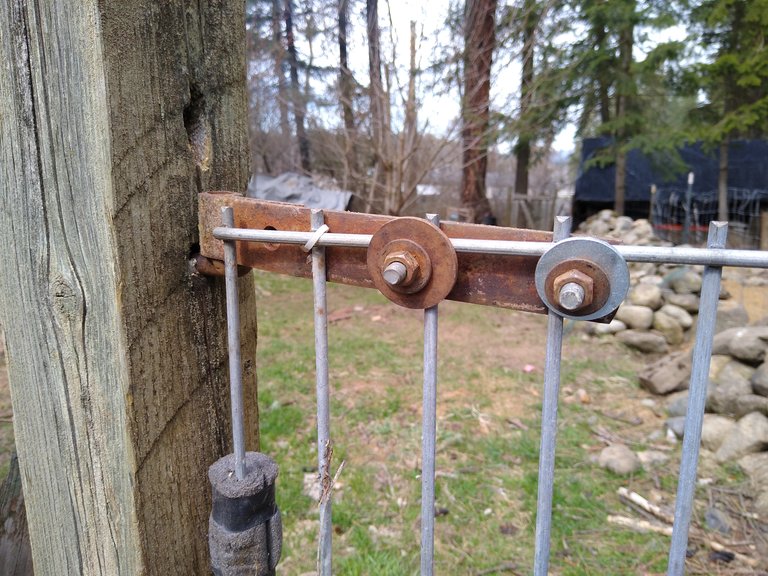 The rock garden has gotten the first amount of spent brewing grain laid down for the walking paths. It is drying in the sun now and should be good by the weekend. I have to put down another couple of barrels full in order to cover the rest of the areas but it will help to keep all the weeds from growing and will add some nutrients to the soil as we walk on the grain.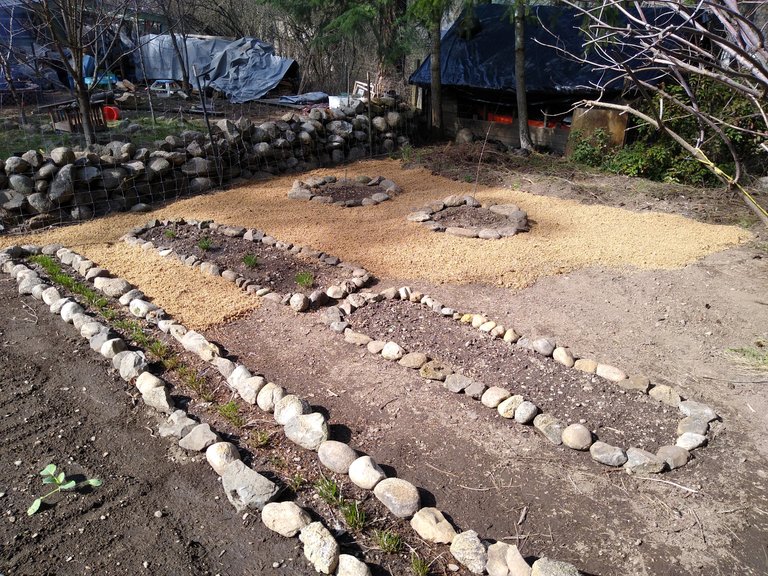 The boys' rows all planted. It was easiest to mirror their plantings so only had to label once. I am resisting the idea of putting rock rings around their rows since hte walking paths are pretty slim. I was trying to give them the most room possible to grow in each row.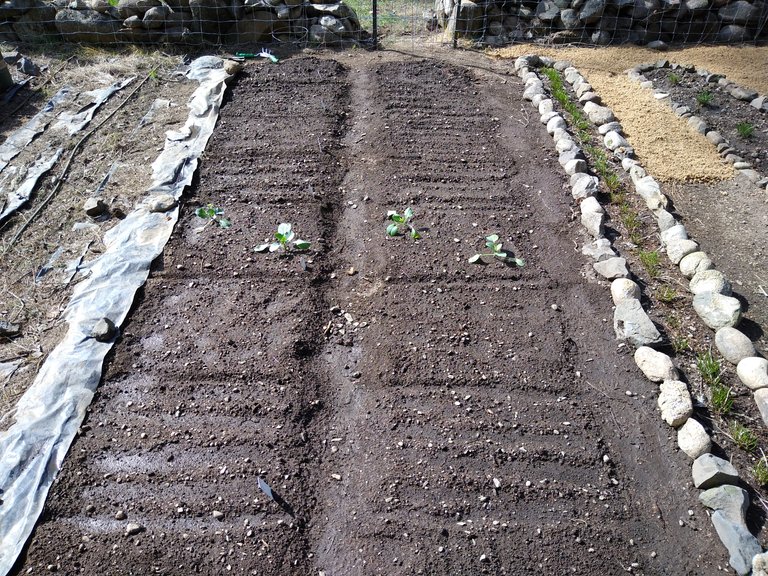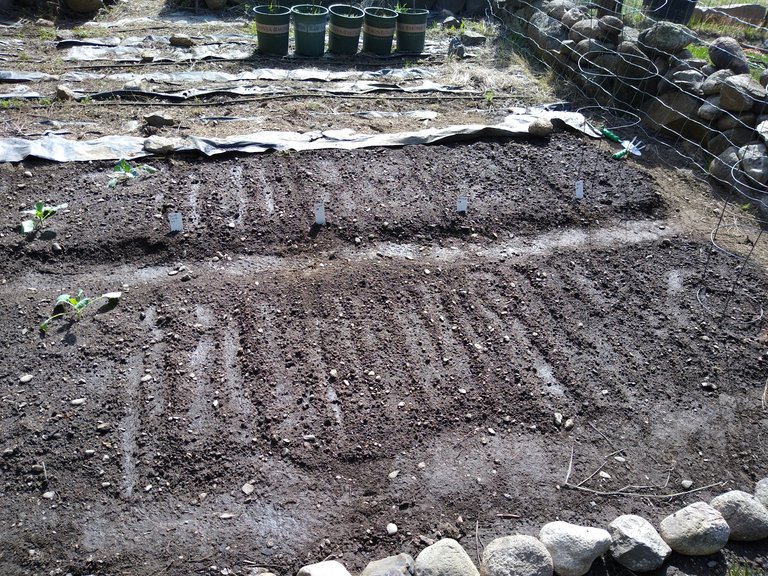 The opening between the yard and the rock garden got a hog panel gate and wire latch to hold on the fence post. It swings in towards the house and is the perfect size for the opening.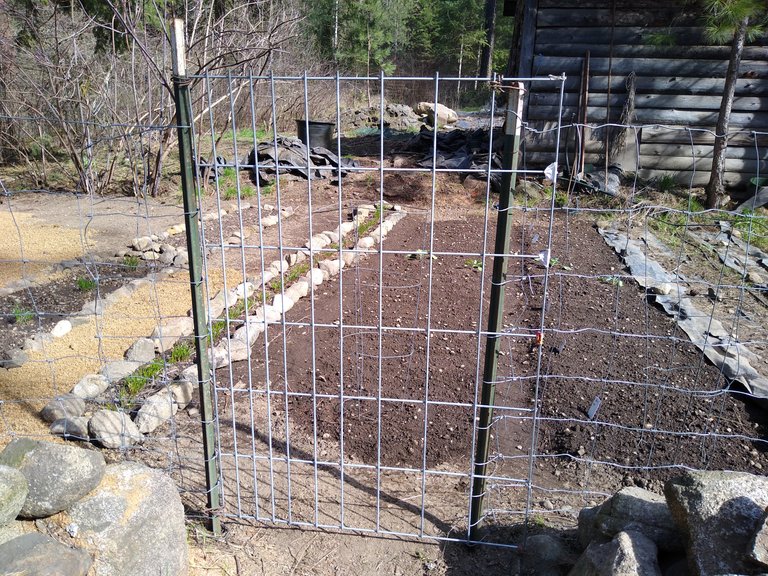 After planting all the Green Giant Thuja(Arbs) I took a length of fencing, bent it in half, and placed it over the top of the main line of trees. I am hoping to keep the stupid deer from decimating them like they are known to do. My hope is that they have a flavor akin to fir or spruce so the deer will be less likely to eat them, and then my fence will make sure.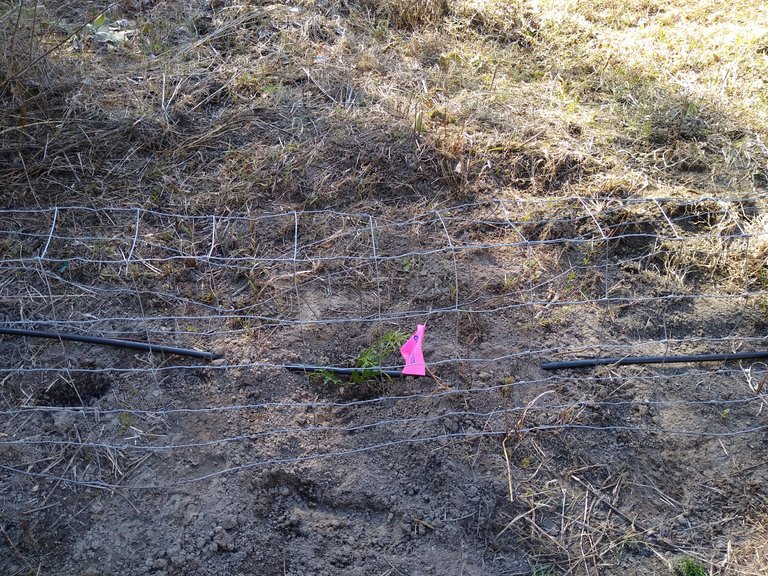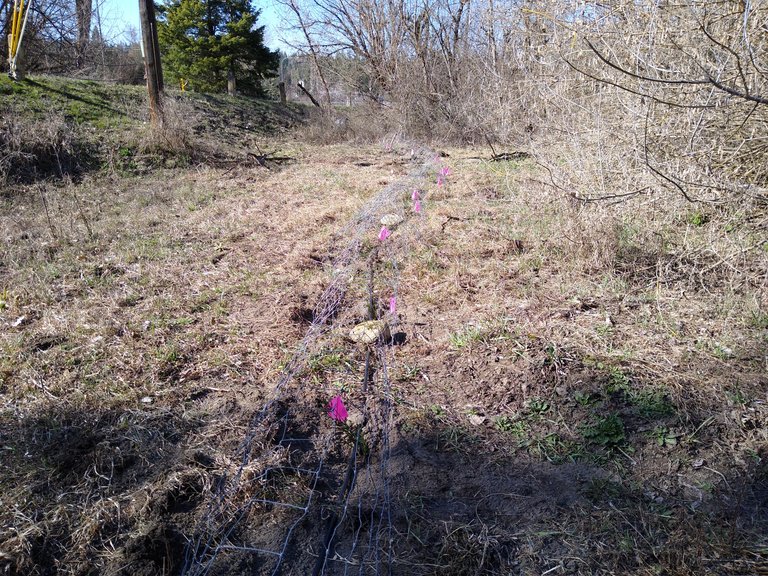 This is all just in the past few days. This time of year is super busy on the farm and the list of projects just keeps growing while I am slowly ticking them off.

For more information about our farm:
Fleming Family Farm
FLEMING FAMILY FARM, LLC
Sustainable & Organic Methods | Heirloom Produce
All images are original works of Fleming Family Farm unless otherwise notated and credited.
If you find this post useful or entertaining, your support is greatly appreciated by upvoting, following, and sharing!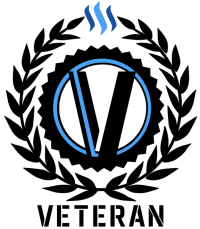 ---

---