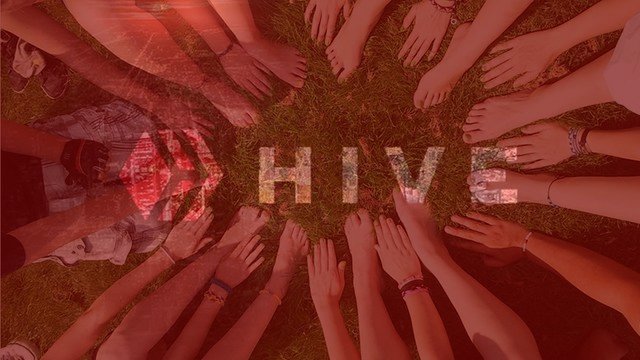 That was the question I got from my first new recruit for this week @mizzy4united. I have the target of getting 7 new friends to Hive every week. With that comes the responsibility of explaining to the how stuff works here. If you noticed, I have been doing some tutorials lately to show them how to do what on Hive. A big shout out to @roomservice for making it easy for new members to get instant accounts through http://hiveonboard.com/.
This question came because he noticed somewhere in the wallet that if another person is in possession of one's keys, their tokens could be stolen - which is correct. And since I assisted him to create the accounts, it would be nice to learn how to change the keys for security. So this is how.
How to change the login Keys
I will demonstrate the lessons with the account @joseph60. Kindly replace with your own username if you want to practice the lesson.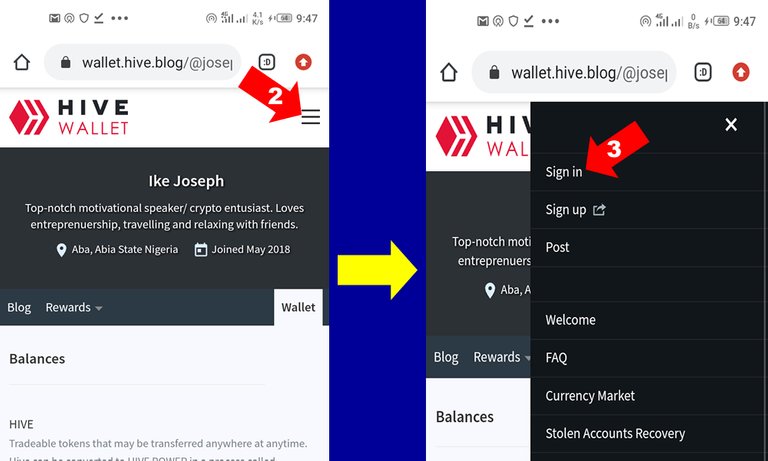 Open this URL: http://wallet.hive.blog/@joseph60 (Replace joseph60 with your username. Check image above for illustrations)

Click the menu Icon (I used chrome browser on a mobile device)

Select Sign in from the menu.


Enter your username

Copy and paste your password.

Click "Login"

Scroll down to where you have Owner key. Copy your owner key. You can click the "Reveal" button if its not visible


Scroll back to the top of the page and click "Change Password" (See the image above for illustration).

Paste the owner key which you copies before if its nt already in that box

Click the button labelled "Click to Generate Password"

Copy the new password generated.

Paste it in this box. Also save it in your notepad or anywhere it will be safe. If you loose it, you loose access to your account and its difficult - if not impossible - to recover.

Click this small box.

Click this small box too.

Click this button to change your password.
Congratualtions, you have changed all your keys or passwords. You can go back to the "Keys & Permissions" page to copy out your posting, active and owner keys.
Congratulations once again, you are a genius.
Other resource materials