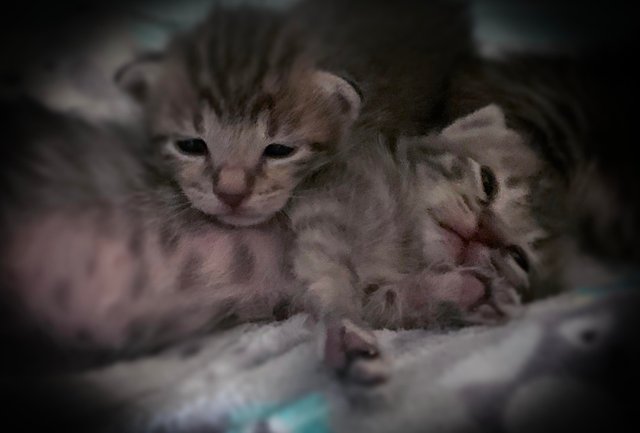 It's been almost 2 weeks since the babies were born. They just started opening their eyes yesterday! I was concerned because one of the kitties had one eye open and one eye still shut, but it looks more open today. They are sooooo cute and I want to keep them all and have 12 cats like a crazy person.
Benny is still such a sweet mommy. We keep Benny and the babies in the music room away from the other cats, but we let Benny out throughout the day so she can have a break from her motherly duties. She is so cute because she talks to us all the time with her cute little chirping meows.
The 3 darker striped cats are more dominant than the 2 light grey ones. The grey ones have a hard time finding and latching on to a nipple so I help them out sometimes by putting their little faces right in front of a nipple lol.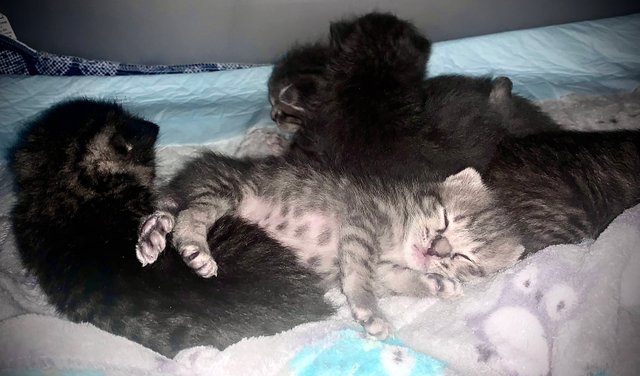 Puddle of Kitties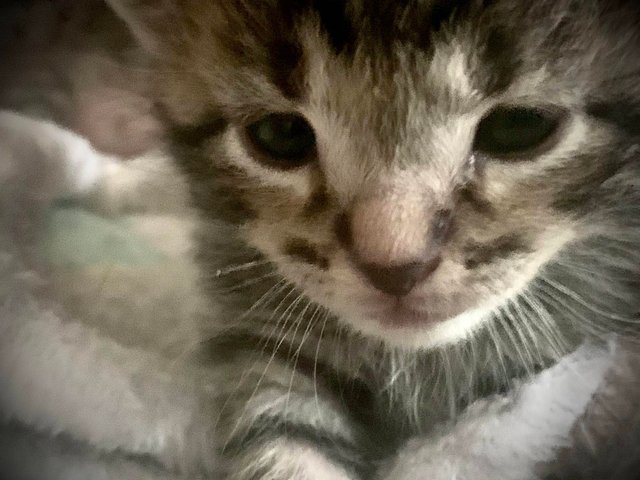 Aww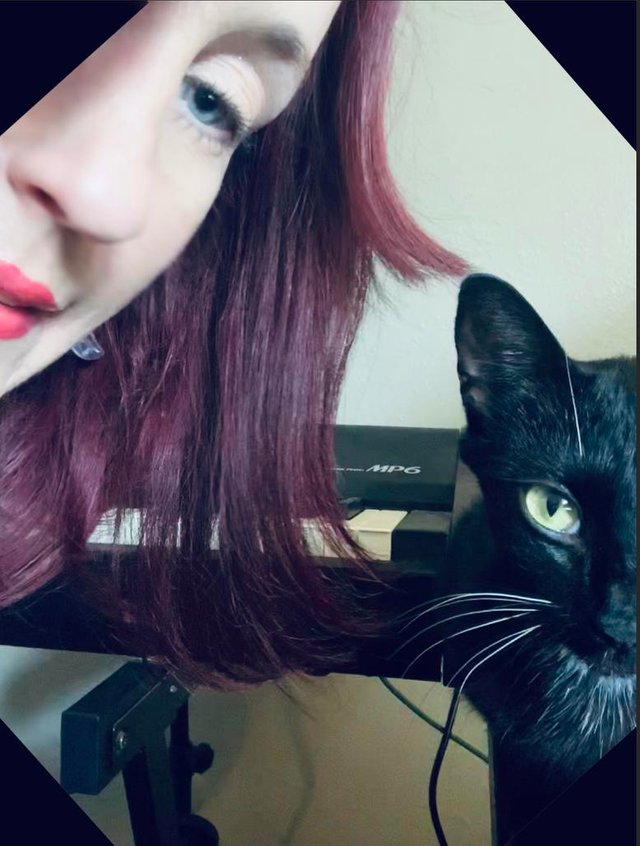 Me and Momma Benny