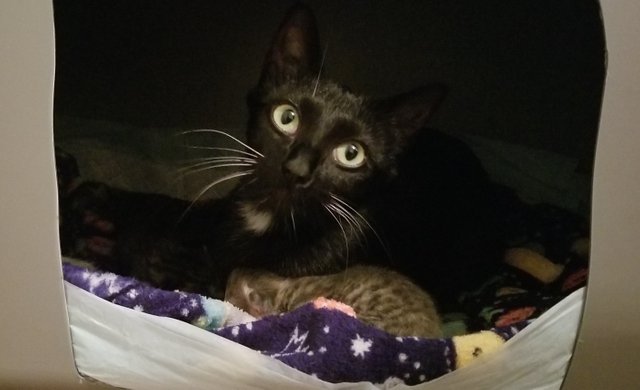 ♥️ Thank you to everyone who left such lovely messages in my last Benny post. ♥️
We successfully transferred Benny and the babies to the actual birthing bed last night!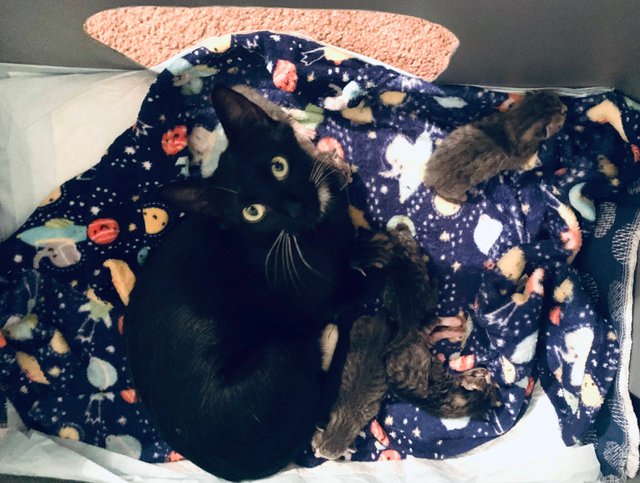 I was worried that she would be upset, but she went right in with no complaints ... yay!
I read on the internets that young mothers might not yet have the instinct to take care of the babies.
Benny keeps leaving the nest and I worry each time that she won't go back, but each time she does go back so I'm feeling better now.
I guess she just wants to stretch her legs and hang out with her own mommy. lol
We also washed the quilt that Shane's mother made and successfully removed all the blood .... yay!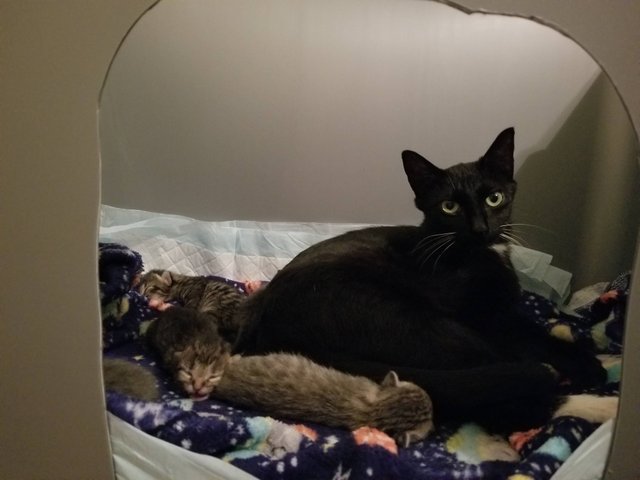 I'm so proud of Benny for being such a good mommy.
She's so cute because she makes these little chirping meows when she is outside of the nest and keeps looking in the nest like she's trying to show us the babies.
She purrs so loud all the time....she is very happy.
She's so sweet and I love her.
I'm going to try my best to not get attached to these kittens so I don't have a complete breakdown when I get them adopted.
We can not have 12 cats. lol