Hey Everyone!!
Today I'm going to show you how i made a little paper cupboard for keeping my tiny things.
Its so easy to make, just you have to follow some steps of folding the paper in a proper way.
So first have a look at my paper cupboard here👇😊...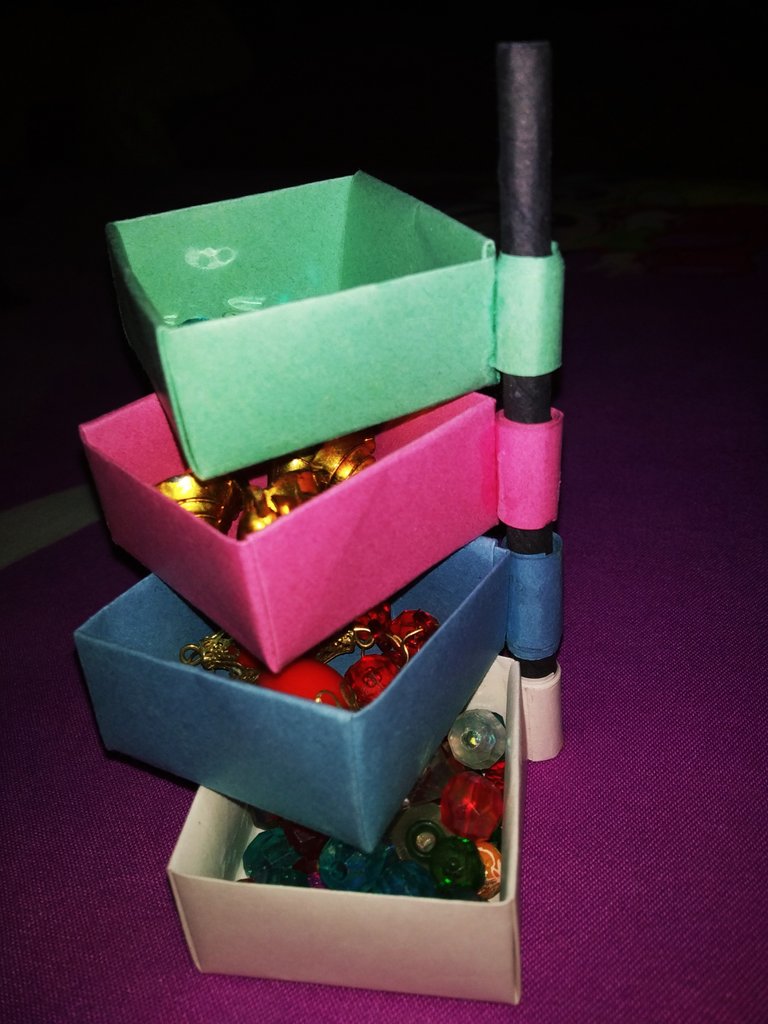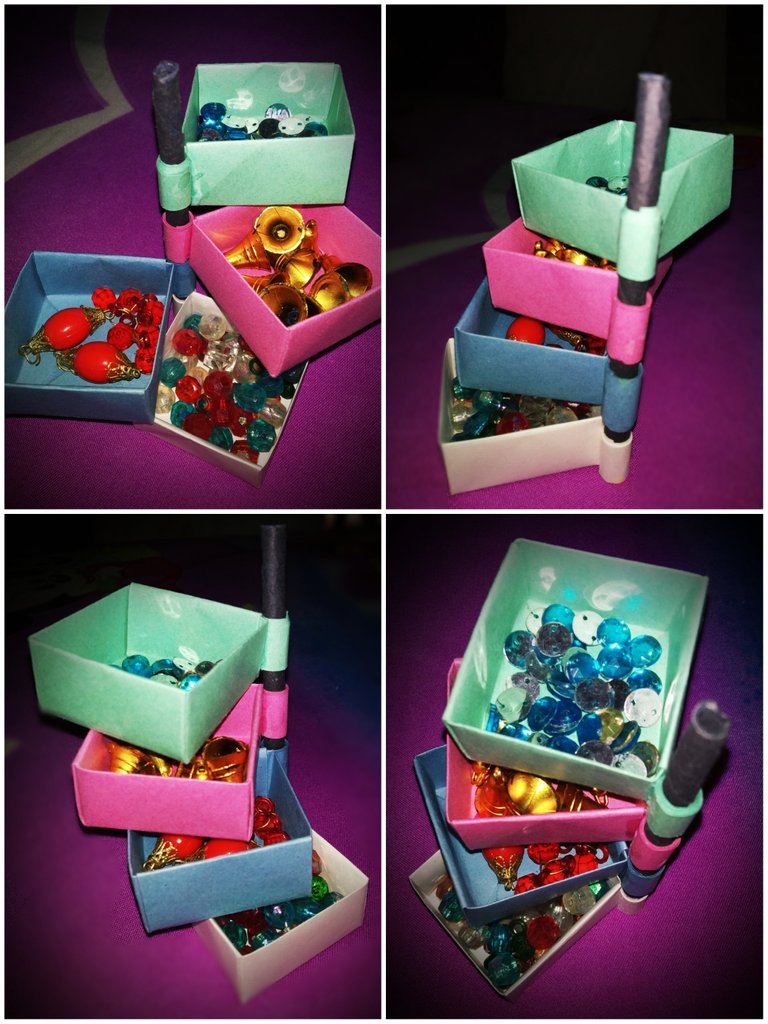 PROCESS OF MAKING😉
We will start from taking 3 different colors square paper with size you want.
Then you have to make a fold with that square pieces both horizontally and vertically. As shown below👇
Then again make a fold from all four side's corners, making a little square fold at the center, as shown below👇
After making all folds it will look something like this👇(in the last picture)
Now you have a little square made from the folds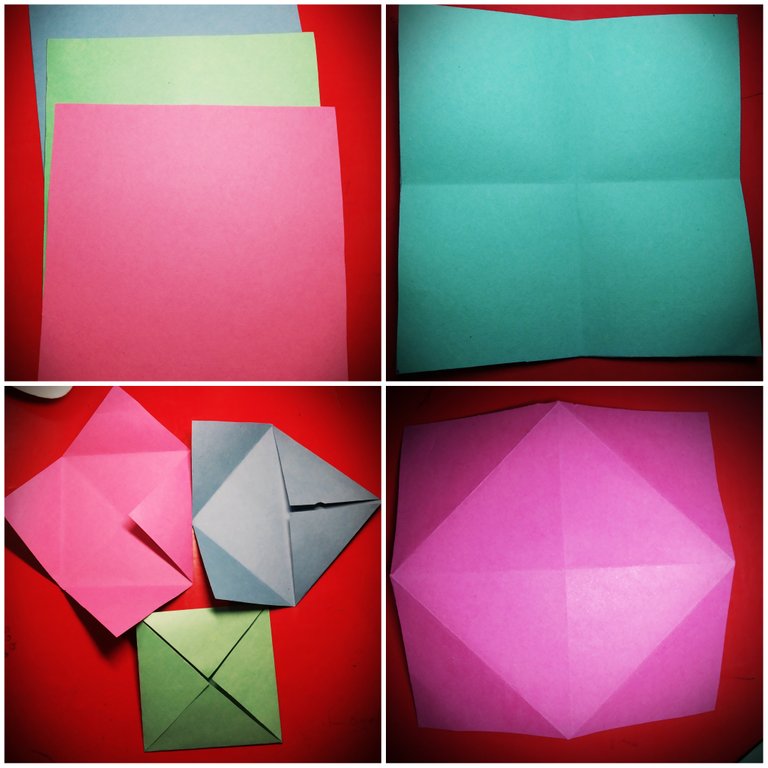 Now again fold the little square from both lengths like this👇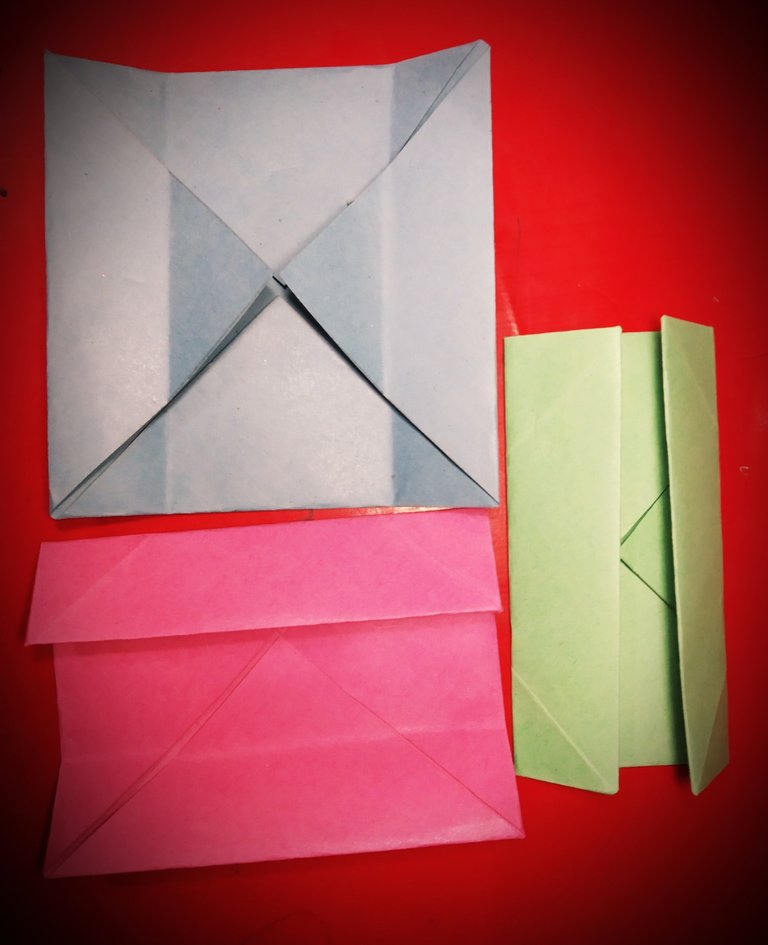 After doing all folds, it will appear like this👇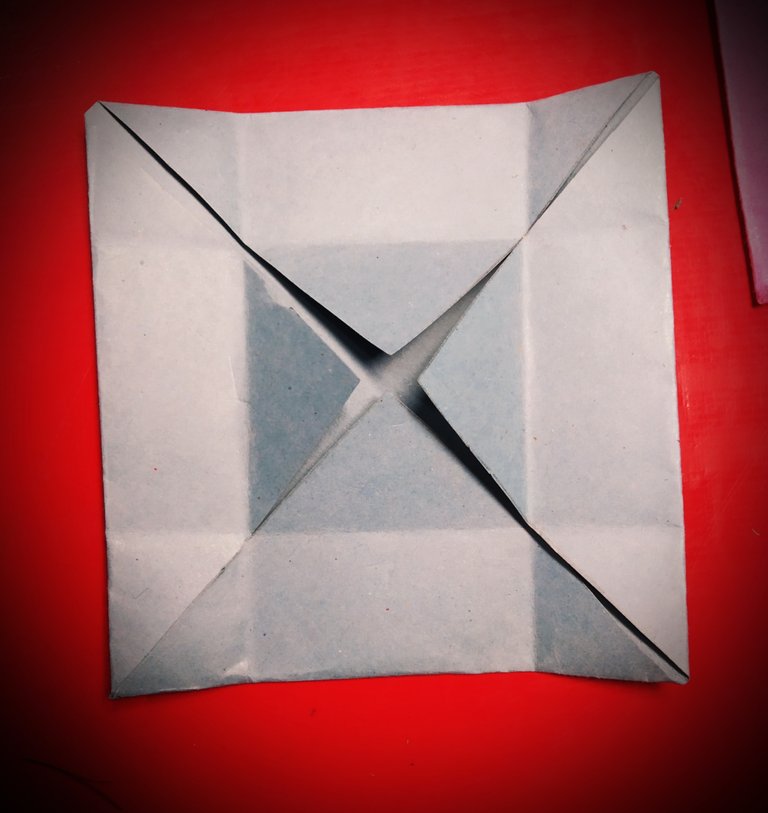 After this👆, you have to open any two folds in front of one another like this👇 and have to fold again from both lengths, as shown👇
Now folding from the open corners something like this👇, you have to fold the pointed corners and have to paste it on the middle part, giving it a shape like box
I have shown you the process of folding below👇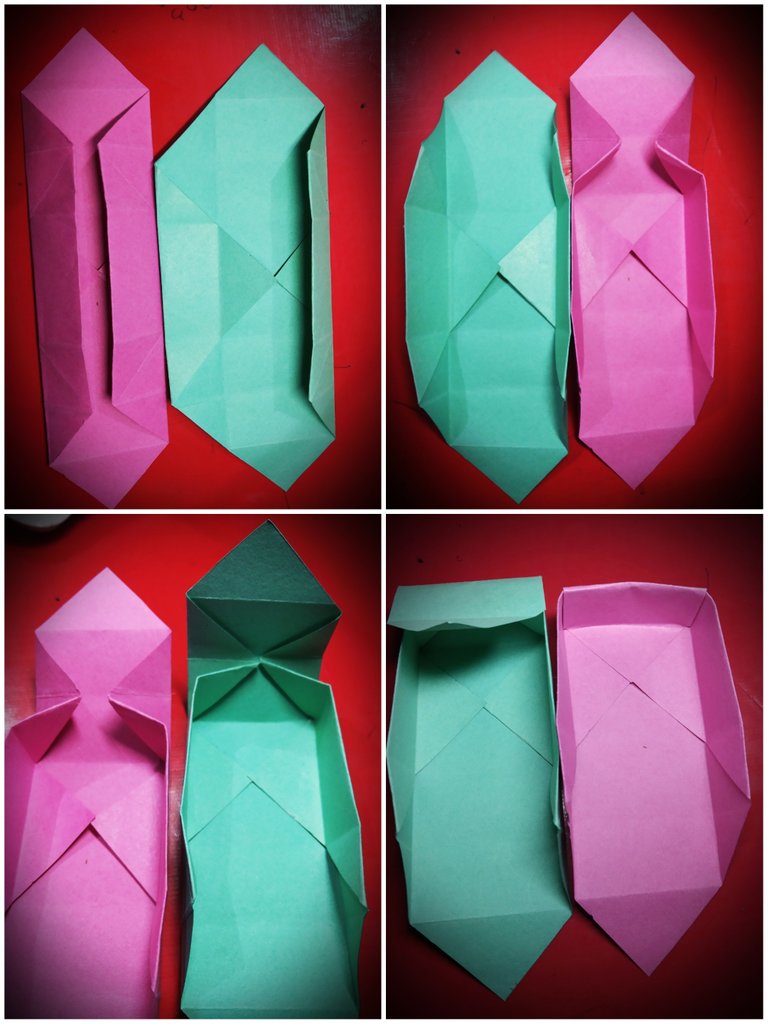 Here👇 we made these three little boxes with paper
Now here we made three small rolls and one large roll of paper
Paste the little rolls at the corner of the box, like this👇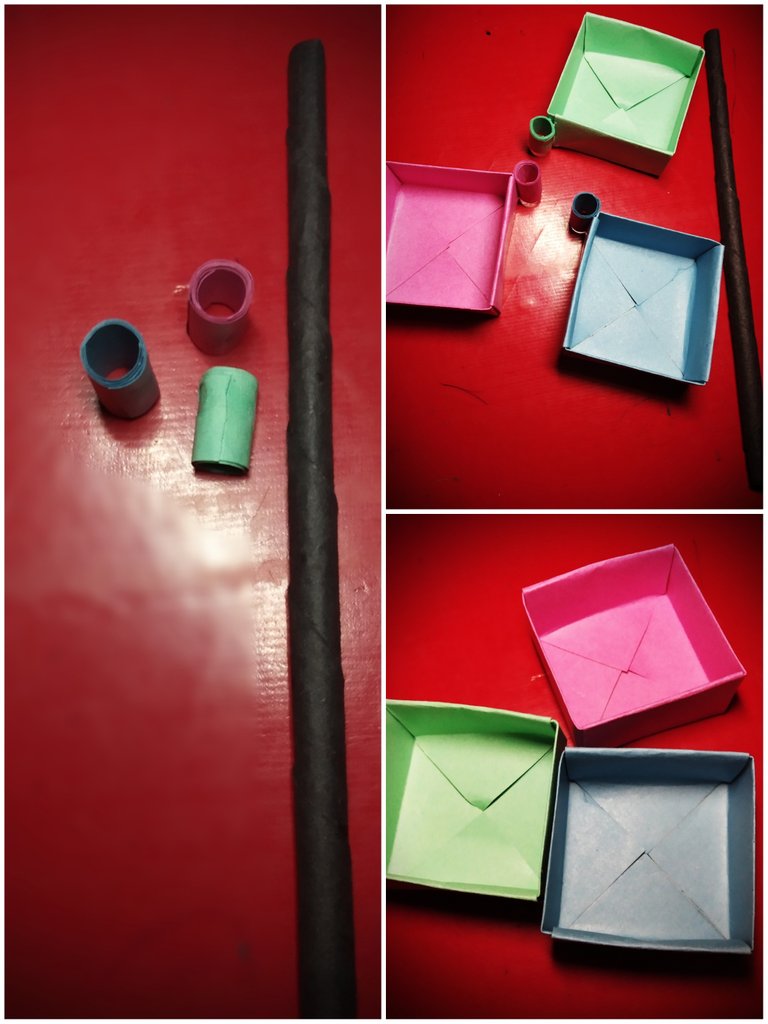 That's all. Here we completed this👇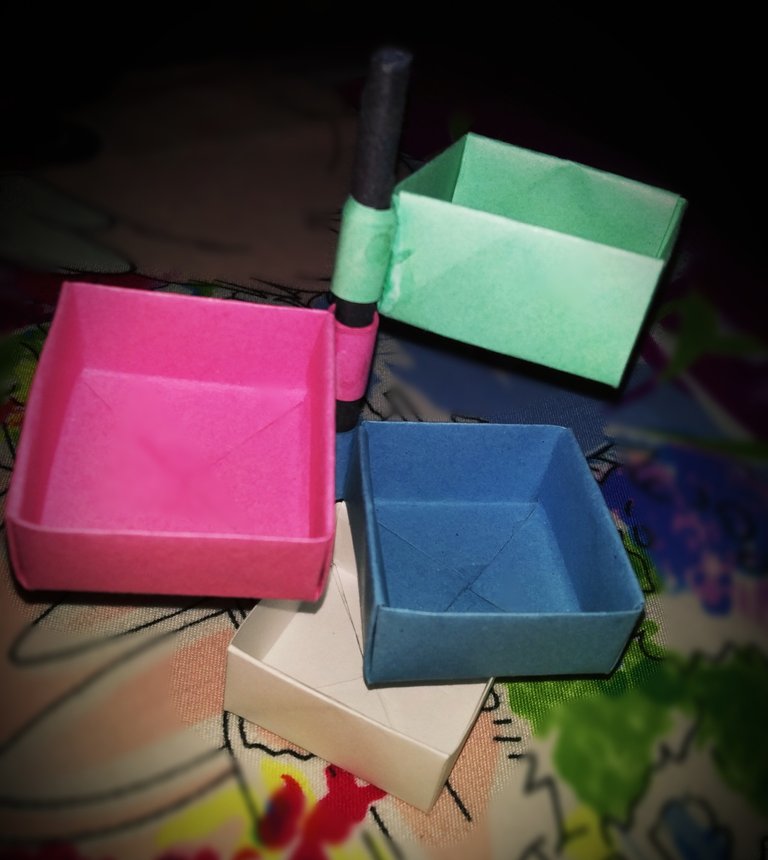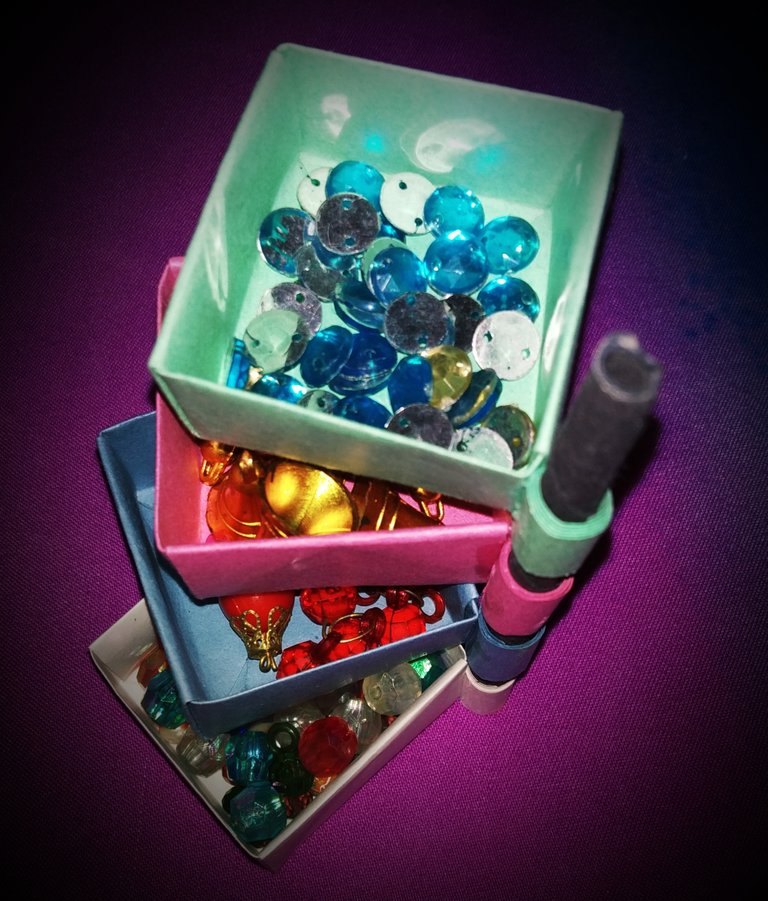 For giving your precious time to my blogs...
Thankyou🤗
If you enjoyed it, then go for....
Thumb's Up👍
Just go & write your views in....
Comments✍
For upcoming posts, hit the option...
Follow 👉