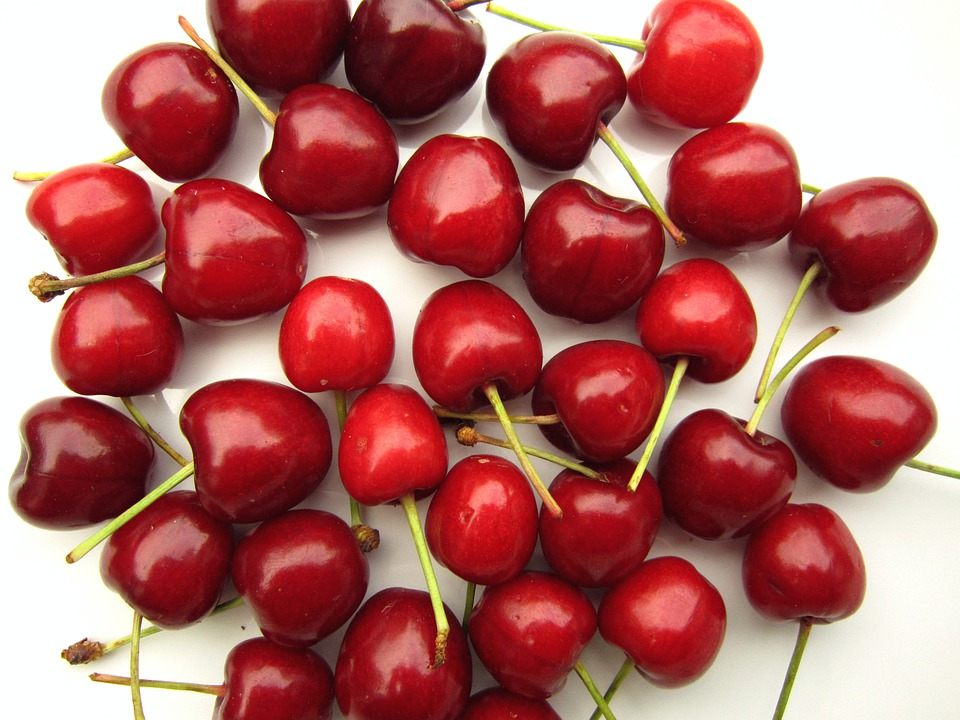 Let's eat many tart cherries!
Here I bring some beautiful cherries
that are red and very tart
because I know your lips
with that color they will start
that intense and delicious acidity
which you show in each part.
Those cherries have the flavor
of the taste that irritates and pleases,
and leaves a too delicious sensation
and an air that is confused in the breeze.
Those cherries are like your lips
and how your face when you are angry
even though the night is black,
but those cherries are lovely
and I always want to have them by my side