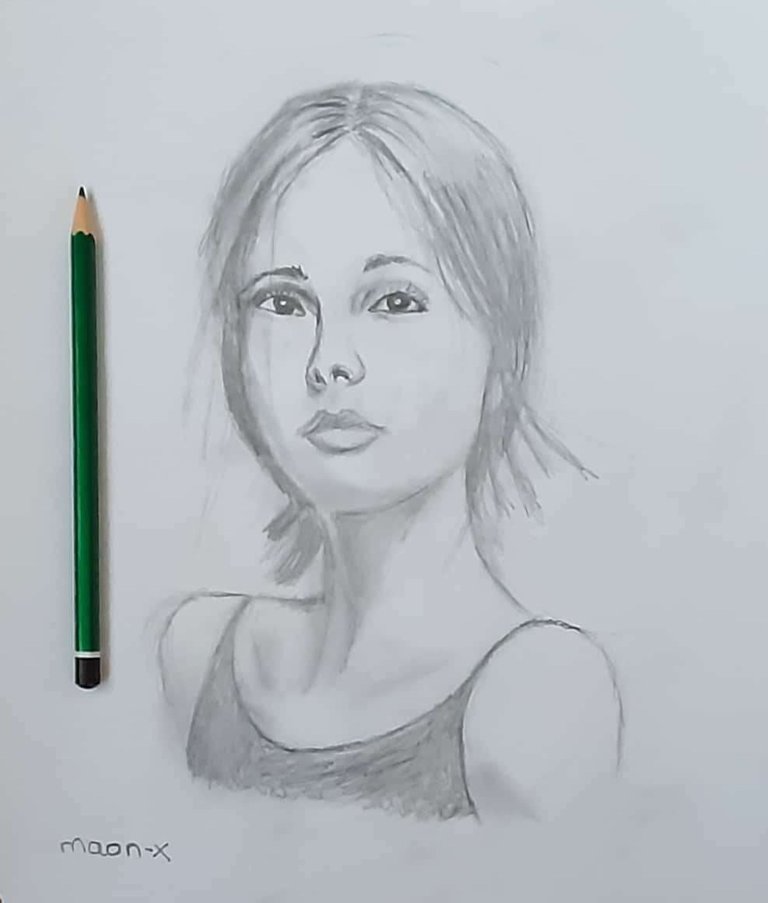 Hello friends,
How fast the time is progressing. Three days have passed since my last drawing. I'm with you again today. I am here again with a portrait of a lady. A delicate young lady with straight hair.
First, I drew the outline of the picture. Then I drew other organs on his face. I plan to use pencil more in my next drawings. I hope you will like it.
The materials I use for drawing:
White Paper
HB Pencil
Eraser
Drawing Stages: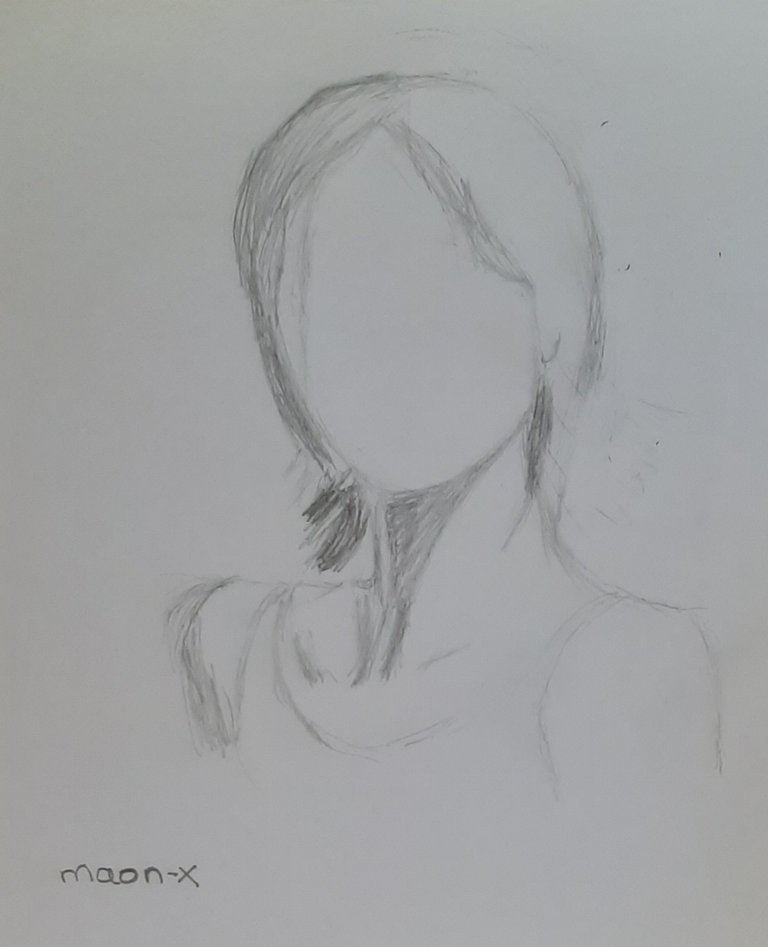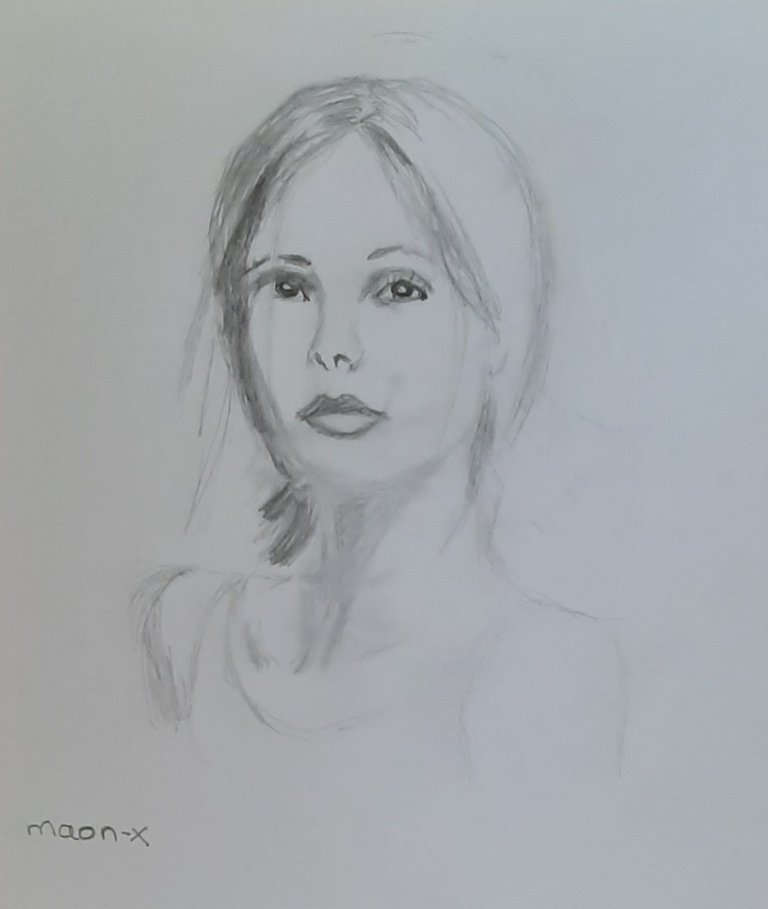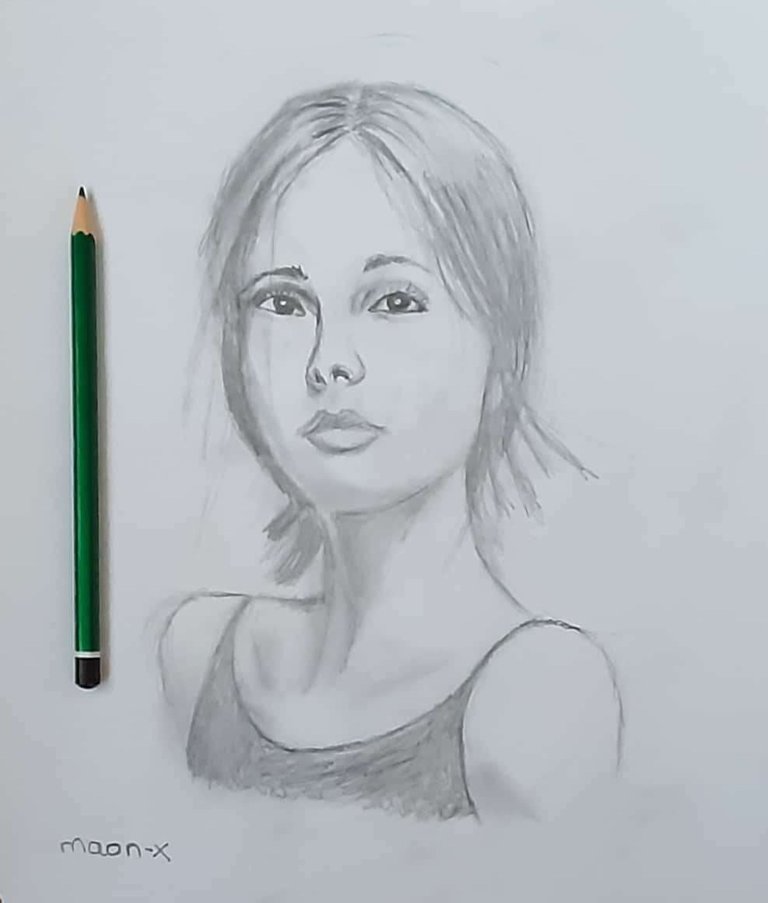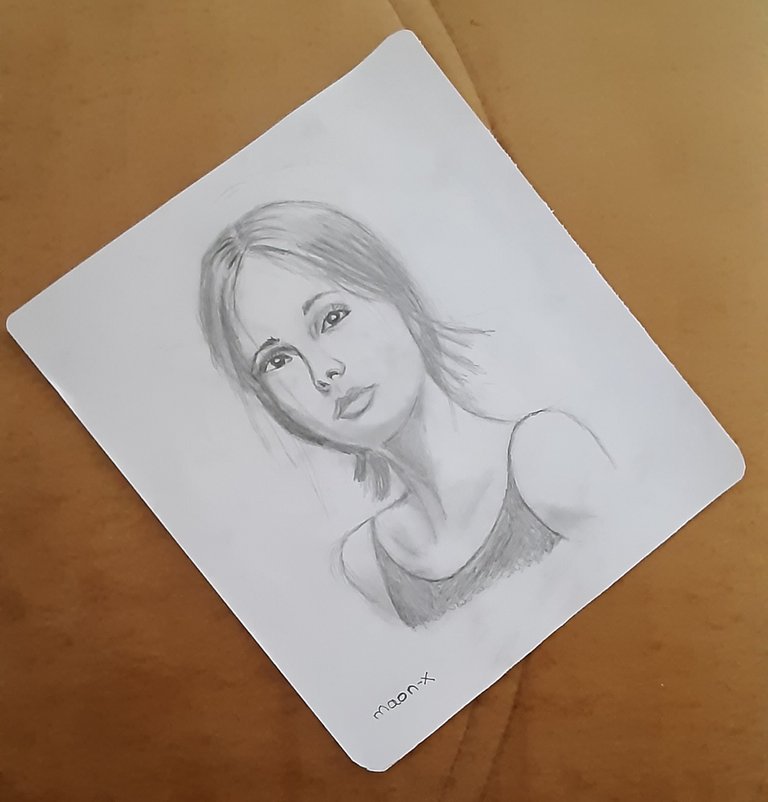 Merhaba Arkadaşlar,
Zaman ne kadarda hızlı ilerliyor. Son çizimimden bu yana üç gün geçti. Bugün tekrar sizlerleyim. Yine bir bayan portresi çizimiyle karşınızdayım. Düz saçları olan, narin, genç bir bayan.
Öncelikle resmin dış hatlarını çizdim. Daha sonra yüzündeki diğer organlarını çizdim. Sonraki çizimlerimde kurşun kalemi daha fazla kullanmayı düşünüyorum. Umarım beğenirsiniz.
Çizim için kullandığım malzemeler:
Beyaz Kağıt
HB Kurşun Kalem
Silgi

You can click the links below to see my previous drawings. If you like my drawings, you can follow me. Do not forget to comment your thoughts.
Daha önceki çizimlerimi de görmek için aşağıdaki linklere tıklayabilrsiniz. Eğer çizimlerimi beğendiyseniz, beni takip edebilirsiniz. Düşüncelerinizi yorum yazmayı unutmayın.
Billie Eilish Portrait
Drawing With Charcoal Pen
Male Portrait
Drawing A Portrait
Portrait Of Old Man
Drawing On Black Paper
Thank you. Hope to see you in another drawing. Goodbye.
Teşekkür ederim. Başka bir çizimde görüşmek dileğiyle. Hoşçakalın.