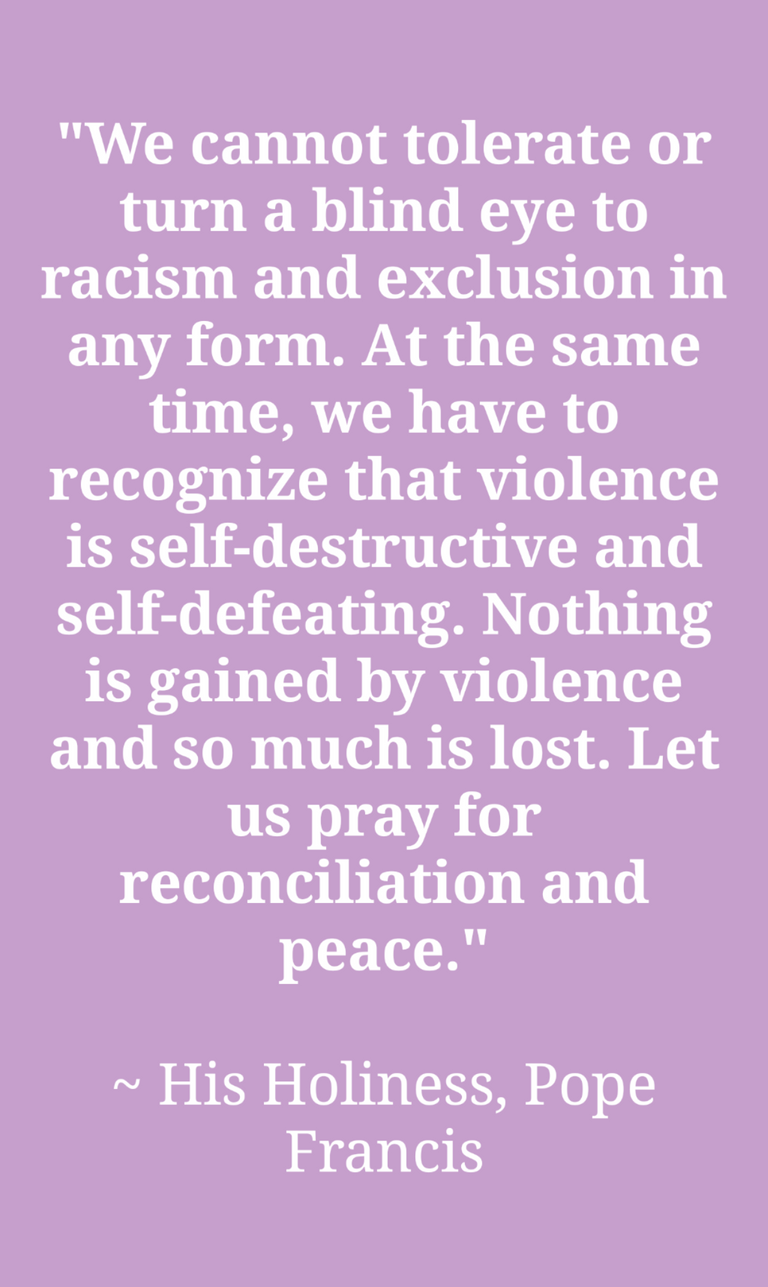 It is evident that from time immemorial, people everywhere demand the realization of diverse values to ensure their individual and collective well being.
These demands arise from socio-political, economic, aesthetic, religious and cultural needs of the people and they are shared by all human beings since human nature is basically the same everywhere. However, it is also a common knowledge that these demands are often and painfully frustrated by social as well as natural forces, resulting from exploitation, oppression, mass poverty and other forms of deprivation (rape, racism, nepotism e.t.c).
The alarming rate of rape and gruesome murders in Nigeria and around the world is as a result of lack of respect of each human's right to live, decide, speak and move freely and daily what the leaders keep saying is we shall bring perpetrators to book. In a country where justice is subsumed and replaced with abuse of human and community rights, where justice is served only to the rich and well placed. The story of the young lady that was raped and murdered right inside the house of prayer says it all, she was denied her right to choice and live, how about the girl shot dead by a law enforcement officer in Lagos? She was denied her right to life and free movement which is contained in the country's constitution. How about the famous story of George Flyod who was painfully murdered by the same law enforcement agency in the U.S just because he has a black skin and many other forms of man's inhumanity to man.
It is hight time we started teaching our children (male to be specific) how to respect and dignify a lady and respect their decisions, as the saying goes "any man who treats a lady like a princess is evident that he was raised by a queen" no man should have the temerity or conscience to rape a lady no matter what. Let us learn to respect the girl child in our society because human beings are born free and equal in rights and dignity for some principal reasons.
First, they are so created by God, the author of nature, by this it means that everyone has a set of natural rights which belong to him or her simply by virtue of being a person.
Secondly, human beings are naturally endowed with rational intellect and a moral conscience and as such, belong to a group of beings called HOMO SAPIENS.
Thirdly, they belong to one large family called the HUMAN RACE.
By the above attributions, human beings are endowed with inalienable rights which nature confers on them and not some human authority, hence, let us learn to respect the rights of everyone at all times.
To a large extent, the mechanisms of justice and respect of human rights are in place but someone has to activate them. the vision of human rights must be renewed and realized by all government and it's people. We all must make a definite choice, it is either we conquer evil or evil conquers us.
SAY NO TO RAPE
SAY NO TO RACISM
SAY NO TO NEPOTISM
SAY NO TO ABUSE OF HUMAN RIGHTS.
LET'S MAKE OUR WORLD A BETTER PLACE.
PEACE🙌