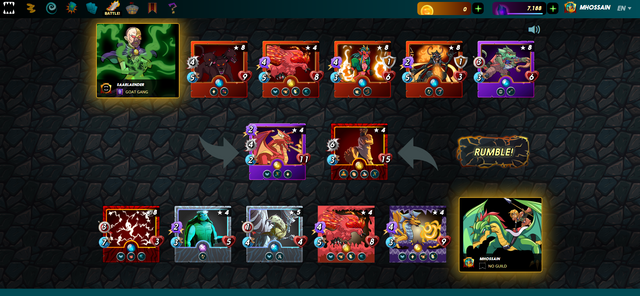 What's up Splinterlands fans, lovers and gamers? I am doing good. I am also a splinterlands fan, lover and gamer. I am back with another Splinterlands post. This post is about @splinterlands . Here is the curation post link. If you wanna join this curation challange, you are most welcome.
MAGNOR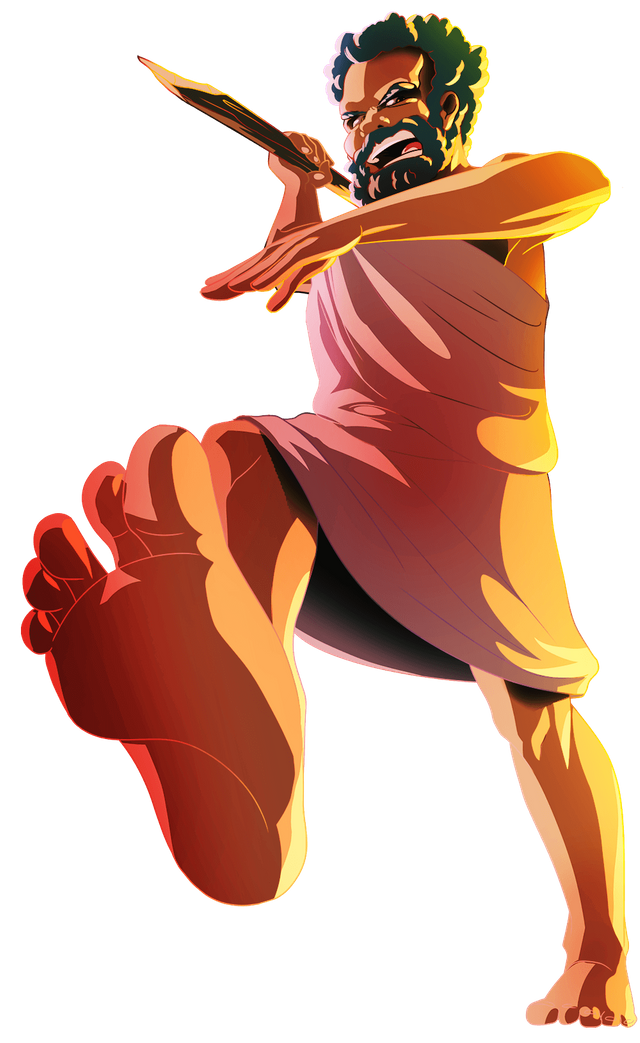 Today, I am describing one of my favourite card. Now guess what's that? I am giving a clue that card have Temple power. Many of them thought a about Exploding Dwarf. No, the card is Magnor. I love this card for it's lovely powers. This card have many ability(TAUNT: All opponent monsters attack this monster, ENRAGE: It has increased melee attack and speed when it damaged, TRAMPLE: If it kills it's target then it will also do another attack to next monster of the opponent monsters, RETURN FIRE: It reflects range attack to the attacker when it get range attack ).
Magnor is a remainder of the Titans and Giants that used to thrive in the Splinterlands, before nearly all of them destroyed themselves through war. He resembles a Human, but stands about fifteen feet tall with far greater strength and more durable flesh. Several hundred years ago, Magnor retreated from the public eye to tend the rivers and dams of lava that are always flowing beneath Molten Mountains. Without Magnor's constant and diligent maintenance of the lava, many of the great Ferexia cave cities would have collapsed long ago. source
EDITION: UNTAMED
RARITY: LEGENDARY
ELEMENT: FIRE
MANA COST: 10
CURRENT TRADE VALUE ALPHA: 1.78
CARD STATS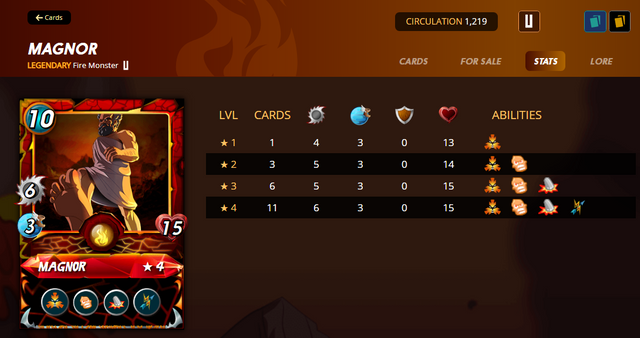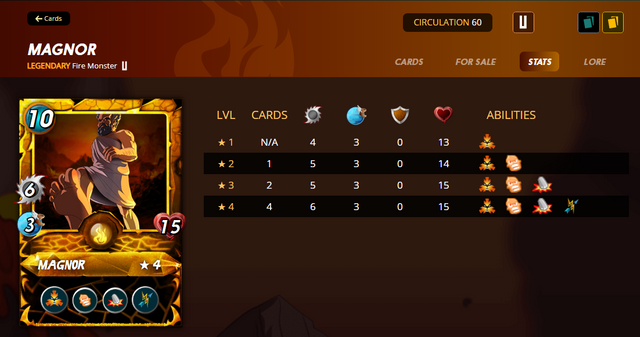 Level 1: It needs only one card for level 1. Level 1, it has only one TAUNT power. You can play NOVICE and BRONZE league with level 1 magnor. It has 15 health, melee attack 4 and 3 speed. Btw level 1 gold foil card is not available bcz gold foil legendary starts with level 2.

Level 2: It needs 3 cards to make it level 2. It has 2 ability(TAUNT and ENRAGE). You can play only SILVER league . It has 14 health, 5 melee attack and 3 speed. On the other hand, 1 bcx gold foil card is level 2, you can also play SILVER with 1 bcx of GF card.

Level 3: Level 3 with 6 single bcx of card. It gives 5 melee attack which is equal to level 2, speed 3 and 15 health. And it gets another ability, named TEMPLE. It's my favourite ability. GF 2 cards of single bcx makes level 3 .

Level 4: With 11 card of single bcx makes level 4 and it's maxed. It gives 6 melee attack, 3 speed and massive health of 15. Also gets one more power which is RETURN FIRE. It reflects range attack. With 4 GF cards of 1 bcx makes it level 4.
Now I wanna share some of my battle with Magnor. Enjoy my battles.
MY BATTLES
If you wanna say anything about my post, please comment below.
STAY HOME, STAY SAFE