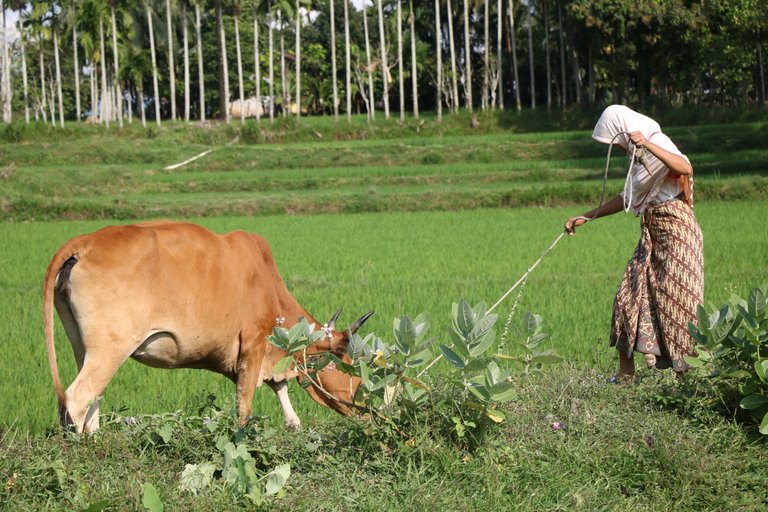 A woman who herds some cows in the fields. She has no other profession apart from taking care of a patch of rice field and several cows every day of her life. She lives alone, her husband died during the Aceh conflict, while her child was an adult and did not live with her anymore.
She made ends meet with a daily patch of rice fields and three cows. Her life is very simple. She is a tough woman who goes through life, it's not easy to take care of three cows, actually this is the work of men.
Maybe herding an ox can be used as a benchmark for gender equality. Cutting grass for an ox is not an easy job, it requires patience and time. Taking care of an ox takes the same time as raising three cows. I was reminded of a poem about a pair of old bulls, a carriage, which lost human love. There is a young scholar, his body is thin and tall, his heart is chaotic.
If I have an ox, I will ask someone else to take care of it, then if the bull is sold, we share the money. Actually an ox is a walking ATM machine. This is just a simple storefront about the values of life.