Bitcoin.com have apperantly just been banned from youtube for posting crypto related content. Go figure and have posted on twitter that they have started using LBRY and are looking into other options for posting to their 27k crypto twitter fans. If only we knew of a good place to post twitter related content??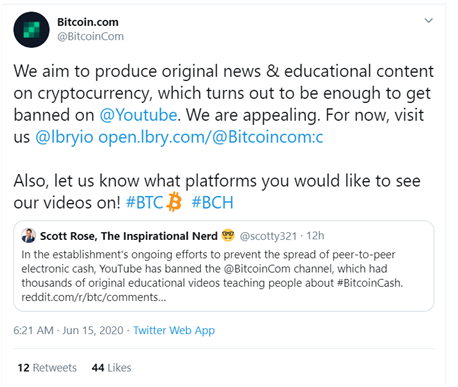 I'm surprised that @theycallmedan isn't already all over this but I'm sure that he will before too long.
Until then why don't a few of us let them know all about #hive where they should be posting there content from now on.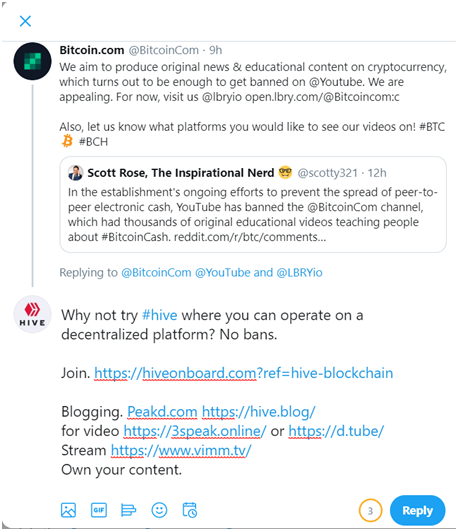 It's time to ramp up out marketing and recruitment but that starts with us bringing in a few good people first and growing from there.
It will take time to build up a user base but the more that we get the message in front of people the easier it will get. Growth is exponential so getting those first few people will always be the hardest. If we can manage that then other will follow.