After a Drive from Kona to Hilo
I didn't know this at the time, but the waterfall that we were going to visit is actually called "Rainbow Falls". When we went, it was with a friend who lived there who was just showing us around the island! It was a short hike through the woods before it opened up to this: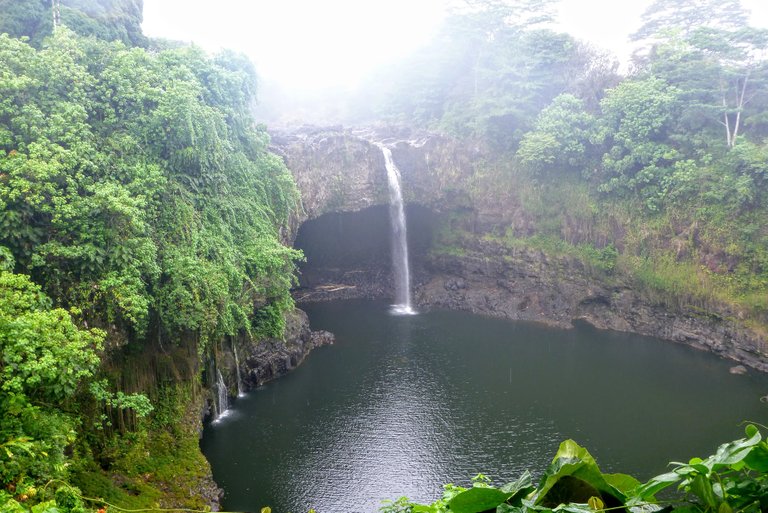 It was incredibly misty that morning, hence the foggy photo. The view was still impressive, nonetheless!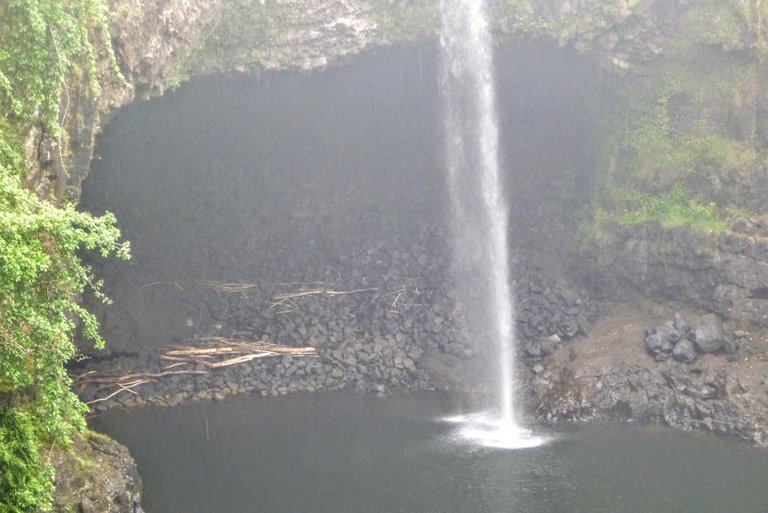 We actually took this trip several years ago but I only just now came across the images. In fact, I had almost forgotten this part of our trip because we did so many things while in Hawaii.
I have come to the conclusion that Hawaii is the most chill and relaxing place that you could possibly go while still being in the United States. In fact, while you are there, you don't even feel like you are in the US anymore. Pretty much everything is different from life in the rest of the states. Everyone is in a much more relaxed state of mind which they call living in Island Time.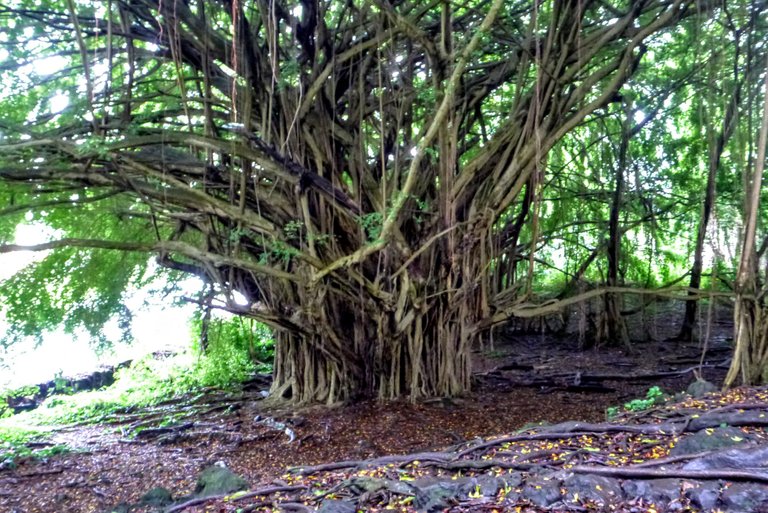 It is super easy to get pulled into this lifestyle. Some say it is caused by the "Vog", which stands for Volcanic Smog.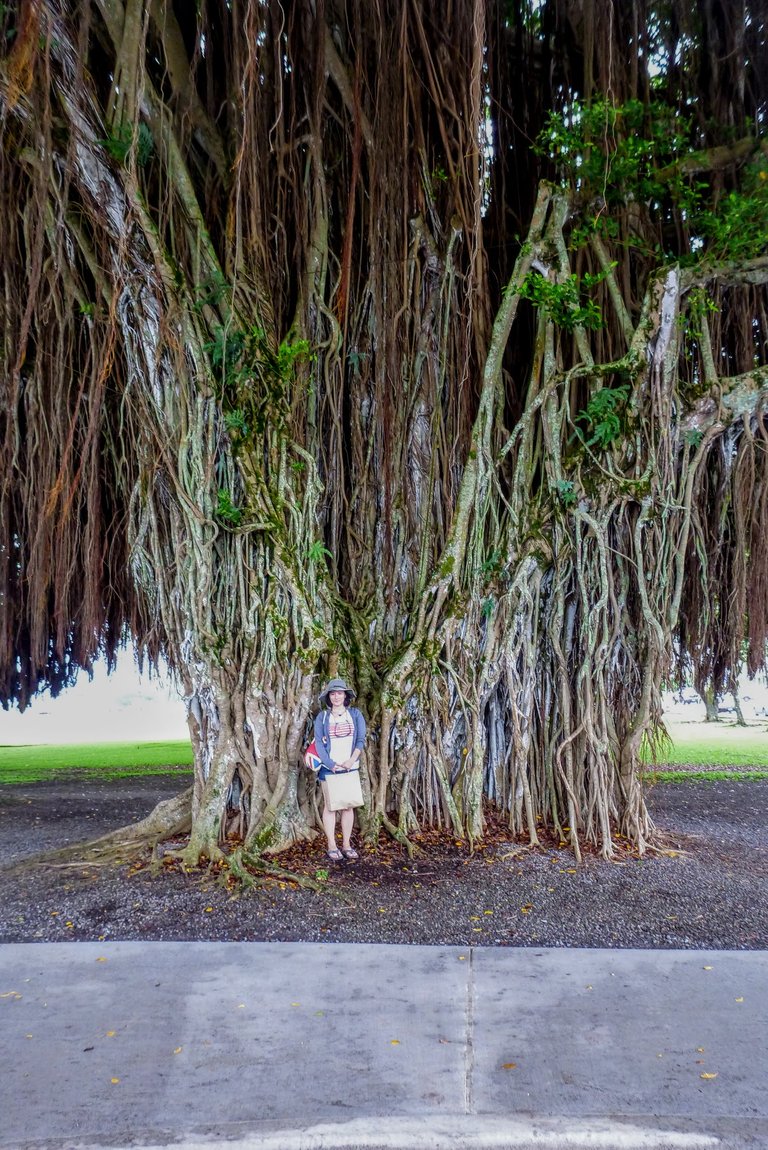 Aren't those trees amazing? I can't believe the size of them. They appear to be a giant mass of vines formed into the shape of a tree.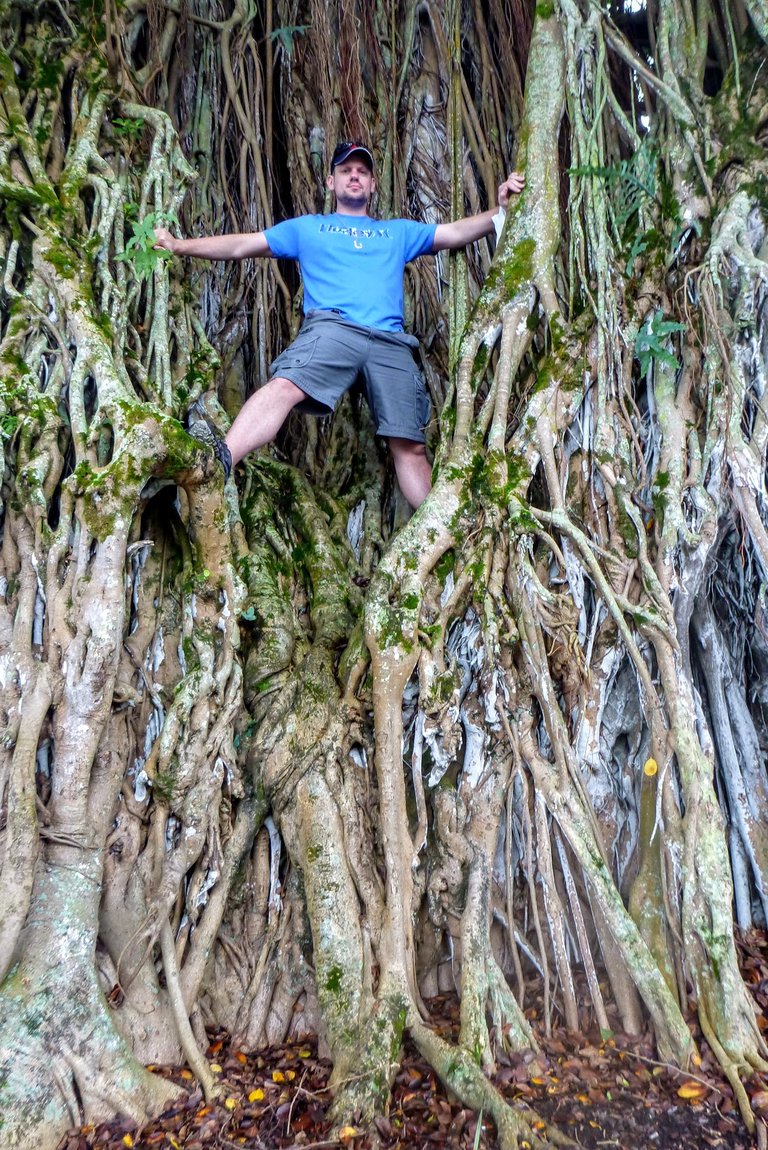 Of course, being me, I could not resist climbing that bad boy. Too many things to grab.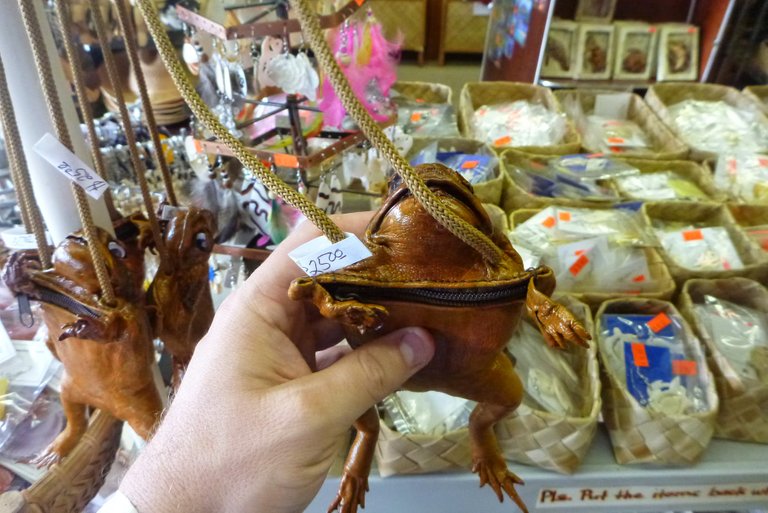 On the way out of town, we stopped in the market and I came across this frog purse oddity. I don't know why, but I found it particularly disturbing! I think I'll keep my $25.