Carved right out of the side of a cliff in Cornwall
The Minack Theatre is an absolute marvel to experience and an even better location to enjoy some incredible live shows.
Sadly we came for a visit at a time of year when the location was down for repairs as well as out of season for performances. However, we were still allowed to go out and take several pictures as well as admire the surroundings. The ocean view from the stone bleachers is absolutely breathtaking. Along the coastline are scattered beaches with endless cliffs that have clearly taken a good beating from the waves over the years.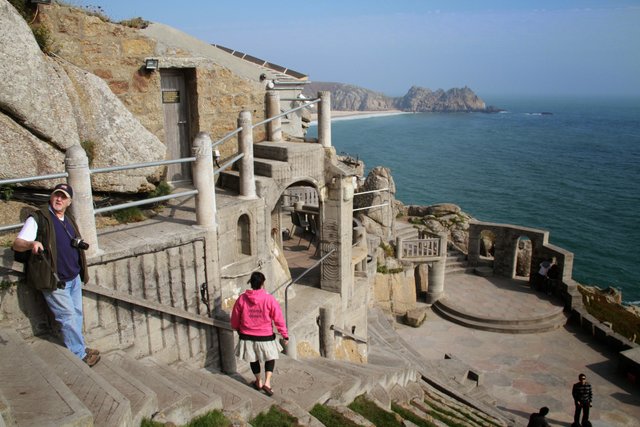 Amanda had mentioned this place to me several times over the years but it was kind of hard to picture without actually seeing it. These photos are a few years old from a previous trip to to England to visit her parents. I suppose that I'm writing this post to remind myself that we need to go back and actually watch a play!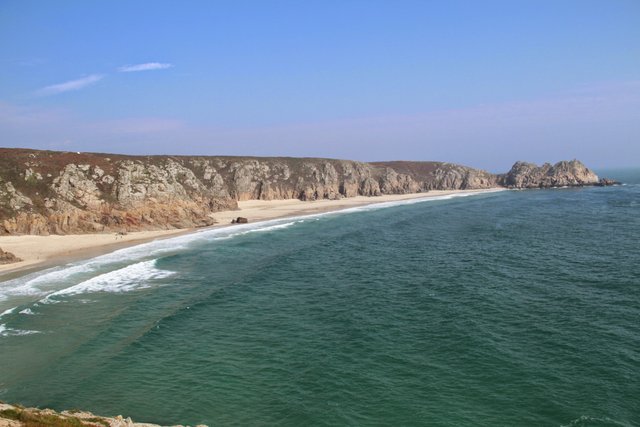 On arrival at the theatre location, the first thing that you see is the gates and the Minack house. As you can see, it was very foggy and actually sprinkling when we arrived. I remember being a bit dubious about the whole thing to start with.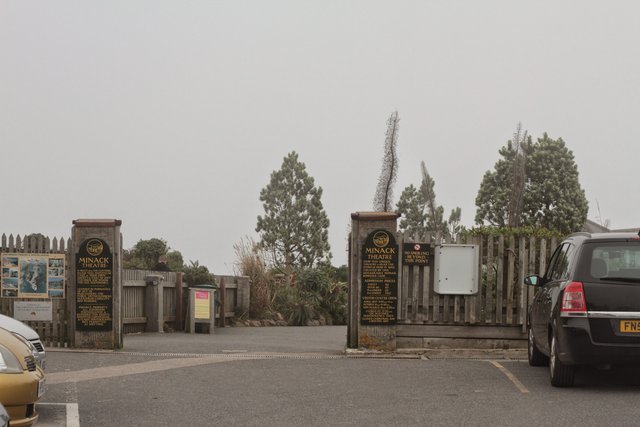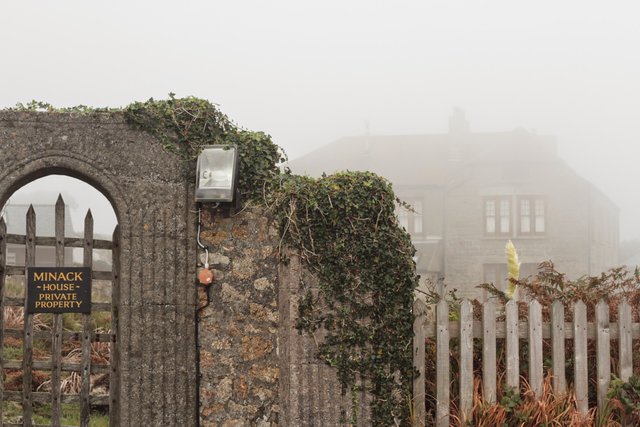 There is a great little restaurant with an ocean view where we stopped to eat before going outside. On the upside, while we were eating the fog started to clear up a bit, as well as the rain.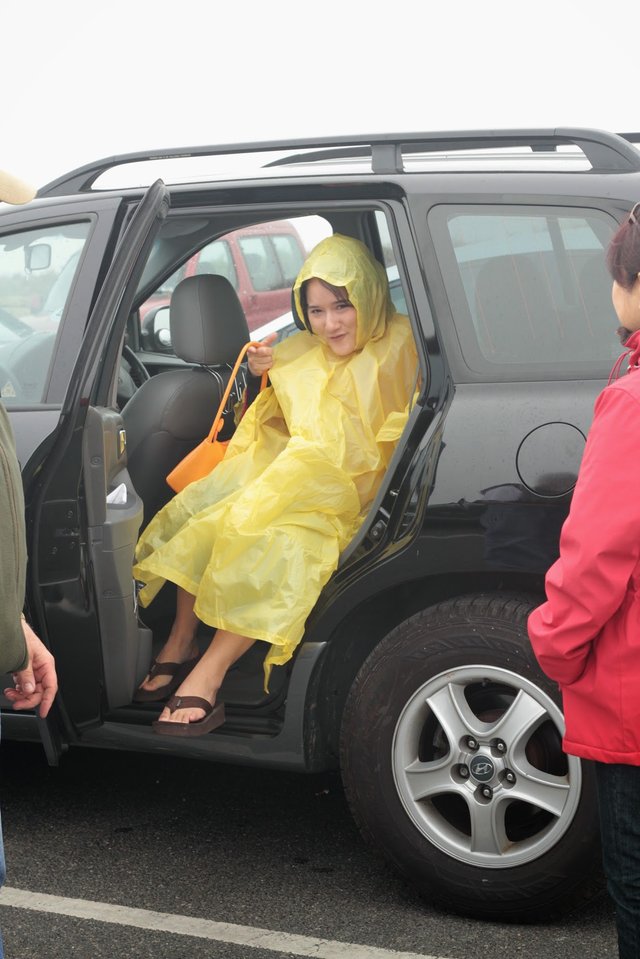 In fact, the sun came out and it turned out to be a pretty nice day. I will say though that the air was quite crisp! I remember Amanda shivering pretty much the whole morning until it warmed up a bit.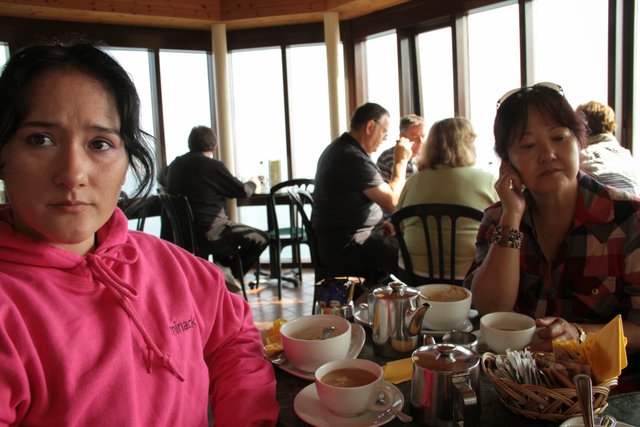 The history of the theatre is quite interesting as well. You should follow the link to learn more about it, as I will probably mess it up if I attempt to recall the details. All I can say is, wow, what an undertaking!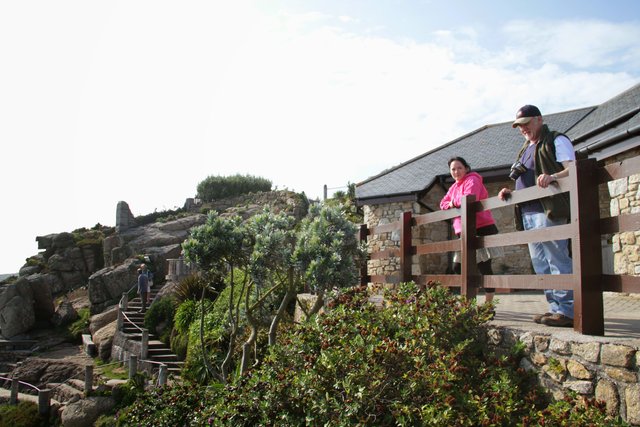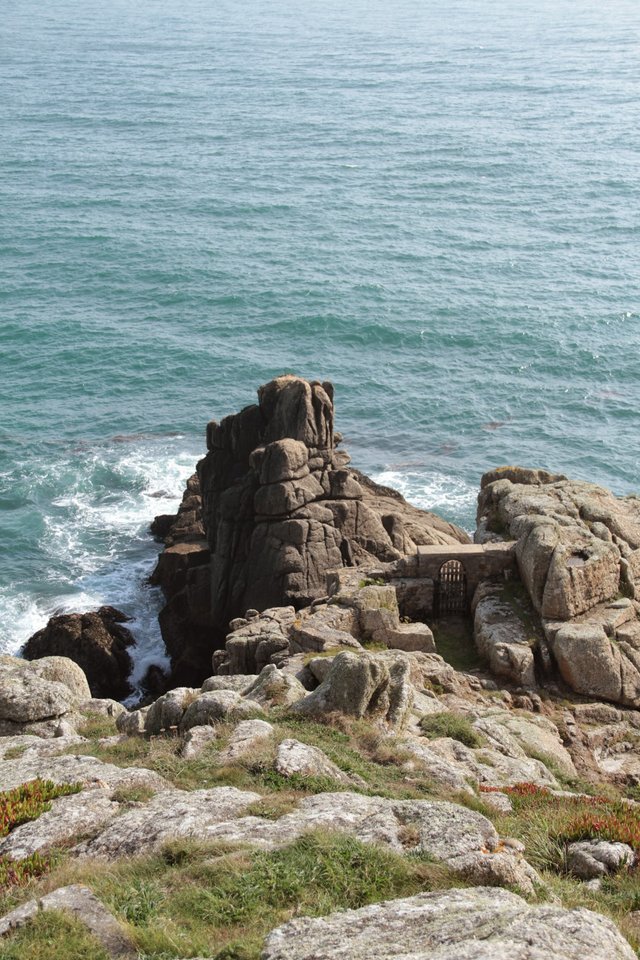 The garden is actually quite nice as well. The caretakers have obviously put a lot of though into the design as well as the plants that were chosen to decorate the venue.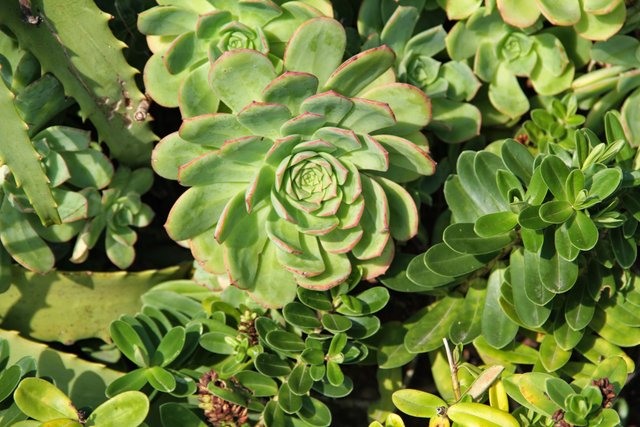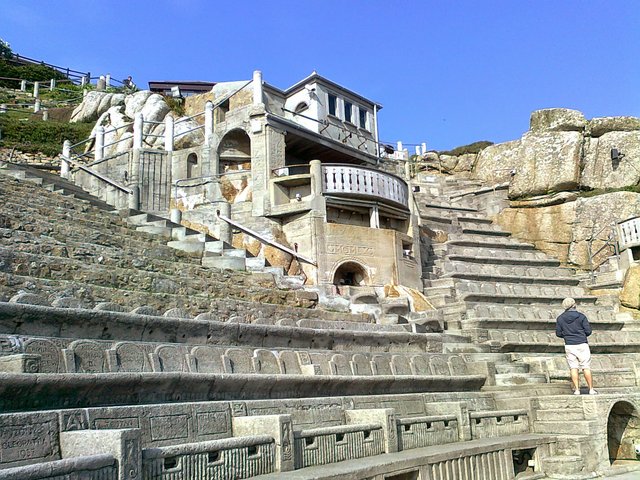 My hope is that this post has inspired you to visit or at least learn more about this awesome spot.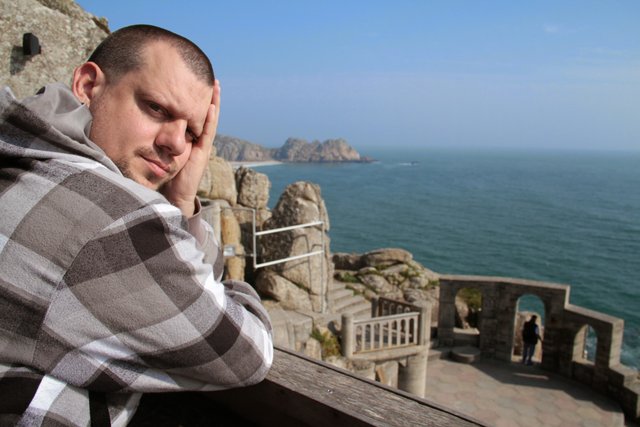 Yeah, I know. I look really miserable! I am actually having a good time but I think that I was annoyed about something or another. This was before I began my quest to start seeing the bright side of things, but that is another story.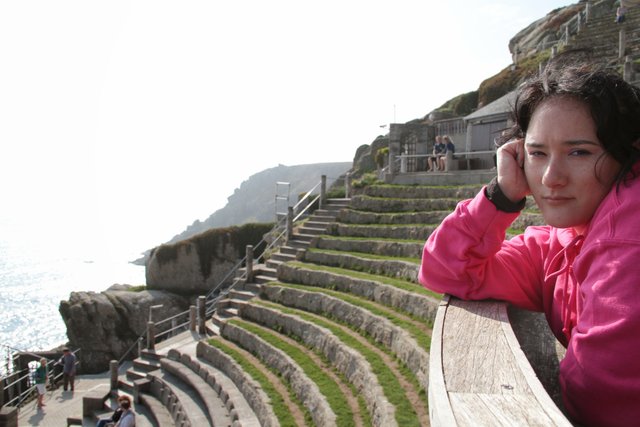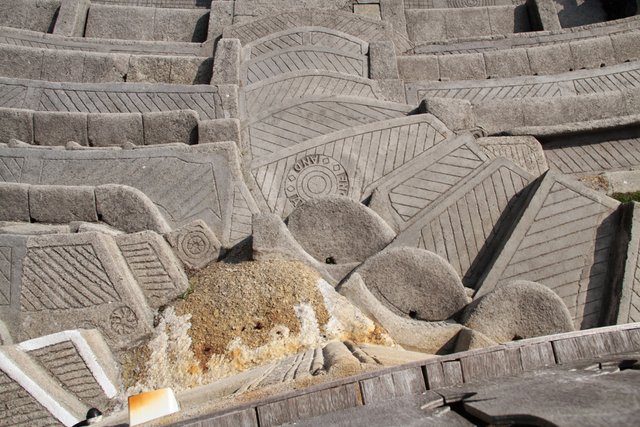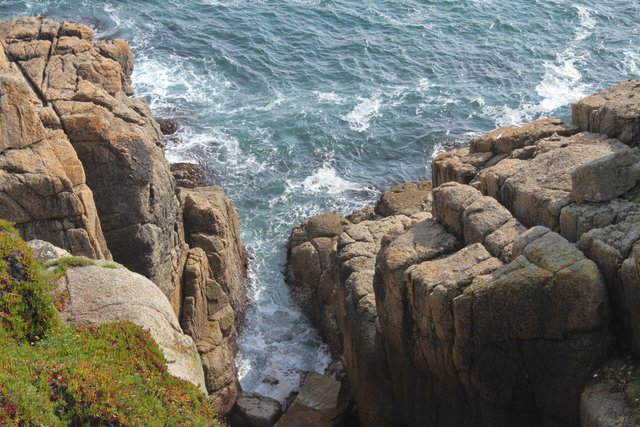 This is the kind of place that I would actually fly to England specifically to see - but make sure it is a warm time of year and that there are some shows going!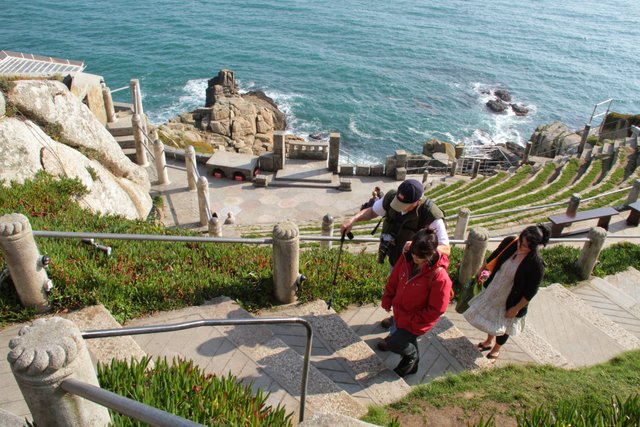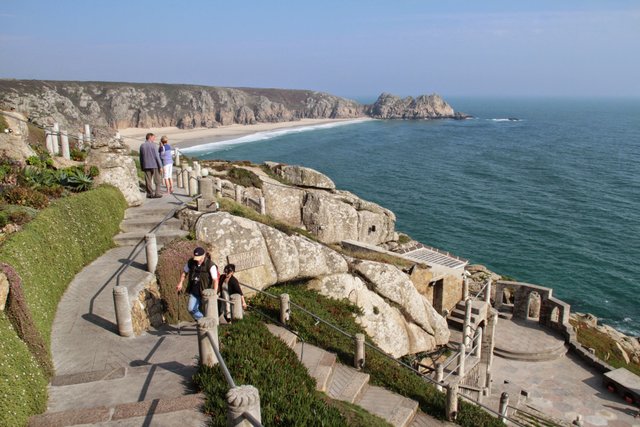 We are hoping to spend some time in the UK next summer and the Minack is certainly on our list of places to go. Please be sure to visit their site in order to check out the performance schedule.