More Images from Polignano a Mare
One of my very first posts on this platform was about a visit to Polignano a Mare, a town in Bari, Italy. I recently came across some more photos of this amazing town that I'd love to share with you all.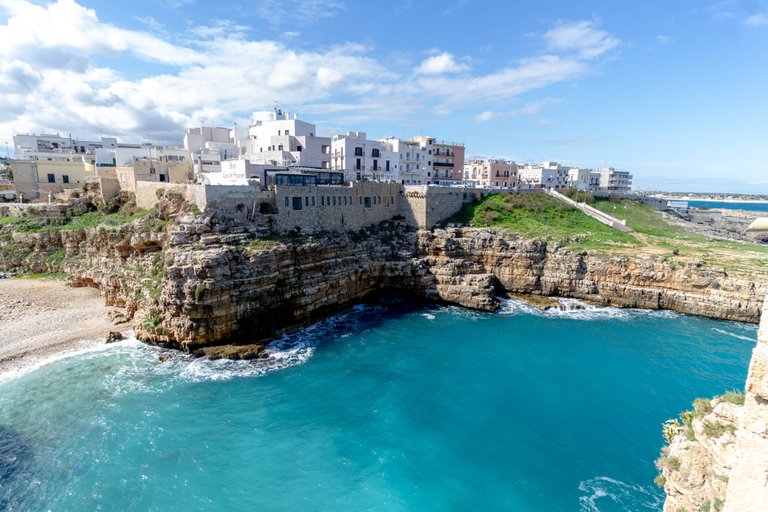 I find myself thinking about this week-long vacation a lot recently. Especially having been on lock-down for so long! It was a spur of the moment trip.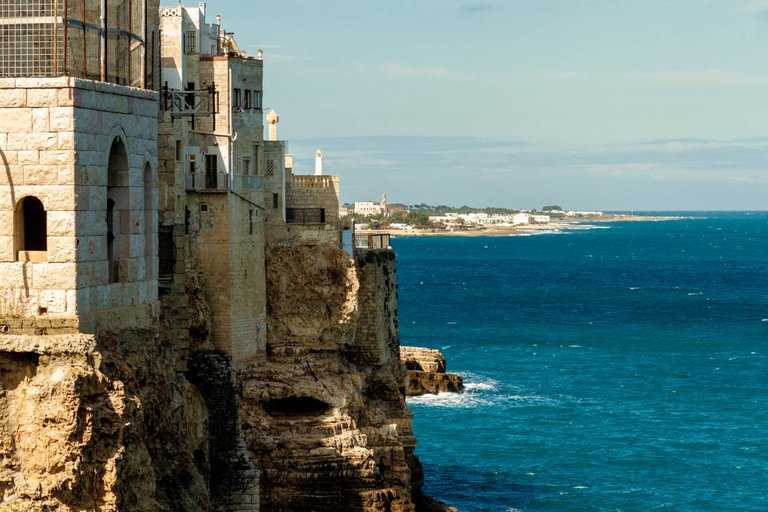 There was a photo being passed around Facebook at the time of a restaurant that was built into the rock face of the cliffs. We had to do a search on the internet to figure out where the heck it was located.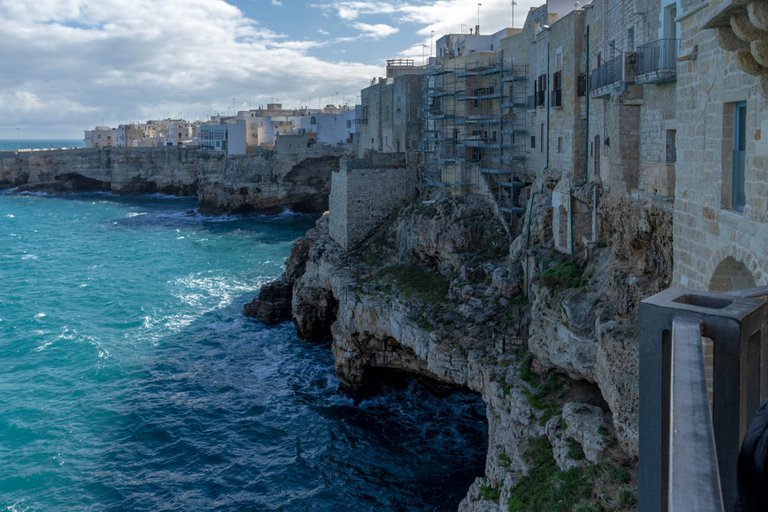 After a quick look, it turned out that it was an easy trip from where we were at in England. We just needed to hop on an Alitalia flight and we were there in no time! As far as spontaneous trips go, this was the best.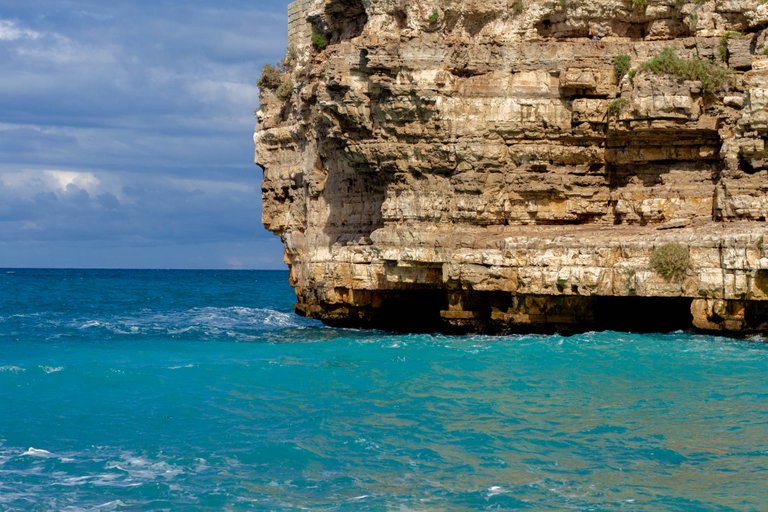 To date, I am still convinced that this is the most breathtakingly beautiful place that I've ever visited in my life. I've done quite a lot of traveling, as well! Of course there are still many places to see out there but as far as natural wonders go this place takes the cake.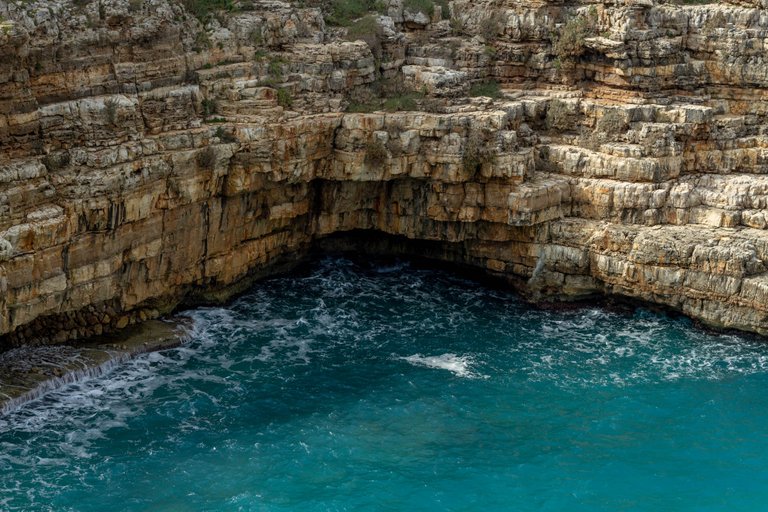 There is just nothing like it where I come from in the United States. I mean, don't get me wrong. There is plenty of beauty to see right here at home. But this small town in Italy was the closest thing I've experience to being on an alien planet.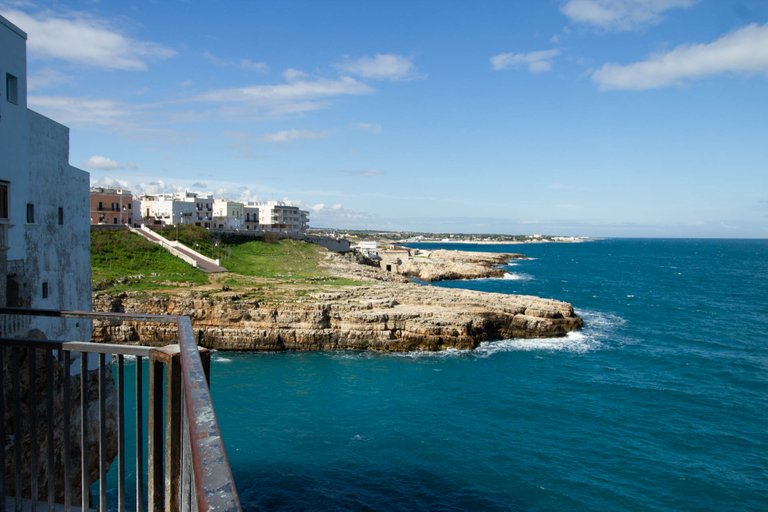 I probably sound quite silly to Europeans who live near this sort of landscape. It's probably quite common to you all! In fact, the entire Italian coastline could look like this as far as I know. Other than Polignano, I've only been to places like Rome and Florence in Italy.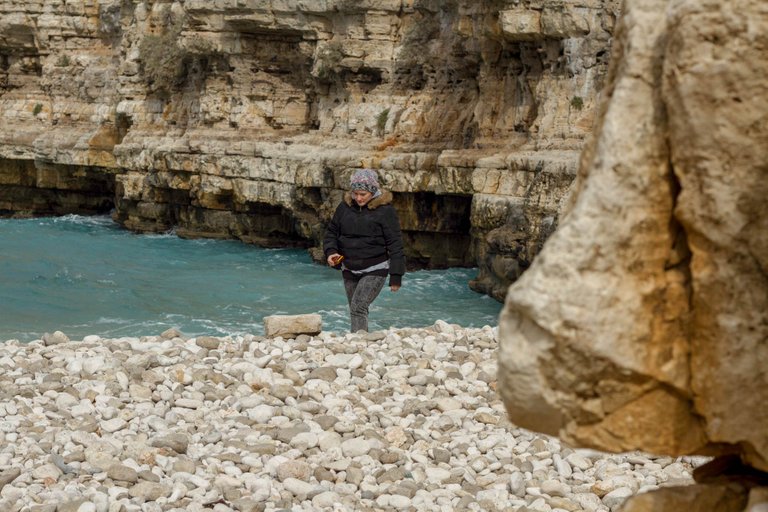 That being said, I will certainly be visiting the Italian coast again sometime soon. Also, I forgot to mention about the food and the people. Absolutely amazing! Everyone was so inviting and helpful even though we couldn't speak a word of Italian. Somehow I managed to find a couple of people who spoke broken Spanish which turned out to be extremely helpful!
I I would highly recommend this little town to anyone traveling through Italy. You won't regret it!