A love/hate relationship here!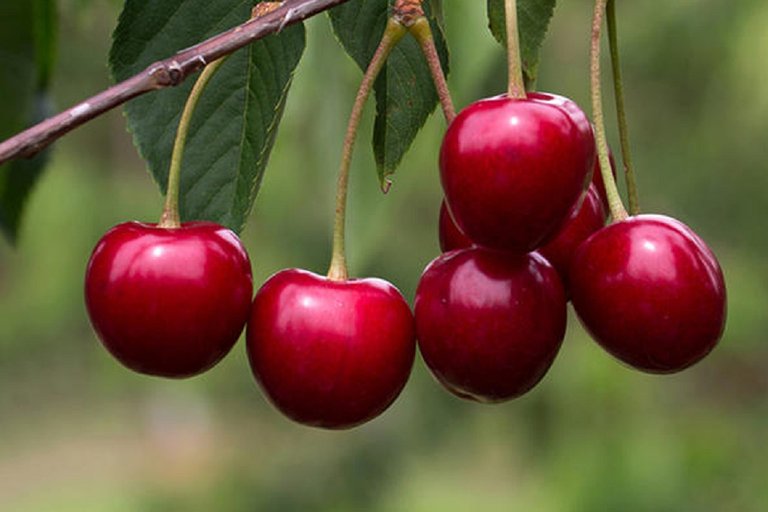 Source
I love my nature pictures and hate my charity pictures!
Is this normal you may ask?
Who wants to be normal, as my nature pictures show you the beauty of nature and the charity pictures show you the ugliness of mankind towards its own.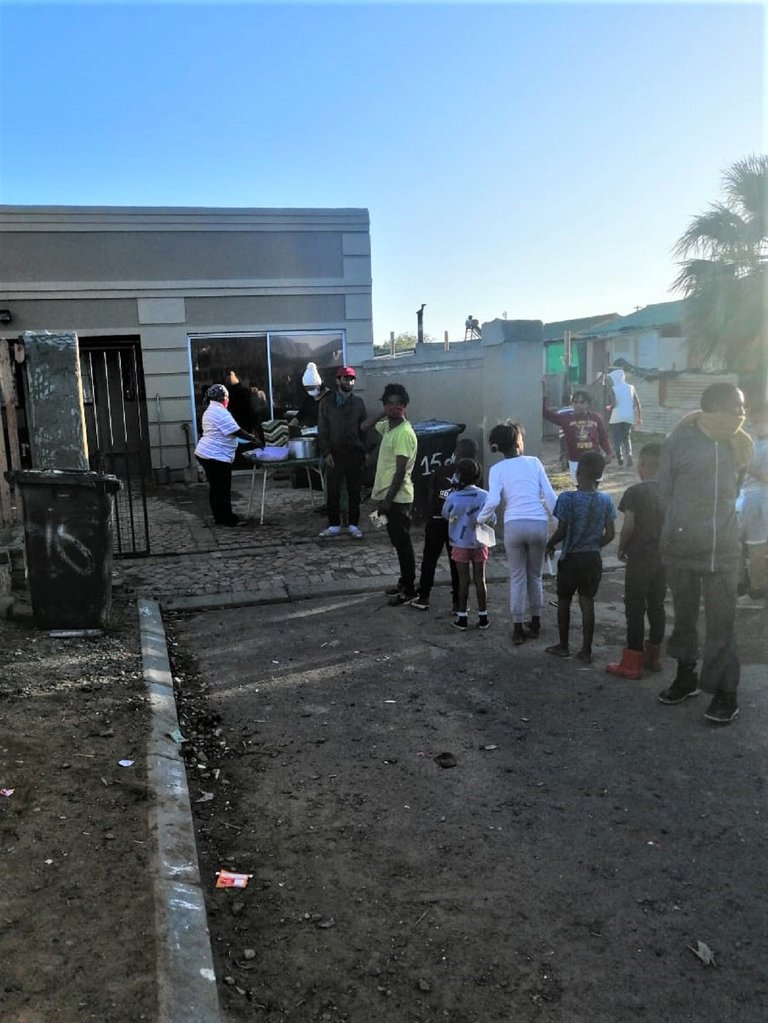 Why do we have to ask desperately poor people for permission to take photos? What does it do to their dignity?
I mean, we have a website and a Facebook page so that anyone can go and see what we do, but although we have a lot of followers and great references, we still have to show people what we do.
The norm is to get your brand out there and the motivation is that if nobody knows you they cannot support you.
But it doesn't quite work like that in my experience. You spend days creating information materials, publishing them and nothing. Grant applications deliver nothing and a myriad other attempts to gather support all fail. Well, not all, as there is a trickle of support from a very few.
And so you decide to go it alone!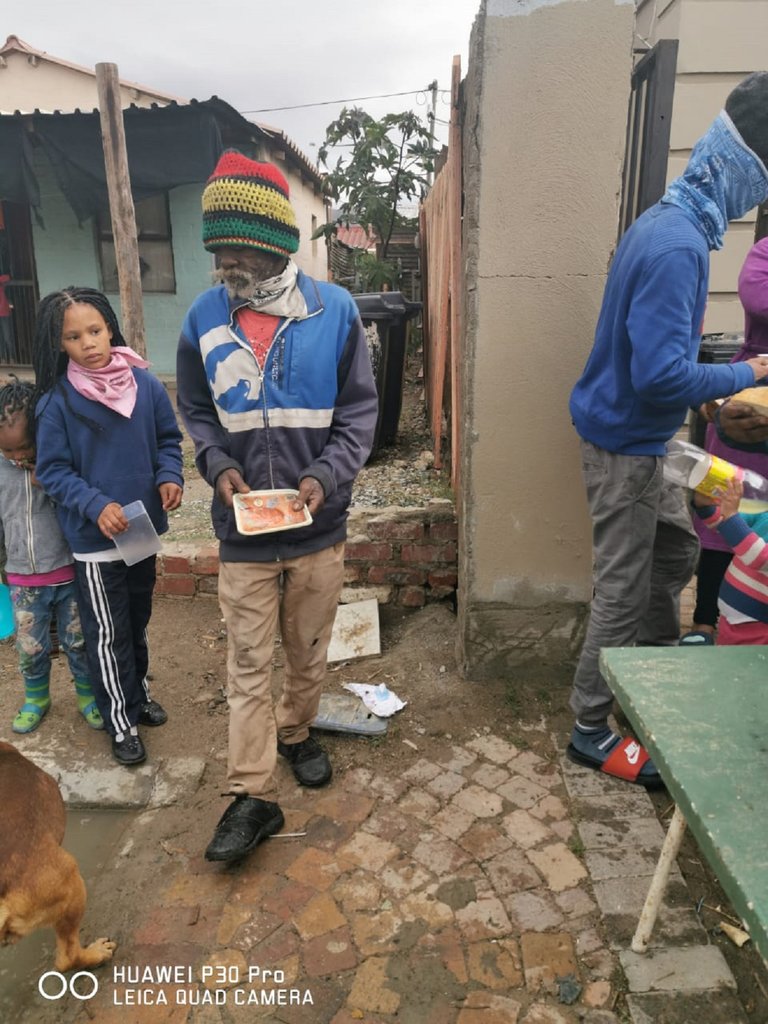 Scenes like this tear at me and it is as if I give away my personal treasures when I publish them in a post.
The beauty of nature belongs to all and is easy to share, but the hurt in life is not that easy to share.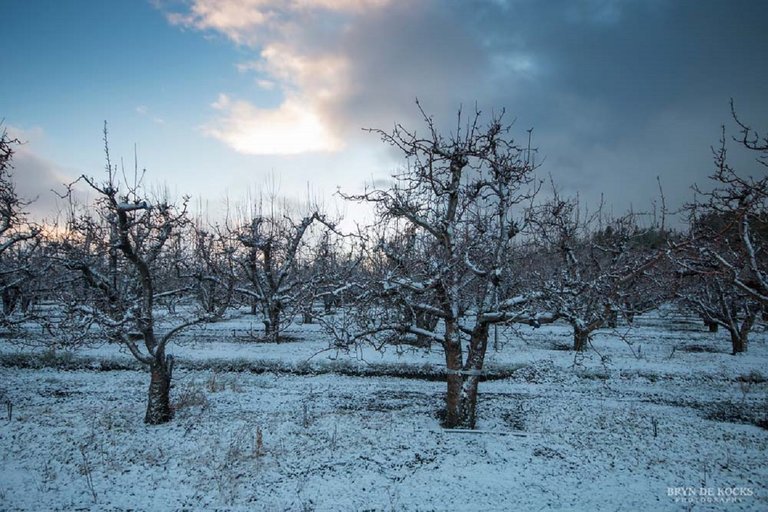 Source
Did I tell you that it started to snow here. Yes, things are wet an cold!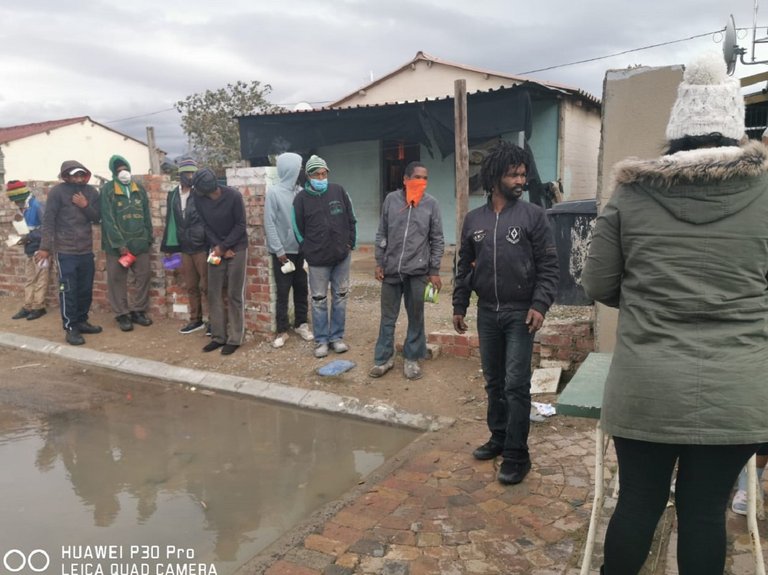 That is not some fancy swimming pool, it is the end of the road dammed by rain water, as the drainage is bad!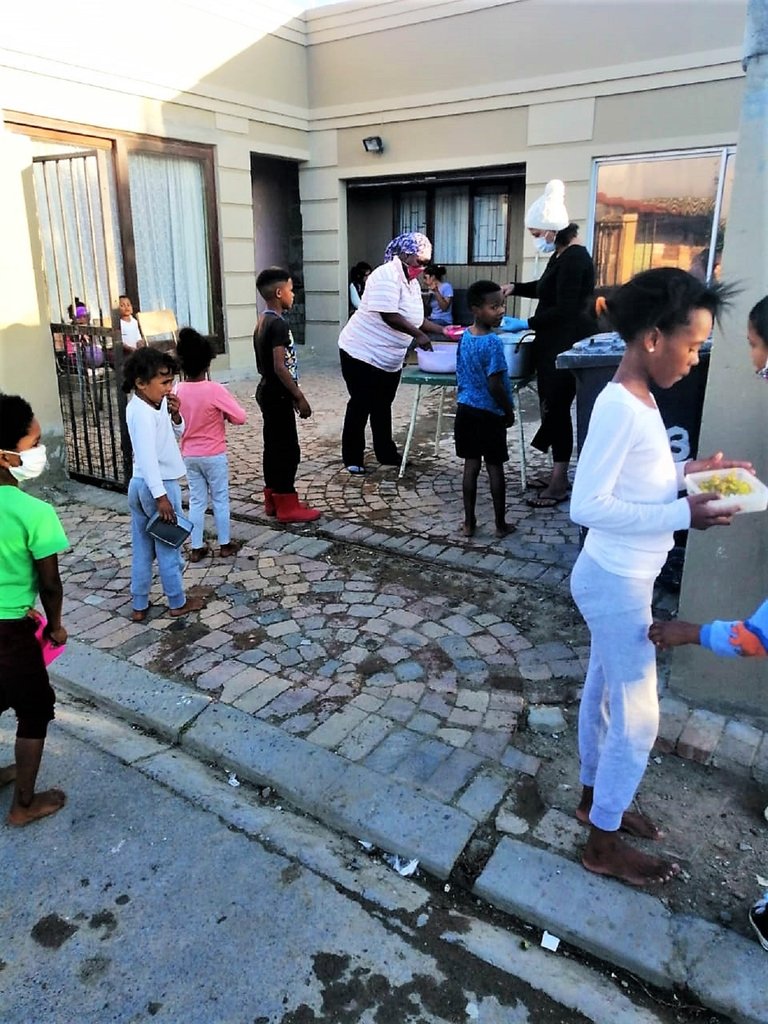 This is why 1% of this blog site is charity posts and the other 99% is all shots about the beauty of nature. No child deserves to go through this!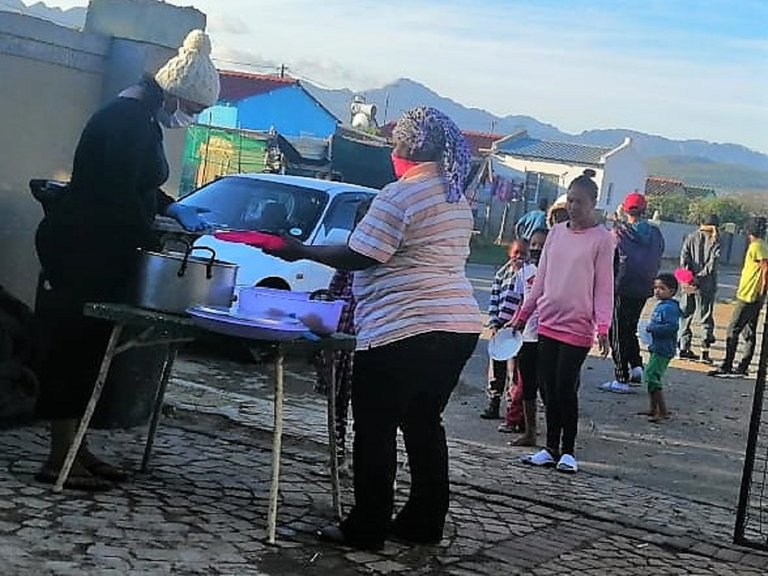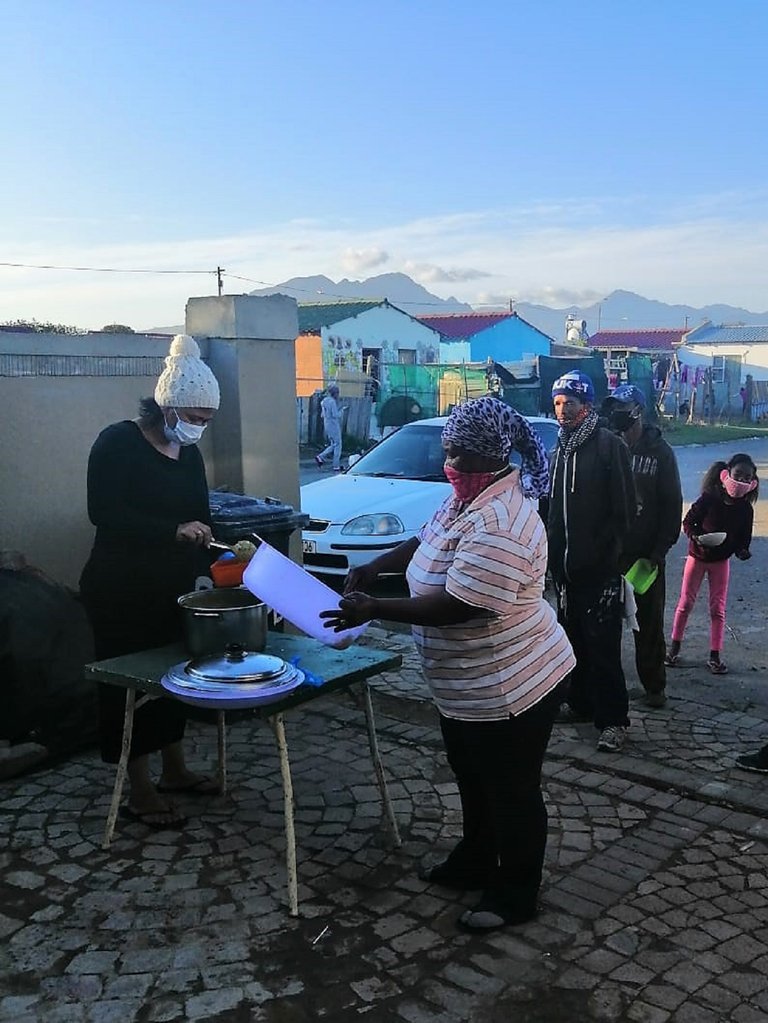 The last little one at the back looking to see if there would be enough also for her!
Now for some beauty to remove the bitter taste of poor and suffering people!
Do yourself a favor and visit this Source beautiful cherry farm called Klondyke in our area, to see the beauty of winter snow!
also listen to the great song in the Video!
Finally, I have shown you some of the @papilloncharity action in this post and the good news is that the feeding has now also started in another new area. A hungry person can value one slice of bread like we value a whole Pizza and so we will continue doing what we do.
More great news! We are giving away 50% of a draw to three lucky winners every week!
Visit @combination to participate
Note: The charity pictures are my own and the other pictures were duly cited!
We thank you for visiting a post by @papilloncharity


Team South Africa banner designed by @bearone
---
---