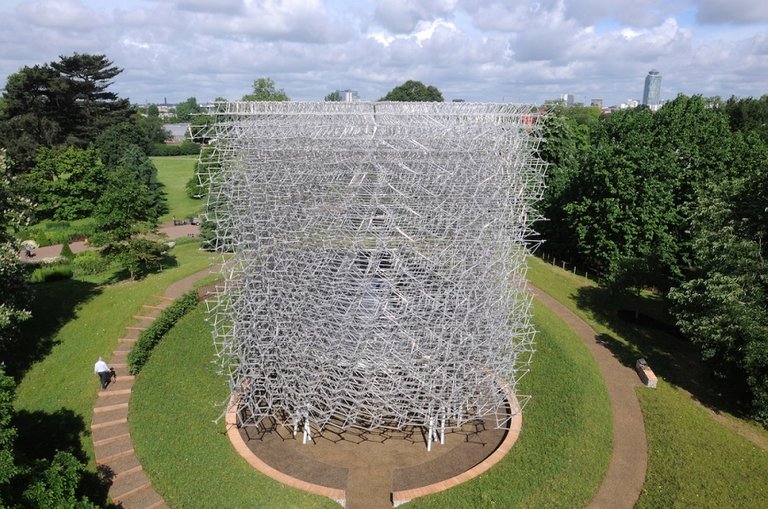 Source
This Hive was built to tell us that bees matter and the new Hive on the blockchain was built to tell us that communities matter!
Here is a 40 Ton bee hive in Kew Gardens, London.
"Richard Deverell, the director of Kew Gardens, said: 'The purpose of 'The Hive' is to tell the story of the role of bees in pollinating crop plants and therefore feeding the planet.
'I thought that was perfect for Kew because we want to bring to people's attention that plants matter, and clearly one of the most important things that plants do is to feed humanity".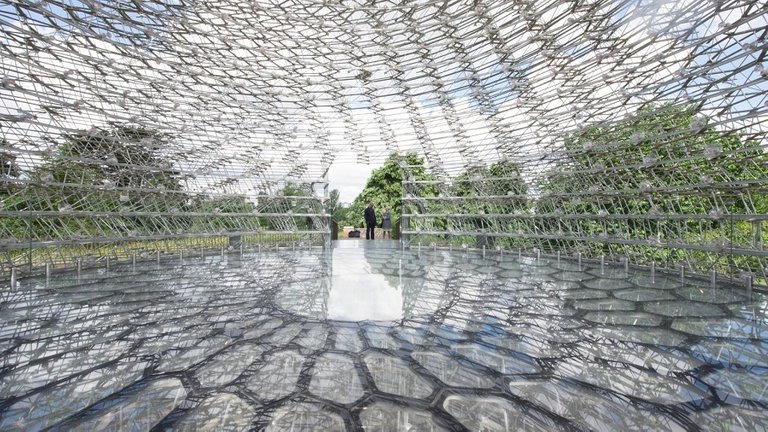 Source
"The 17-metre tall 'The Hive' is even controlled by the vibrations of a real-life beehive located nearby in the south-west London botanical gardens".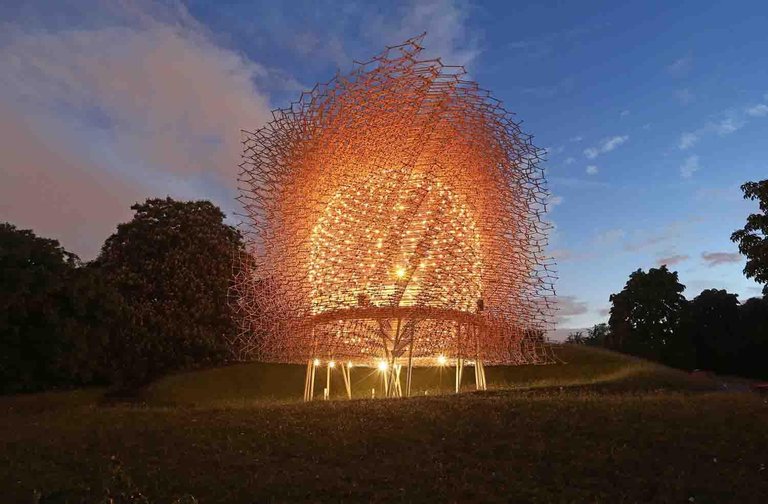 Source
"Nestled in the middle of a wildflower meadow, the installation has been fitted with thousands of LED lights and microphones connected to the beehive.
Concerns have been raised over the future of the honeybee in Britain, thanks to climate change, the use of pesticides and a lack of biodiversity".
Information Source
Now why did I post all of the above? IT'S ALL ABOUT HIVE!
Simply because the new Hive name on the chainblock reminded me why the bee hive monument above was built. To bring about awareness of the plight that the bee population faces.
Just so should the new Hive site strive to preserve their own new community. To protect and secure a fair and happy existence for every member. Enough lessons were learned in the past 4 years by so many and it will surely result in a combined effort to build our own monument focused on the survival of our communities. By now we should all know what works and what doesn't.
And so we look forward to this new experience and we trust that the creation juices will once again flow freely and unencumbered!
All Hail Hive!
Note: The information in inverted comma's ("") source was cited and each photo was individually cited!
Thank you for visiting a post by @papilloncharity


Connecting the people of #STEEM across South Africa. #steemsa
JOIN US ON DISCORD (South Africans Only)
JOIN US ON TWITTER
JOIN US ON FACEBOOK

Team South Africa banner designed by @bearone
</<center<