🎴CONTEST ENTRY TO THE HIVE BUSINESS CARD DESIGN🎴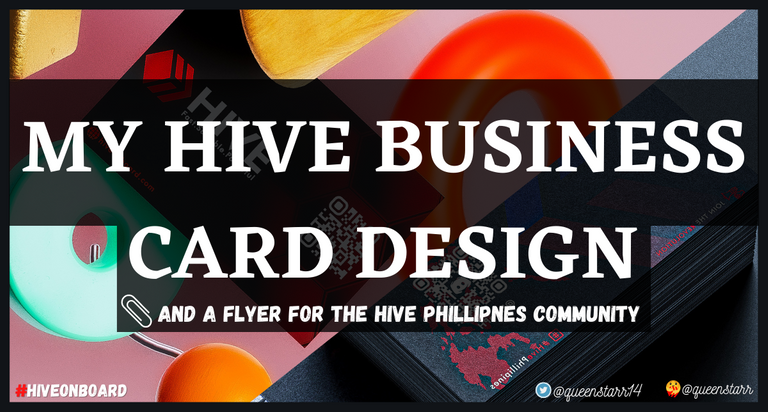 😊Hey there! welcome to my design proposal presentation. After reading about the contest as published by @Acidyo Hive Business Card Design Contest, I decided to make an attempt as, so far my experience only extends to entries in two Hive projects-logo designs, so I thought why not challenge myself again in a business card design? Playing with ideas, symbols, colours...sounds fun plus these are things I'll want my nephews [or kids when I have them] stumbling on later in life, a glimpse into what their aunt[momma] has been upto on web 3


👉DESIGN BRIEFING AND WHAT'S EXPECTED FROM THE HIVE BUSINESS CARD
Hive's onboarding program wants to create business cards for Hive users, it's a test run initiative and all Hiveans are welcomed to share their wealth of creativity.
The business card is expected to a simple yet sleek design ready for mass production with 2 sides [Front and Back]. QR codes will also be included on both sides. The front side will hold the QR code and Link to hiveonboard for easy account registration and other side [Back] should contain QR code link to the Discord of the @hiveph [Hive Philippines] community.

👉GET INTO DESIGN MODE
Typically I should have some paper sketches, but I don't always work that way. I just pick up my laptop;
✅Get into Adobe Photoshop CS5,
✅Create new Business card size canvas of 1004x591 pixels and choose black as background.
✅Already have an idea of the icons and resources i would love to see on my business card, which I downloaded from free websites like www.flaticon.com and www.cleanpng.com
✅Next I import them into Photoshop and the design + thought process commences right there.
---
✅For this Business card, here are the free to use symbols I used and the weblink to get them. I did manipulate the colours of a few like PH-Map, Hashtag & Honey-comb to suit my design purpose.
I spent more time [in days] in my thoughts and on PCS5 working with different designs, but once I figured out what I wanted, everything simply came into place. Thanks to free .png items, there was no struggle; simply add in, modify, color correct, and finish. It took only one, two, and three steps to complete [well not that simple but you get the idea

].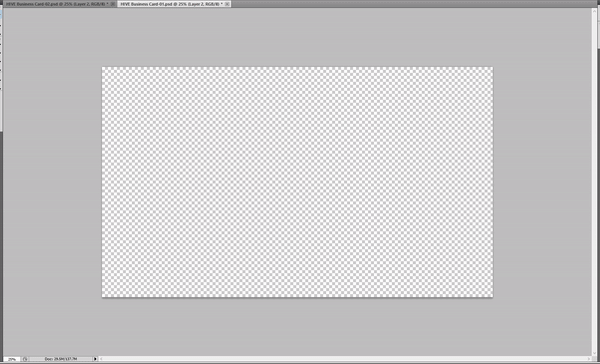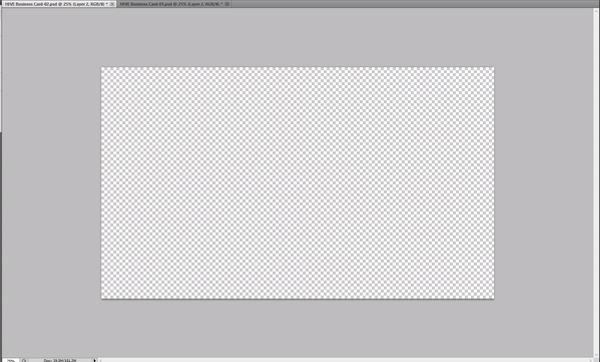 🎴HIVE BUSINESS CARD PRESENTATION
This is the final result, I decided to go with a Glossy look but same time, a rough matte like texture underneath. I do like the feeling of a smooth but textured card, hopefully a few like same too.
On the Front, a simple finished look to the card, only hive related, hopefully users will be curious enough to want to know about it and scan QR. The www.hiveonboard.com website already has all the user friendly infographics.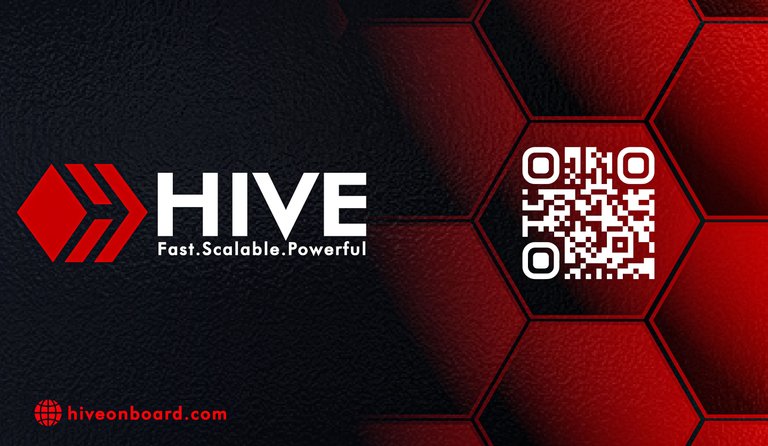 ---
---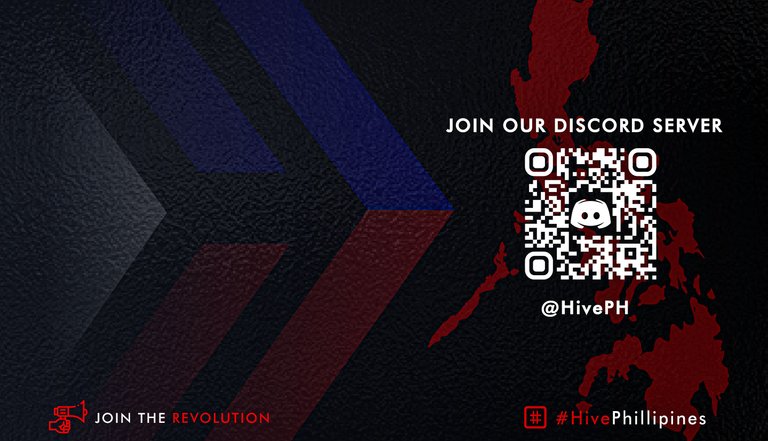 While on the back, I still went simple with the #Hivephillipines in focus. This can easily be universal by changing the hive logo to suit the country's flag code. E.g for my country Nigeria, it will simply be Green-white-green and having our Map underneath aswell. Basically any country will fit in well [I hope so

]

🎴COLOUR CODE PRESENTATION
Then went along with shades that in my opinion compliment Red and also looks cool for a business card. I am drawn to dark shades for a business card, suit, shoe, bag, whatever that makes me comfortable and confident. Another thing was picking colours that made the new comers comfortable being at the right address, hence used the dominant colours from www.hiveonboard.com website.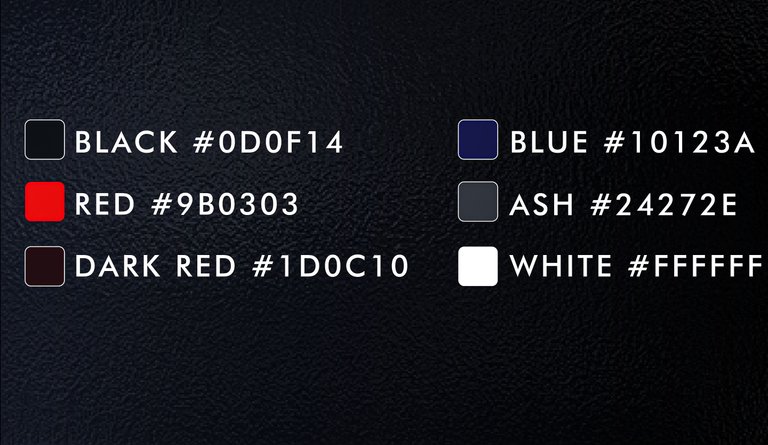 🎴HIVE BUSINESS CARD MARKETTING PRESENTATION
Finally, here is the part of the design that almost drove me insane😅. I do learn on the work, but never seem satisfied. You can get these on 👉 Mock-Up design and Free-MockUp, while some from www.pexel.com and www.unsplash.com to achieve what i want in photoshop. So please accept some flaws; I can see them too, but I gave it a shot🙈.
---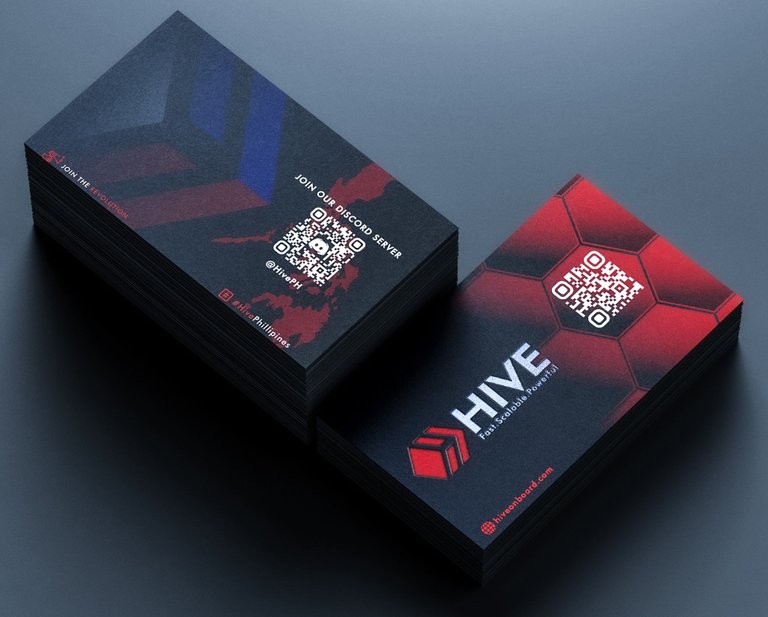 ---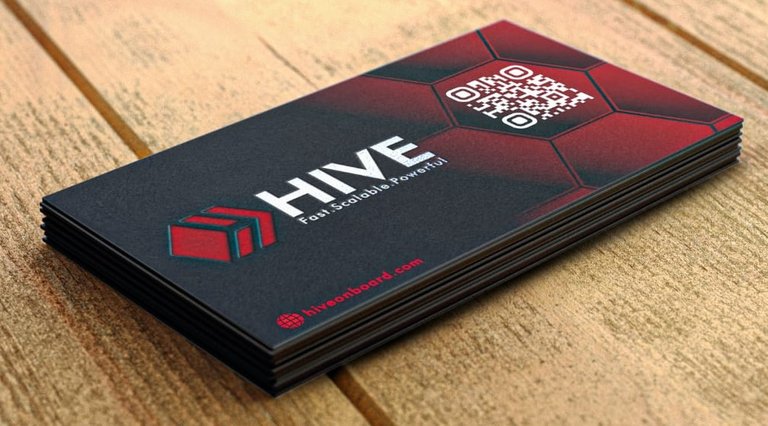 ---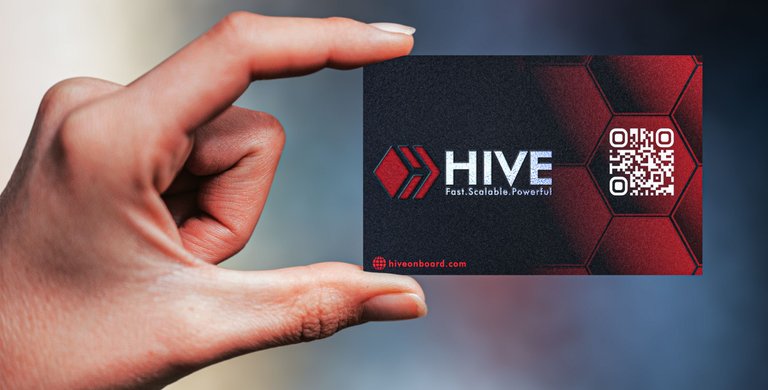 ---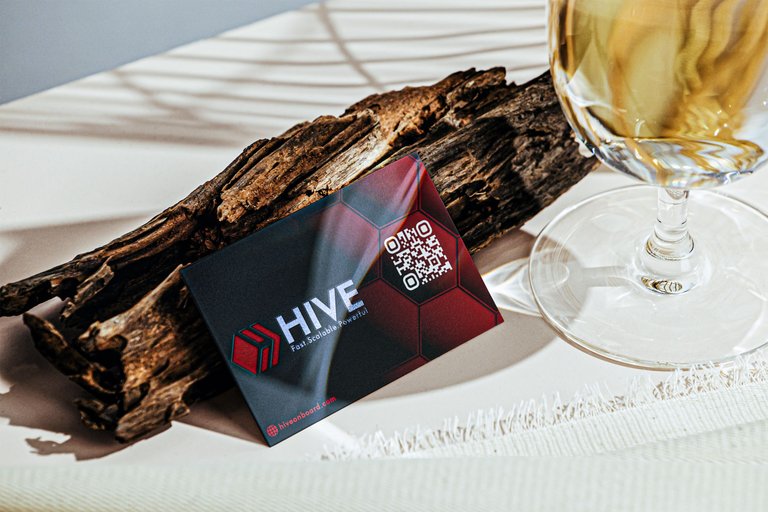 ---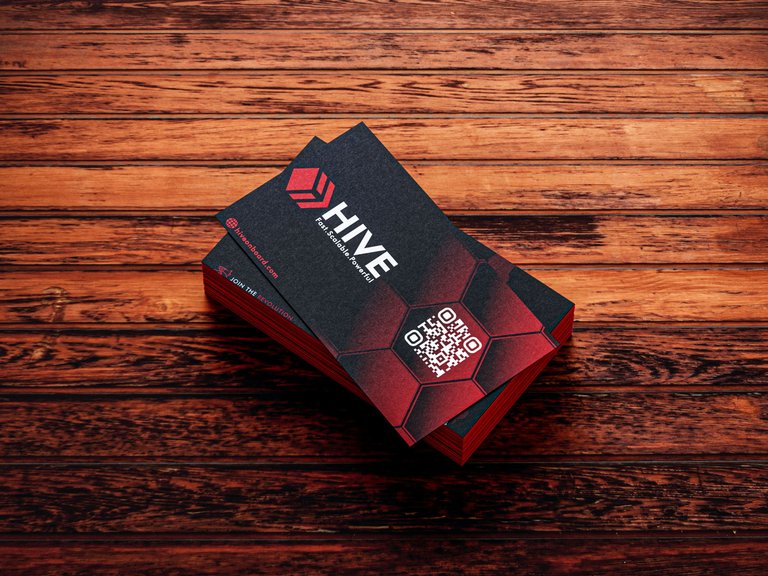 📎EXTRA FLYER FOR THE HIVE PHILLIPINES COMMUNITY
... and how about a Business Flyer to attach with Hive business card, train, restaurants, airport in the Philippines?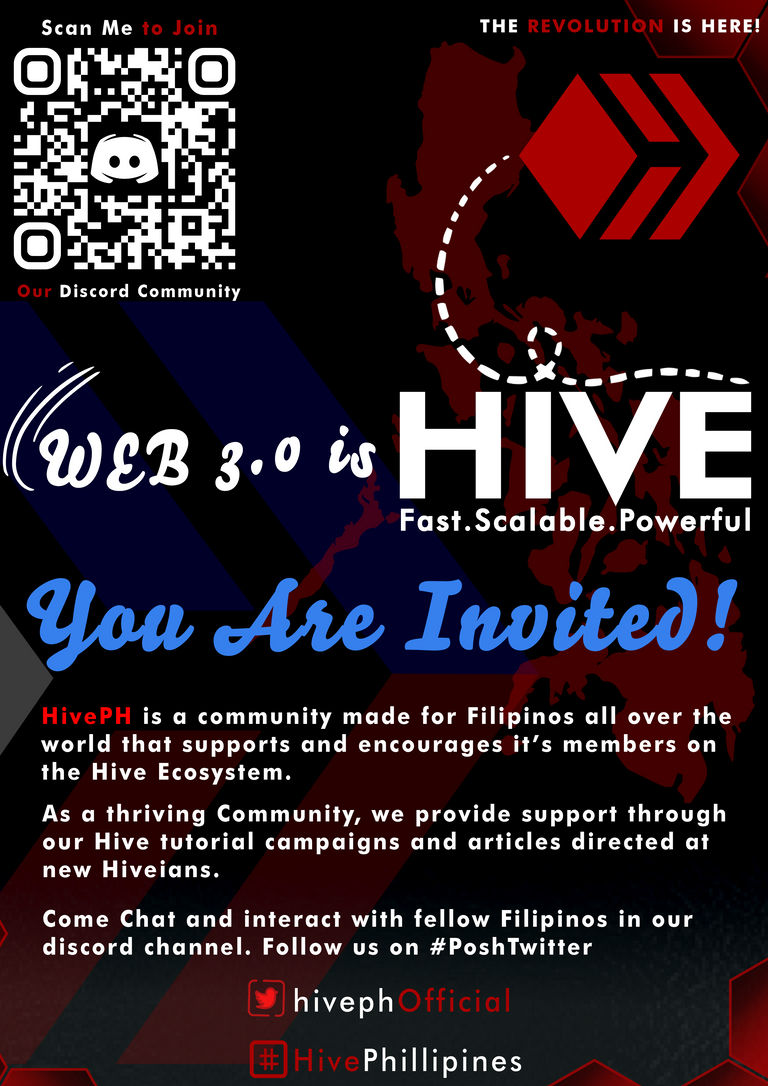 Okay, I have Experimented enough now😂. That will be all about my #hivebusinesscard proposal for the #hivephillipines community and hope you enjoyed the presentation. Best wishes to you and yours for the month of February❤️
This is my submission to the #Hivebusinesscard design contest created by @acidyo
---
✅Software application used for design of Card and display Images: Photoshop CS5
✅Click to join @theterminal a.k.a Hive's House of Help community THE TERMINAL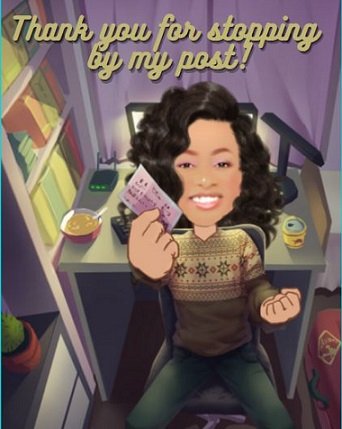 😊Hive, Vibe & Be Lucky🍀

All content is mine unless otherwise Noted
queenstarr ©2023
---
---