If I am being honest, I am not really a very big fan of meetings! Be that it may business or anything related to it. Why, you ask? Most of the time they are boring and most of the time the expected results comes out of it no matter what. Even after all these yesterday, I had a business deal with one of my client. Well, technically not my client but one of my partner's. It was quite an effective deal as somehow many future decisions were pending on the outcome of the result of this meeting.
---
Once I was done with my side of the presentation, I was kind of relaxed and believe me, after a long time I was able to sit down and make preparation of such context. It was fun and also exciting but at the end it was a successful deal :) To call it a celebration a small coffee party was planned by me and my colleague. I was preferring to have something light as the mental pressure was still out there. Just needed to get that out of mind. Went to a cafe shop and ordered a regular hot coffee for me and chocolate cold coffee for my friend (colleague). Just an FYI, I am not really a very big fan of sweet or anything related to it ;)
---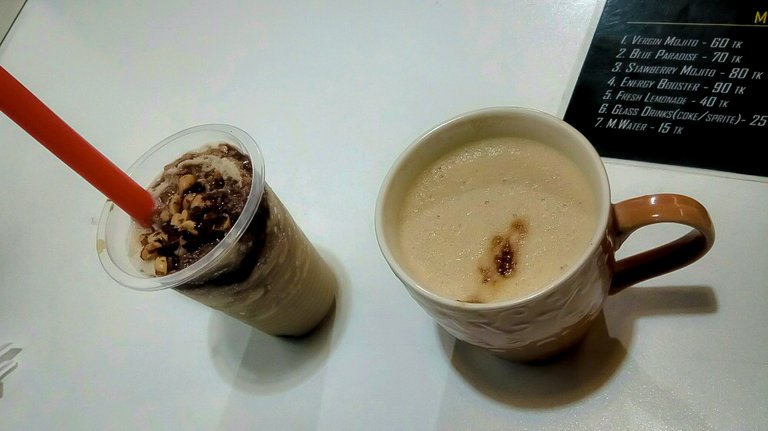 ---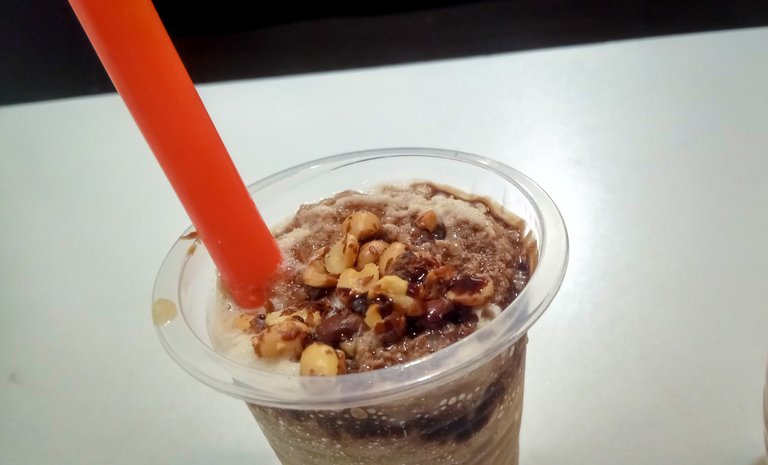 ---
I liked the look of the chocolate cold coffee above. But I am allergic to nuts, so a no go for me on this one. But I liked the environment of this cafe. Simple but yet elegant. This is probably my second time visiting a cafe after the pandemic situation. I still try to avoid being in the crowd unless it is too necessary, like the meeting stuffs.
---
One other thing which really happened good in my POV, is I got into another project with a friend of mine and yeah it is sth related to crypto. But it's a long time game so I will act like, I have wasted that money for another year or so ;) But I will be eager to see it bore the fruit and what I am thinking is, this could be the most beneficial project that I got myself into or it could be a total loss project. So there you go!
---
That sumps up my story and waiting to see what happens this week!
---
---
Best regards
Rehan
---
---