Neon Taro is a type of taro that has a green leaf color combined with a white pattern on the leaf bone. Velvet green taro, including taro that is easy to grow and easy to care for. This green velvet taro can be planted in the ground or in a pot with soil media / rice husk for growth.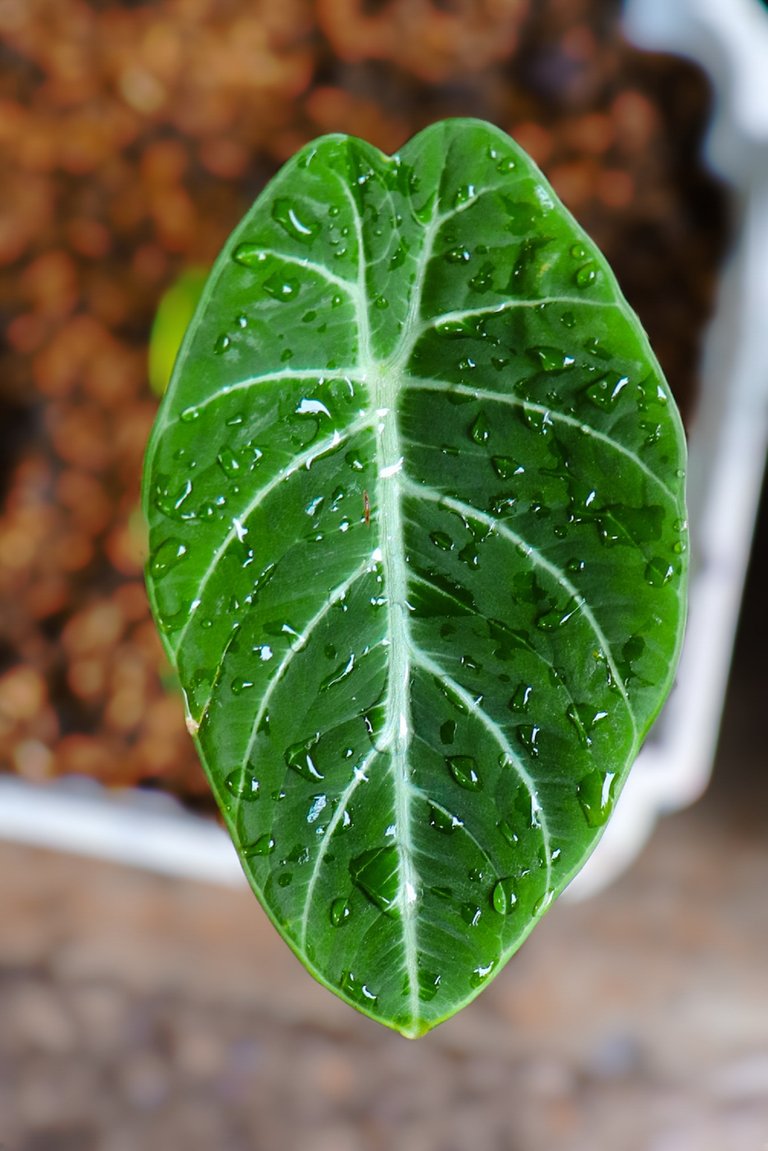 This neon green velvet taro has a dark green leaf surface, very soft hair, white leaf bones add to its beauty and uniqueness. The heart-shaped leaves are elongated with a slight curve, that's cool.
This taro must be placed in a shady place. Today, I treat my neon velvet taro with special care. Today, I moved it to a large pot with soil media suitable for its growth intake. In addition, I also mix rice husks as a planting medium.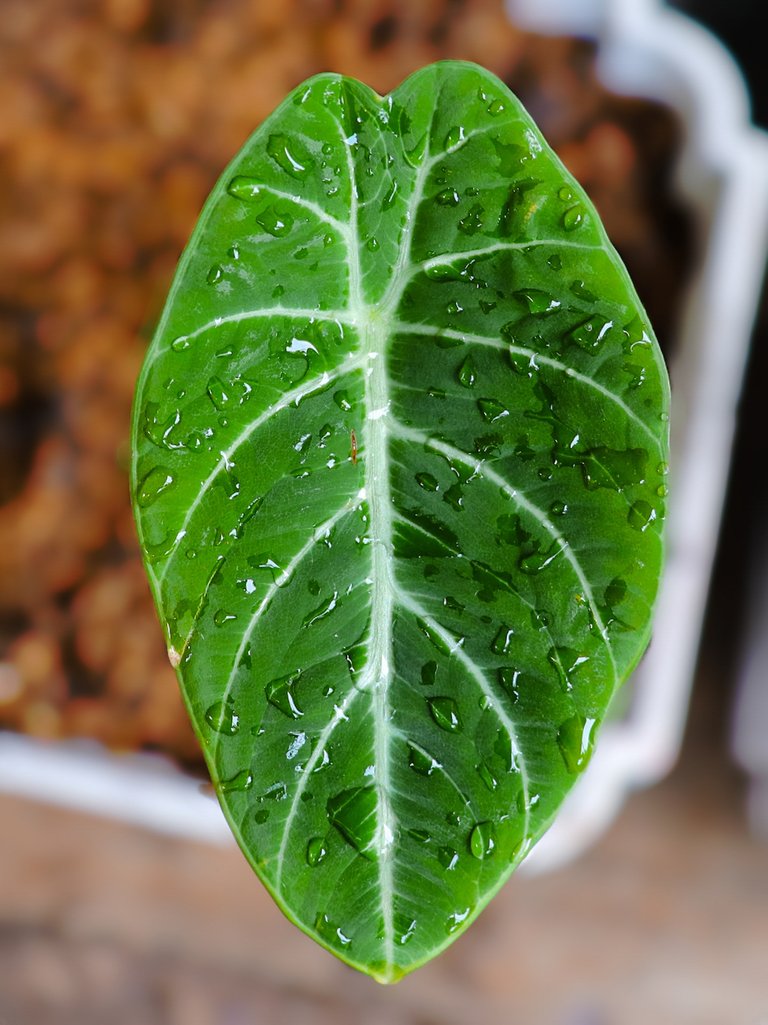 After all my work is done, the watering stage arrives ... Friends can see the remaining water that is still printed on the leaves.
Wish it beautiful!
Love,
Seha76!