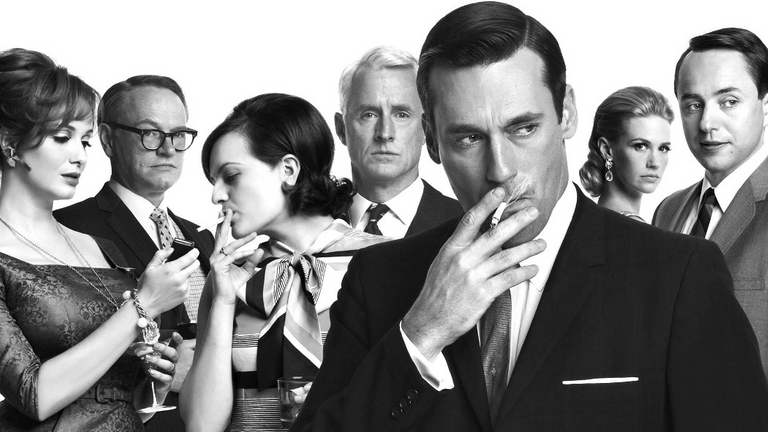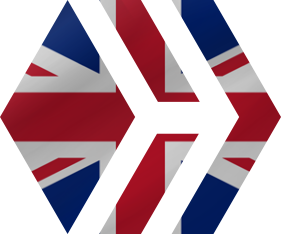 In a game very fine in itself,but effective sometimes, someone has tried to compare some of the most important literary works in the history of humanity to contemporary film works and TV series. Do you know which one, of all, has been compared to the Divine Comedy of Dante Alighieri? Mad Men Matthew Weiner's work is considered an absolute masterpiece of seriality, thanks to its ability to tell the untold, that anxiety of living and fear of dying that lulls in each of us. It does so through one of the most multifaceted and complex male characters ever seen on TV, and perhaps not just on TV: Don Draper. The character played by a magnificent Jon Hamm takes us on a Dante's journey into that dark forest that is nothing but our life. Complex, turbulent, unique and therefore impossible to decipher along the way. It is a journey that has its roots on the theme of identity. Weiner seems to want to answer the 2 par-like existential questions:
Who are we
Which is the meaning of life
Weiner manages, through Don Draper, to make the most of his figure as a man who has "stolen" an identity of others in order to become what everyone sees as a successful, good-looking and charismatic man. But thanks to this gimmick we manage to walk along the paths of its existence to ask ourselves repeatedly what is the meaning of life, what can be the engine of our actions, what awaits us beyond the appearance of the masks we wear. Don Draper represents the image of the American dream. He has an office in Manhattan, a dream wife, a mansion in the suburbs, a successful position, respect for colleagues and a magnetic personality that allows him to literally achieve whatever he wants. Yet Don, on his journey, seems to be constantly not happy. He has everything you could want and yet he always lacks something to feel really fulfilled. Perhaps because the most beautiful things in life are free, as the character played by David Morse will tell him in a vision. Or perhaps because on this journey we are alone, with our anxieties, our urges, our sorrows. No one can really accompany us towards the goal except ourselves, aware of who we really are and for this reason really able to be someone important to others as well.
Mad Men, set in the 1960s, has launched the strand of classic films and series. From that moment on, the products that sought in the nostalgia and fervour of that decade have proliferated an extra impetus for exceptional stories. None of us have been able to replicate the success of the AMC series. The reason? It wasn't the setting that made the series but the series that created the right atmosphere. It's universal series. Able to tell us what we will always need to face and understand: ourselves. It doesn't matter where, how and when. Mad Men takes advantage of where, how and when to create a wonderful story and characters but it's what it tells to make the series unique and unrepeatable. The world of advertising, in this sense, is a perfect context to tell what the series aims to tell. What world can be more fake than marketing? A world made up of tricks and deceptions to get people to consume this or that product. And then here too it is man who will make the difference. The approach will end up counting. Sell dreams or build them? Exploiting people to push them to buy or exploit product qualities to make people more aware and better at choices? Peggy Olson will be instrumental in the journey of Don and Mad Men will be decisive for the path of Elisabeth Moss, now a celebrated and award-winning actress. But there will be many unforgettable characters, lots of actresses and phenomenal actors from Cristina Hendricks to John Slattery. What's left is an incredibly perfect series in every respect, from costumes to acting, from directing to writing, from character development to individual episodes. Forgetting it is impossible.
Remembering and celebrating it is a duty.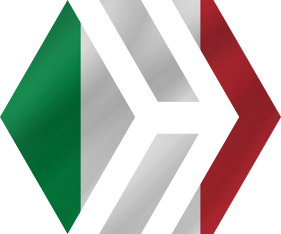 In un gioco molto fine a se stesso,ma efficace talvolta, qualcuno ha provato a paragonare alcune delle opere letterarie più importanti della storia dell'umanità a opere cinematografiche e serie tv contemporanee. Sapete quale, fra tutte, è stata paragonata alla Divina Commedia di Dante Alighieri? Mad Men L'opera di Matthew Weiner è considerata un capolavoro assoluto della serialità, grazie alla sua capacità di raccontare l'irraccontabile, quell'ansia di vivere e paura di morire che si cela in ognuno di noi. Lo fa attraverso uno dei personaggi maschili più sfaccettati e complessi che si siano mai visti in tv, e forse non solo in tv: Don Draper. Il personaggio interpretato da un magnifico Jon Hamm ci porta in un viaggio Dantesco dentro quella selva oscura che altro non è se non la nostra vita. Complessa, turbolenta, unica e per questo impossibile da decifrare strada facendo. E' un viaggio che affonda le sue radici sul tema dell'identità. Weiner sembra voler rispondere alle 2 domande esistenziali per antonomasia:
Chi siamo
Quale è il senso della vita
Weiner riesce, attraverso Don Draper, a sfruttare benissimo la sua figura di uomo che ha "rubato" un'identità altrui per poter diventare quello che tutti vedono come un uomo di successo, di bell'aspetto e carismatico. Ma proprio grazie a questo espediente riusciamo a camminare lungo i sentieri della sua esistenza per chiederci ripetutamente quale sia il senso della vita, quale possa essere il motore delle nostre azioni, cosa ci aspetta oltre l'apparenza delle maschere che indossiamo. Don Draper rappresenta l'immagine del sogno americano. Ha un ufficio a Manhattan, una moglie da sogno, una villa nei sobborghi, una posizione di successo, il rispetto dei colleghi ed una personalità magnetica che gli permette di ottenere letteralmente qualsiasi cosa egli desideri. Eppure Don, nel suo viaggio, sembra essere costantemente non felice. Ha tutto quello che si potrebbe desiderare eppure gli manca sempre qualcosa per sentirsi realmente appagato. Forse perché le cose più belle della vita sono gratis, come gli dirà in una visione il personaggio interpretato da David Morse. O forse perché in questo viaggio siamo soli, con le nostre ansie, le nostre pulsioni, i nostri dolori. Nessuno potrà davvero accompagnarci verso la meta se non noi stessi, consapevoli di quel che siamo davvero e per questo veramente in grado di essere qualcuno di importante anche per gli altri. Mad Men, ambientata negli anni 60, ha lanciato il filone dei film e delle serie d'epoca. Da quel momento in poi hanno proliferato i prodotti che ricercavano nella nostalgia e nel fervore di quella decade uno slancio in più per storie eccezionali. Nessuna ci è riuscita a replicare il successo della serie di AMC. Il motivo? Non era l'ambientazione a fare la serie ma la serie a creare l'atmosfera giusta. Dicesi serie universale. In grado di raccontarci quello che avremo sempre bisogno di affrontare e comprendere: noi stessi. Non importa dove, come e quando. Mad Men sfrutta il dove, come e quando per creare una storia e dei personaggi meravigliosi ma è quello che racconta a rendere la serie unica e irripetibile. Il mondo della pubblicità, in questo senso, è un contesto perfetto per raccontare quello che la serie si propone di raccontare. Quale mondo può essere più falso di quello del marketing? Un mondo fatto di trucchi ed inganni per spingere la gente a consumare questo o quell'altro prodotto. E allora anche qui è l'uomo a fare la differenza. L'approccio finirà per contare. Vendere sogni o costruirli? Sfruttare le persone per spingerle a comprare o sfruttare le qualità del prodotto per rendere le persone più consapevoli e migliori nelle scelte? Peggy Olson sarà determinante nel percorso di Don e Mad Men lo sarà per il percorso di Elisabeth Moss, oggi attrice celebratissima e pluripremiata. Ma saranno tantissimi i personaggi indimenticabili, tantissime le attrici e gli attori fenomenali da Cristina Hendricks a John Slattery. Quel che resta è una serie incredibilmente perfetta sotto ogni aspetto, dai costumi alla recitazione, dalla regia alla scrittura, dallo sviluppo dei personaggi ai singoli episodi. Dimenticarla è impossibile.
Ricordarla e celebrarla è un dovere.