1 month of digital painting: Top 10 artworks passed on IG votes,tips to those whom want to start digital painting. [NOT A RECYCLED POST]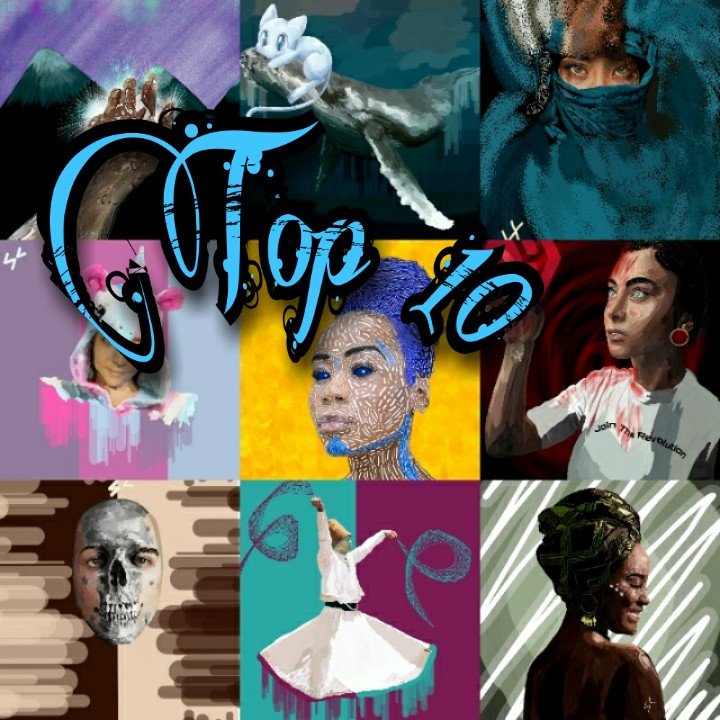 Hive everyone im so happy today to represent you most wonderful artworks i made in digital painting that i started it only one month ago. First thing first there was two factors that helps me to start the digital painting experience for the first time in my life; the factor number one the quarantine and second factor HIVE, because i was actually made only portraits with charcoal no previous contact or experience with colours so it was kinda of challenge to discover this world and becoming more better day after day and painting after painting i explore something new that developing my style.
I'd love to say thank you @ocd community and #alienarthive also every community supporting me because before starting the digital painting one month ago i was thinking about quite the chain because of group of people hate, but love win in the end im here because of your love power guys thank you again for your support i really appreciate it.
So that is the top 10 artworks i made in 1 month passed on vote poll i made on my official IG account:
Number 1:
African Magic P.II
CLICK HERE TO SAY THE PAINTING PROCCES
For me also it was the best one because it was the first experience with that kind of styles and details and it was the second part of African Magic series btw it will be more kind of series like this in the near future it is a great opportunity to discover the deep beauty of every continent in the world.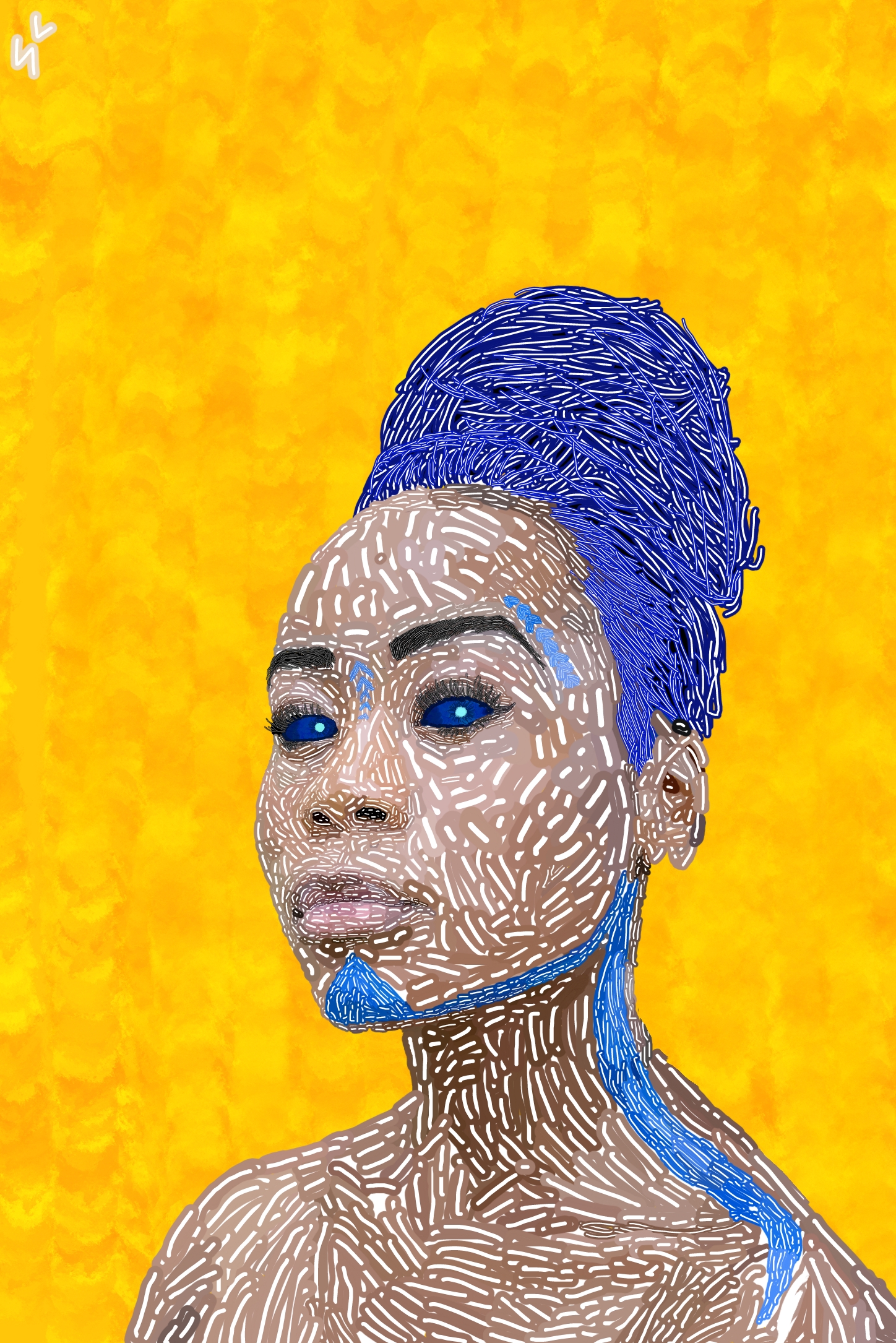 Number 2:
African Magic P.I
CLICK HERE TO SAY THE PAINTING PROCCES
Why this one has a special place in my heart? That was the key of my current style actually before it i wad lost to be honest i found my way when i finished it and also your reactions guys helped much.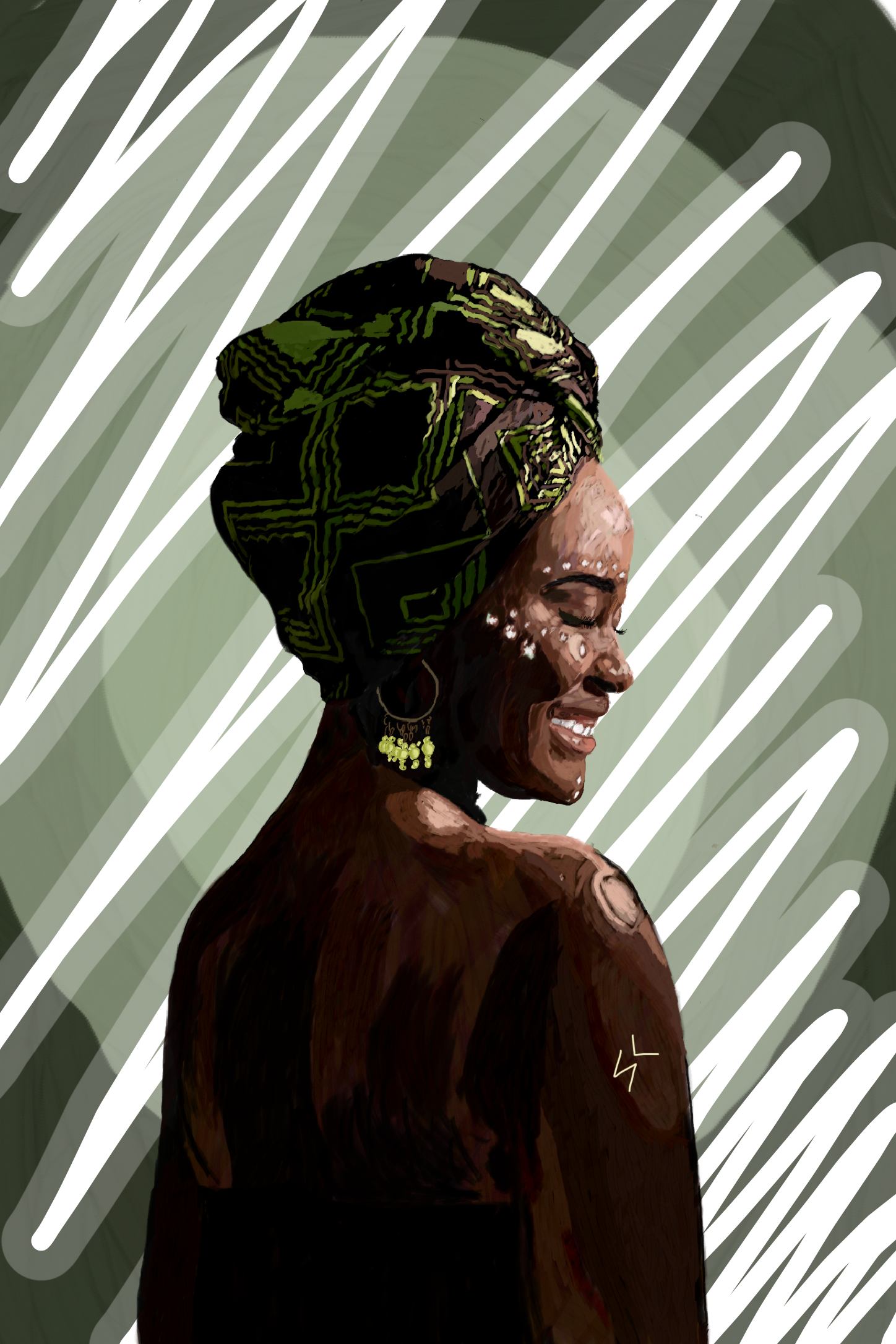 Number 3:
"Univers eyes"
CLICK HERE TO SAY THE PAINTING PROCCES
I promised the deep girl aka @hiddenblade (lol) about 1 year ago to made a portrait for her and just recently the opportunity has come in the same time when i started the digital painting the magical touch was in her eyes and i give the arabic also i had so much fun while working on this portrait the final result was amazing.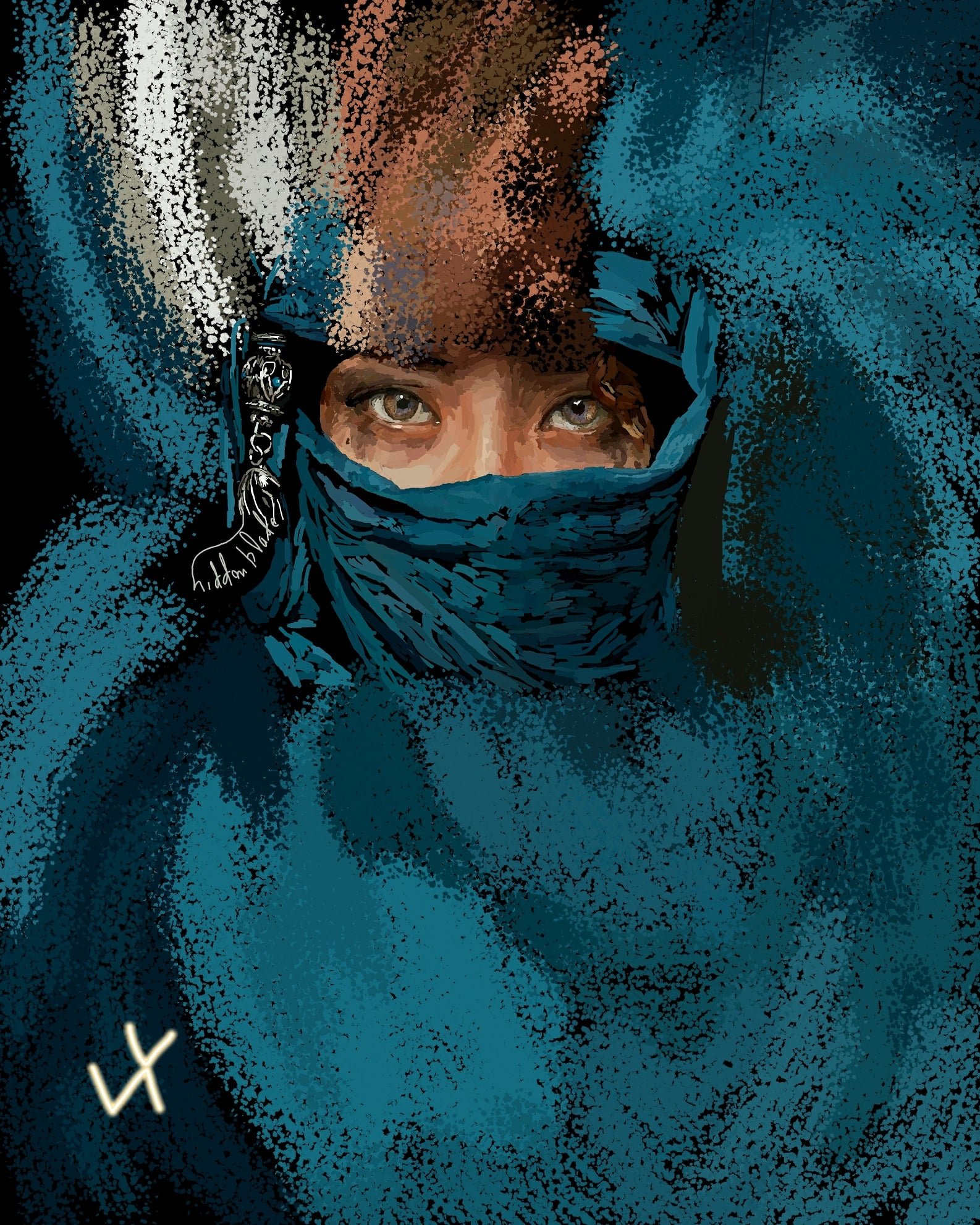 Number 4:
"Our Origins"
CLICK HERE TO SAY THE PAINTING PROCCES
I made this one against the background of last events more info on painting post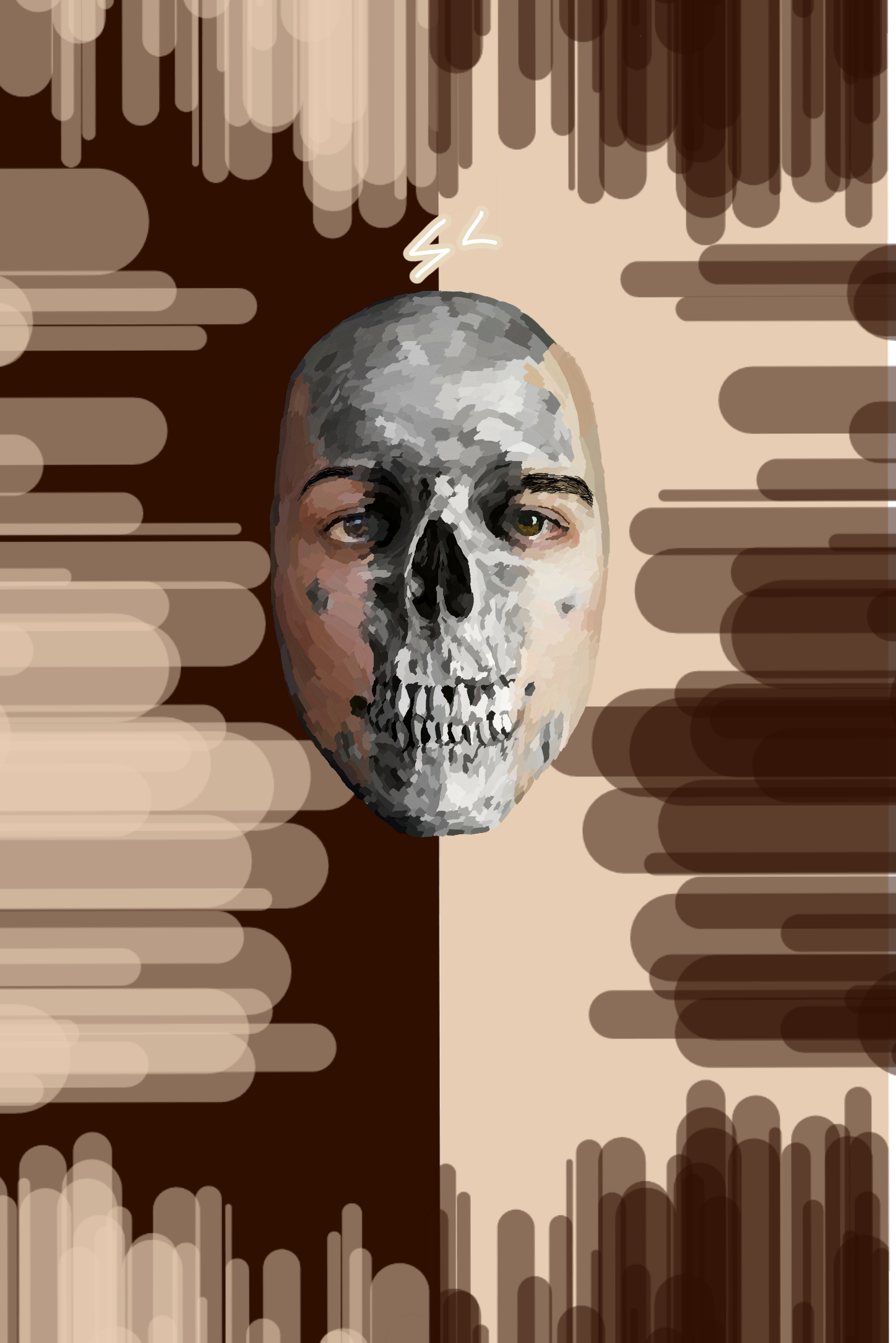 Number 5:
"Join the revolution"
CLICK HERE TO SAY THE PAINTING PROCCES
Inspired artwork i made it to promote our blockchain in my social media accounts.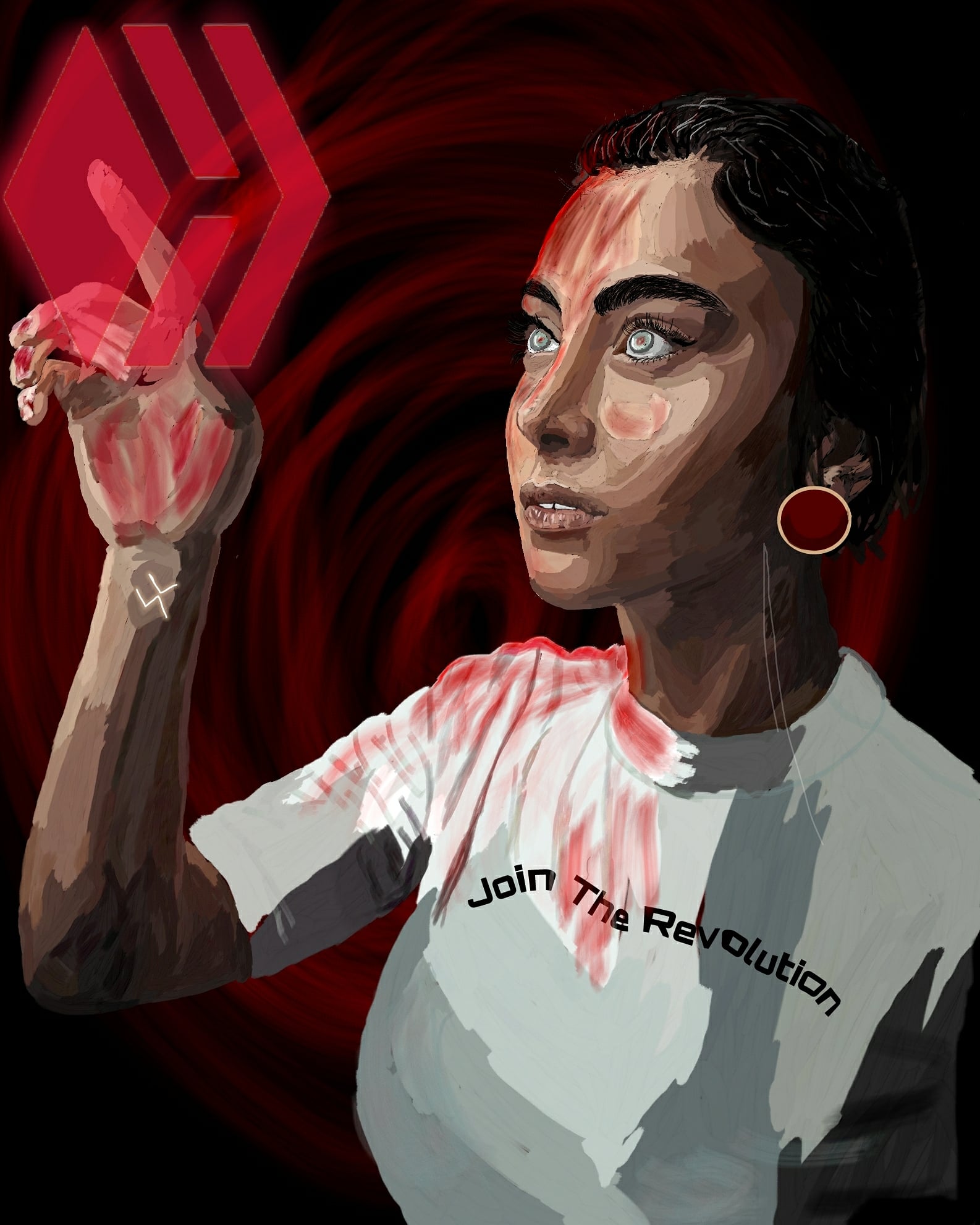 Number 6:
"@acidyo the creator of @ocd"
CLICK HERE TO SAY THE PAINTING PROCCES
This portrait was an upgrade for a portrait i made about one year ago or even more by charcoal for @acidyo the creator of the great community @ocd; again guys @ocd running their witness why should you vote for them? This community was and still supporting the quality content and even doing their best to stop the abuse and censorship, recently ocd sacrifice for the chain and stopped curating their community and started curating and helping other communities to shine on the chain also and also to motivate people to post quality original content, they desrve your vote right? :D go and do it will cost you nothing just few seconds.
@acidyo it looks like @hiddenblade beat you in the ranking 🙄 lol you have to give her a gift for that.
Number 7:
"Nely The Unicorn 🦄"
CLICK HERE TO SAY THE PAINTING PROCCES
That was a portrait for one of my favourite people also in the chain @nelyp took a place on the top 10, she is so humble funny and the most important shes creative working hard in silent for the chain revolution.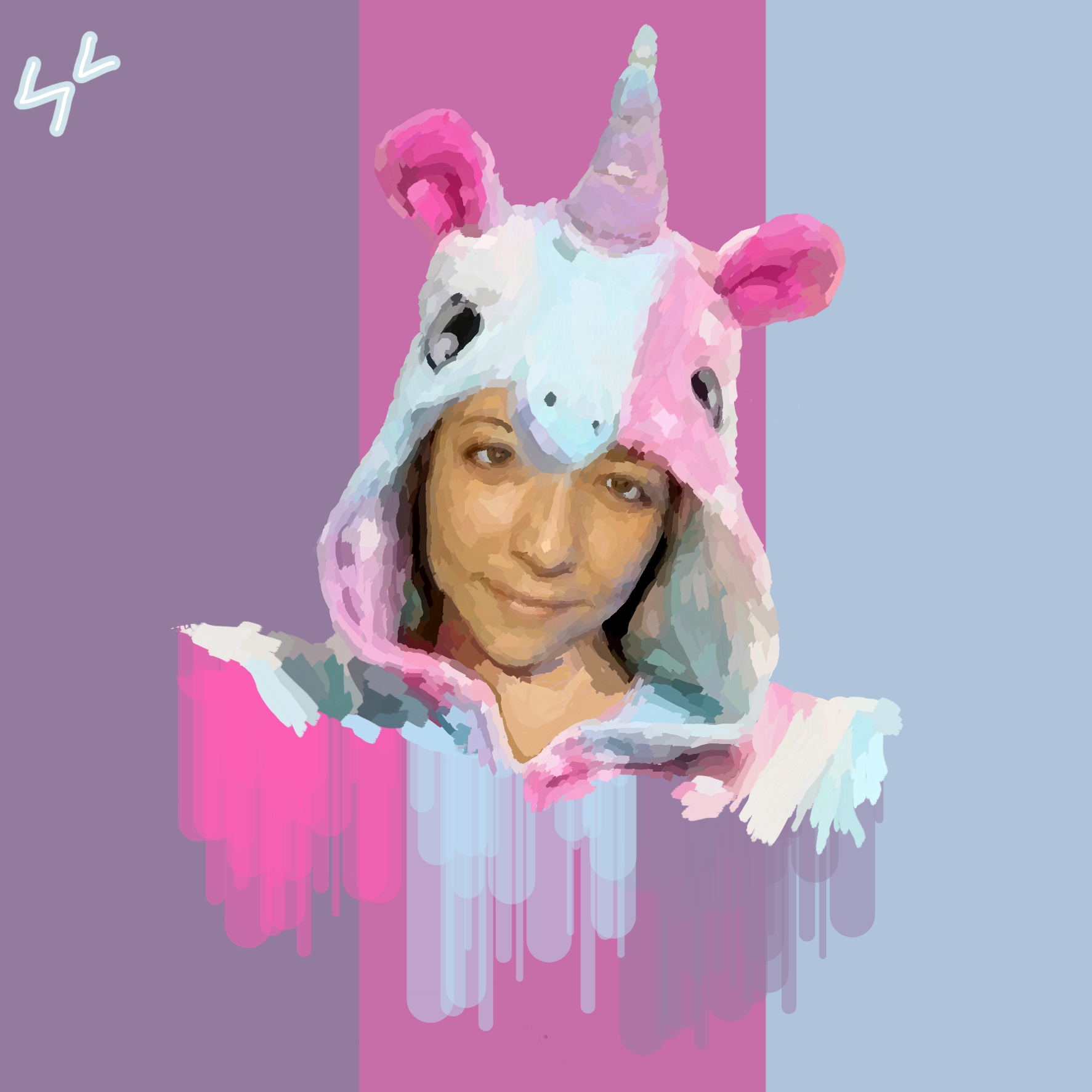 Number 8:
"Sufism"
CLICK HERE TO SAY THE PAINTING PROCCES
One of the most inspirational paintings and actually that was the origin where number 9 drawing technique comes in the first place as i always said every painting teach something new.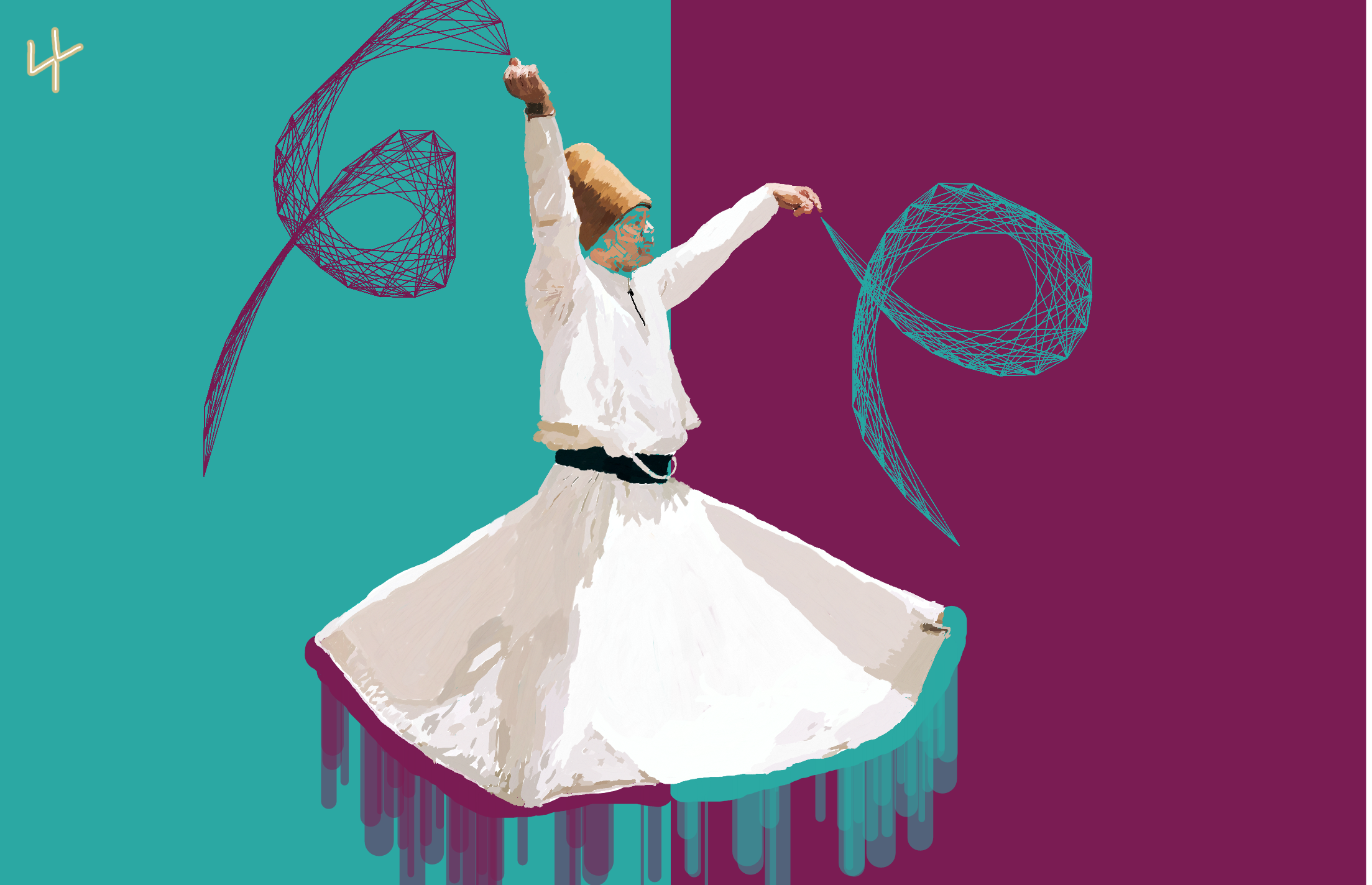 Number 9:
"Twilght Night"
CLICK HERE TO SAY THE PAINTING PROCCES
After finishing this one an idea jump my mind told me why not to turn this to a story it was actually the reason why i draw the second part called "The Queen of Twilight Island" and i think about a lot of projects in this series.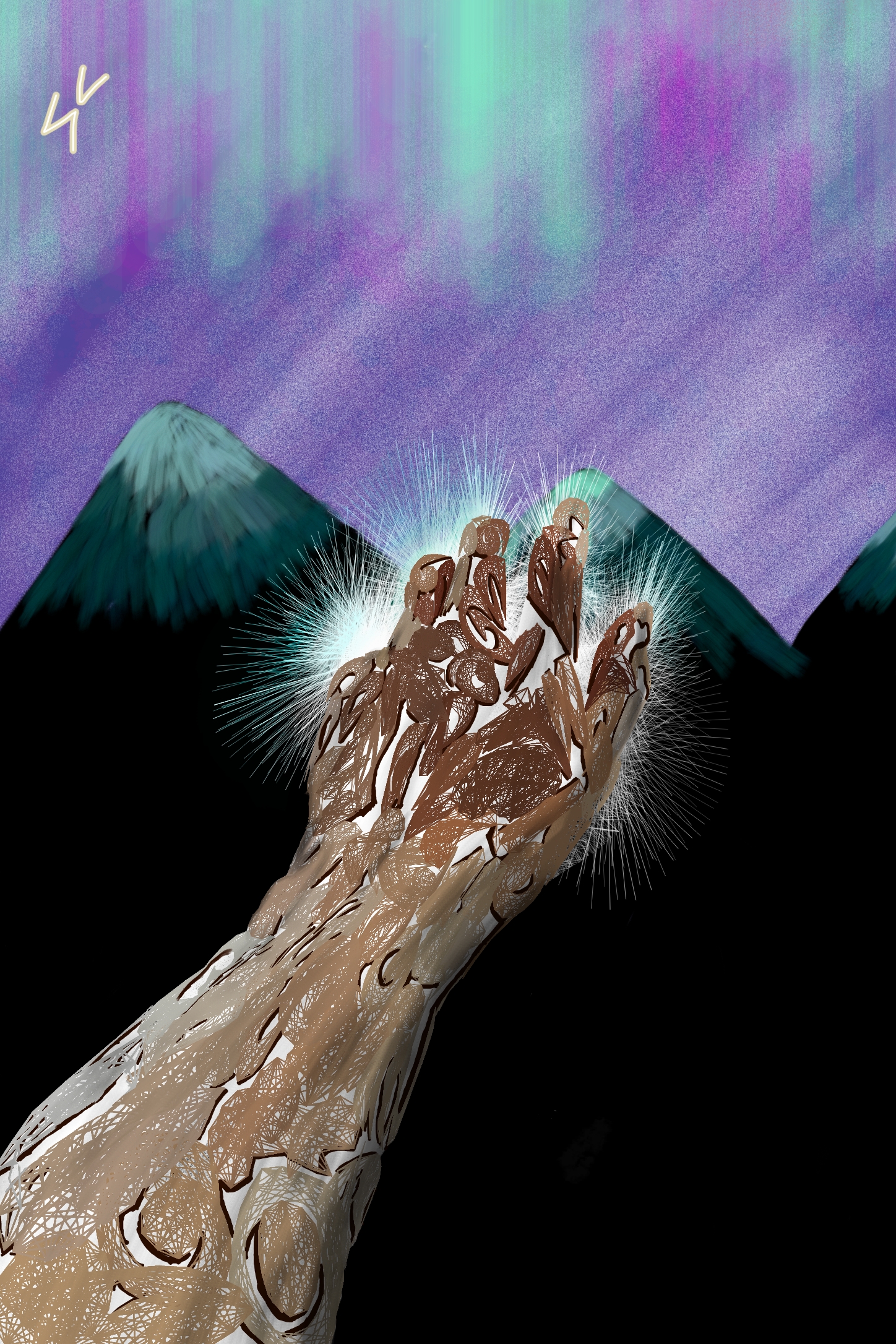 Number 10:
"Melting in darkness"
CLICK HERE TO SAY THE PAINTING PROCCES
The last artwork on the top 10 was this not less than the other all the top 10 paintings and even these not included artworks a great and every one of it made a change on my style by different way.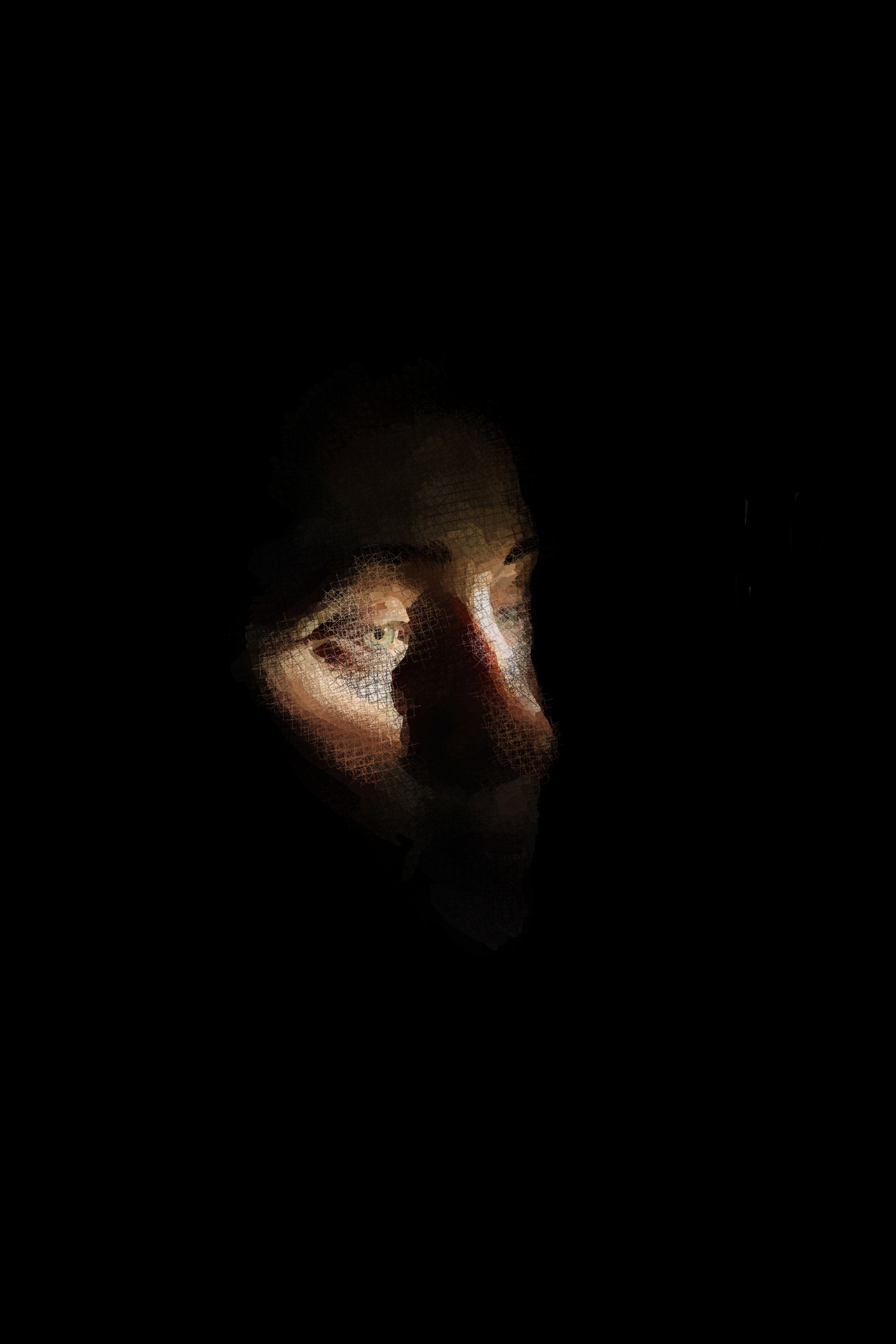 Tips:
For me in the digital painting there is three important thing to master it first thing working with layers don't paint the whole artwork on the same layer it will be hard for you fix it if you made a mistake layer makes your procces easier and soft you can add things and remove things in a easy way, second thing colours especially for those whom paint human portraits you have to master colours ranges each level affected the painting practice on colours layers. Last thing inspiration join art communities here on hive like #onchainart, #sketchbook #alienarthive... a lot of creative peopke like you out there will inspire you by their wonderful art works to create something magical of course.
@hiddenblade made a priceless post giving tips for newcomers to be successful on the chain and get more intercation YOU WILL FIND IT HERE.
That was all guys thanks a lot for the support you giving me i really appreciate it much love for you I Meow you guys.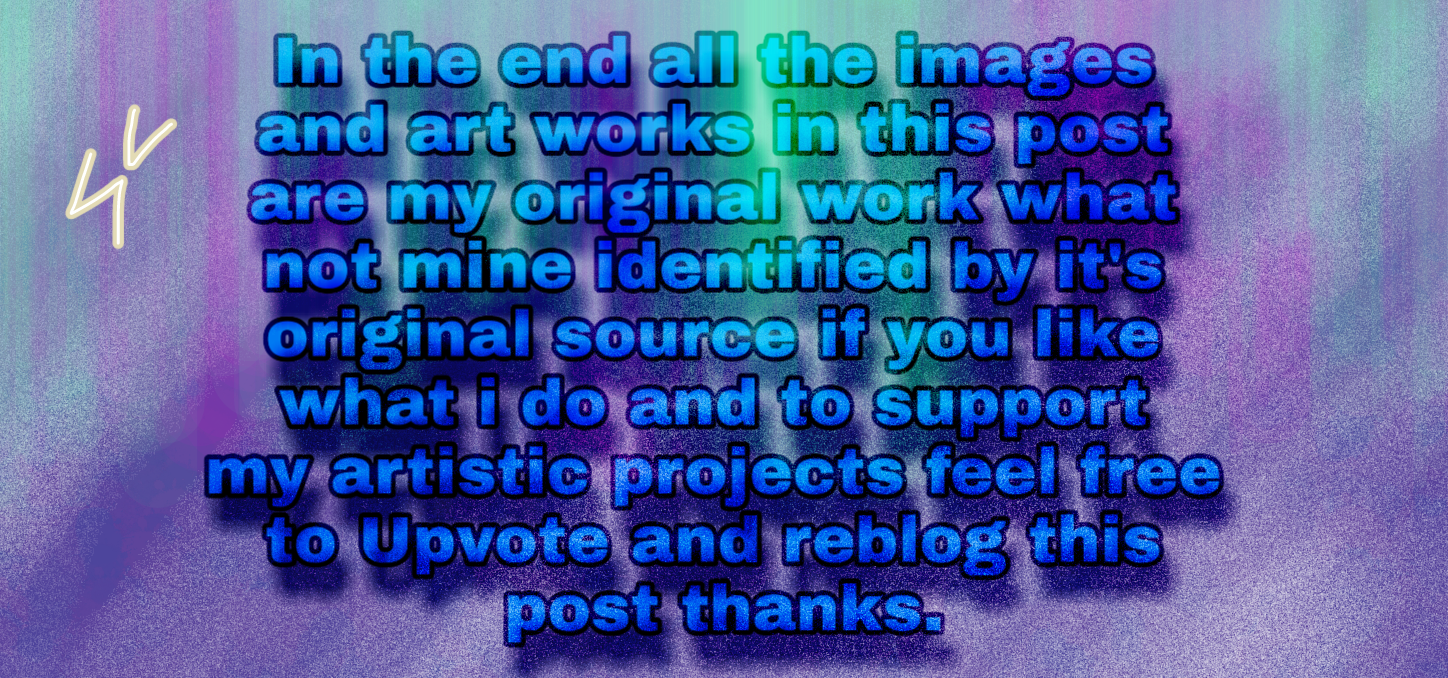 ---
---