I don't want to sound insensitive or something. I know there are people out there who got abandoned when they were young or even, don't know their mother, I also know there are those who lost theirs. I can only imagine how much pain you are in. I only pray that you do find the fortitude to bear the loss and also find someone who would try to fill that unfillable void. This is also a tribute to every amazing mother out there, we appreciate all that you do, also to ma'am
@jaynie
. I do pray for strength and fortitude for you to bear such great loss. The entire hive community sympathizes with you.
Mothers are a gem. A gift from nature to every one of us. I imagine how much sacrifice my mother has made for me in every aspect of my life and it makes me ponder such great love she has for me and all of my siblings. Is also amazing how much they do just to make everything okay. I use to look at mother hen and et really wowed. A mother hen protects her chicks so fiercely against any external force. If a little chick wanders off near my feet I get attacked with the beak of the mother hen. I just get amazed every time.
I got to take a couple of photos of her with my digital camera as she always said I never did. It was at the end of mass and I was with my two elder sisters with my niece and decided to take photos of the whole family.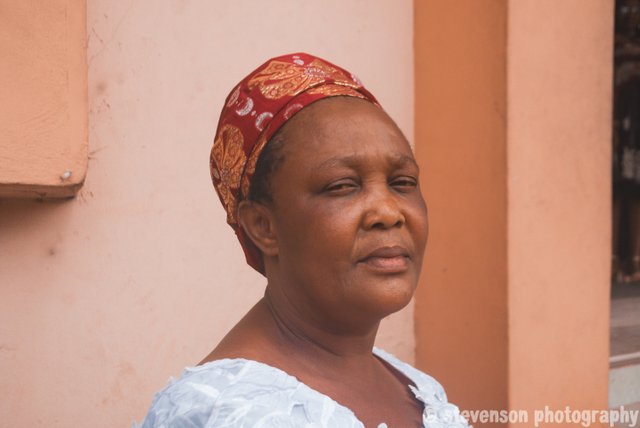 I got around and switched angles to get a better shot and I could only pull this one out. Turned out pretty decent right?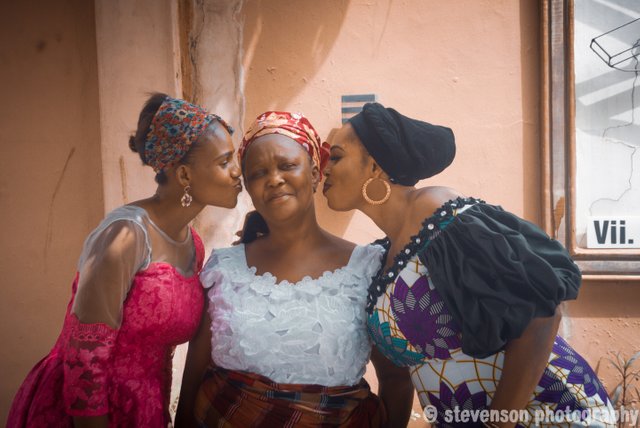 I was pretty excited with this shot. I got my sisters too in on the act and they figured they should give a kiss from both ends and trust she would smile. It was a memorable day
Today is her birthday and its a big day for me. I celebrate her every day for all she has done though but I always make every today of her years even happier for her. I took the photos above with my digital camera on a different day but thought I should share it today as it makes her birthday. The love of a mother never go sour.
Thank you so much for reading and celebrating with her, Hive on.