If I don't get it, I don't get it. It's fine.
I know only one of my friends got it, but anybody else. Maybe they are all lying 😂.
But anyway, corona money should go to the people in need... or business that really need help.
I don't know if this is true or not, but if it's true, they need to give that money back.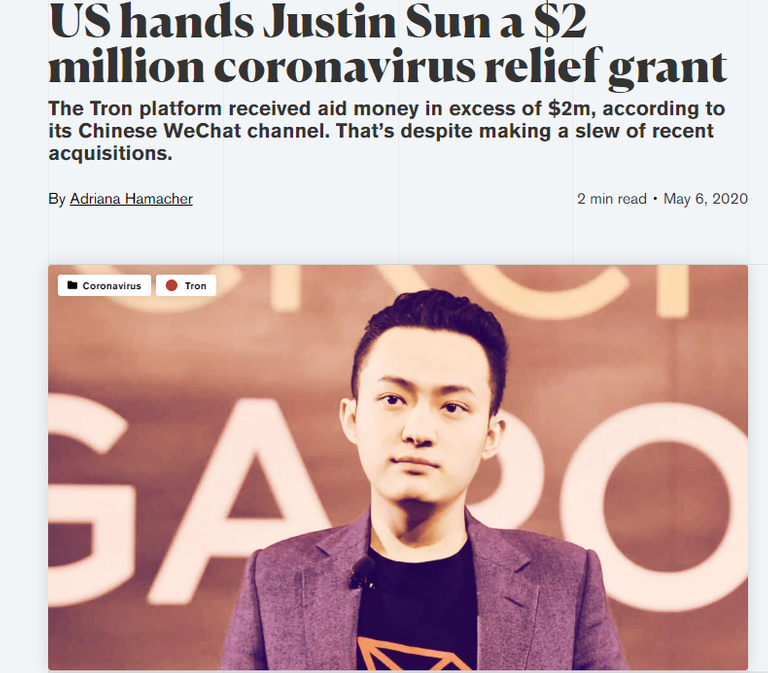 source
This guy spent $4-5 million just to have lunch with a old man. Why does he need money?


I think it will be easy to say "No" if they didn't get it?
However, when reached Wednesday, a spokesperson for Tron in the U.S. was more ambiguous, telling CoinDesk: "We are a private company and this being a financial matter, we are unable to comment. I am happy to share, however, that our first priority is to always follow laws/rules/regulations of the governing bodies wherein we build our worldwide community."
source
But then who approved this? Small Business Administration? US government?
I don't know exactly how it works but I am just 😨 hopefully my tax money wasn't used for that 💰

Get Rewarded For Browsing! Are you Brave?


Posted with Esteem

tomoyan.github.io