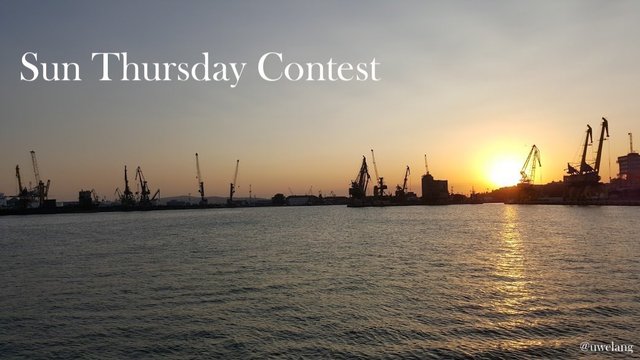 Sun Thursday arrived on Hive and will reward you!
Guys - SunThursday and BeachWednesday - my first photography initiatives created even before I joined Steem(it) will now start (at least SunThursday to start with) to reward creators for their submissions. Starting next week I will handle at least bi-weekly contests (depending on time this might be handled even weekly) with three weekly winners for Sun Thursday that will receive either Hive / HBD, upvotes or something similar "financially driven" - let me think about it and I will update you latest July 1.
Looking for community sponsors too!
How can I win?
Please create a post using the tag #SunThursday showing your own original photography or video work covering the sun or write about positivity which I link to the sun which enabled and maintains the possibility of life in general. The three best submissions will receive their prize token after 7(or 14) days. The decision is made by myself for now - considering suggestions.
The rules
The rules will be quite simple and can be layed out already
Post photography, video or written content covering the topic SUN
Use the tag #SunThursday as your first tag
Add link to your submission in the comments on THIS post
Consider to "vote&reblog" this post to spread the contest (not mandatory but it might help)
Submissions can be done within 7 days (starting July 1 with contest week #1 - exact time zone will be announced soon)
Only original (your own) content will qualify
Read below how this started on the previous chain:
Sunny Photography Challenge
As some of you might know I host my own little fun challenges and tags such SunThursday and DanceWeekend since a while. I think these little tags and micro-communities might be fun if many people use them related to positive vibes which can be Music, Art, Photography, Dance and more.
One of the challenges I hosted already on other platforms was SunThursday which I am starting also here. Feel free to use the tag and also post some great moments of Sunny moments across the world or post stories about Sun and positivity. I will try to post every Thursday to this topic.
Who is in for SunThursday?