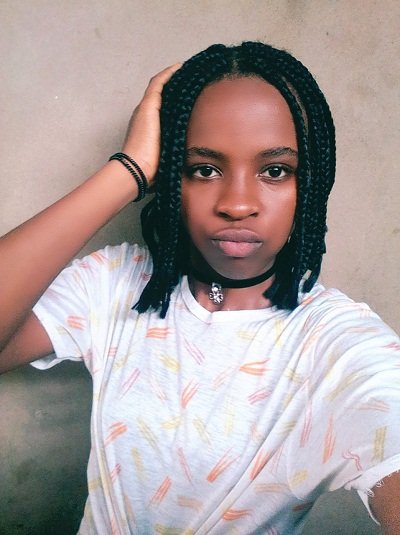 Hello Hivers!
A happy most beautiful weekend to all of you.
It's a lovely day.
I decided to share my tour to the saloon.
We had a family stylist, such that besides her we don't make her hair anywhere else.
The reason being that she is so good with what she does. She always gives us the best look.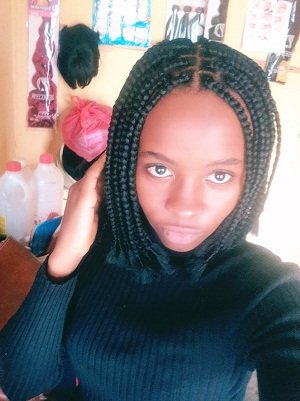 I miss our stylist. She relocated to a new environment, quite far from where we stay.
Now making new hair or braid is a bit difficult for us because we were so used to her.
But we will try to get used and attached to someone new for now, we are still adjusting.
Below is the hair she made for me some months ago before she relocated. I loved this hair very much and many did like the hair as well.
I took pictures of every process while making the hair and I decided to share it here today.
Check the processes and rate her work.
First Shot
This was the first capture I took when she started. I forget to take it from the very beginning; first-line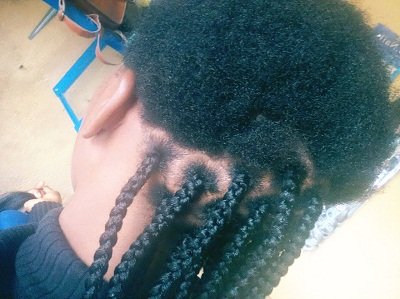 Second Shot
Here in this shot, she had advanced in the braiding so I took this process as well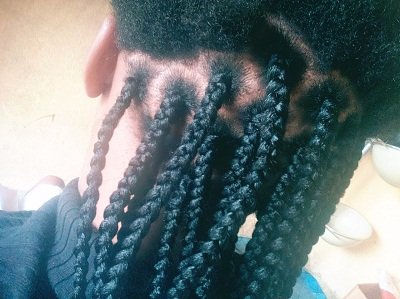 Third Shot
This process looks a bit similar to the first process but just that this shot came from a different angle and the sunray on the picture made it look better.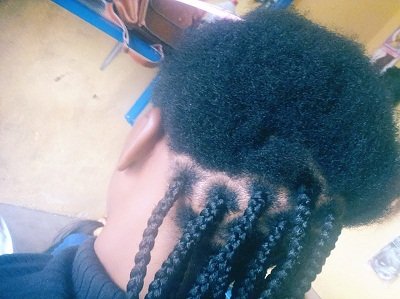 Fourth Shot
This was captured from the back, you can see this is a little darker, and it's fuller from this angle.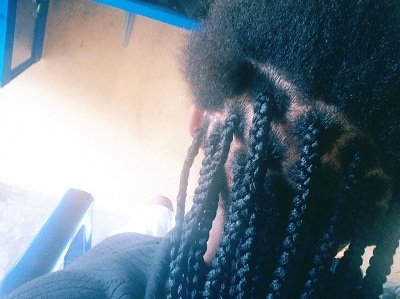 Fifth Shot
This is when she got to my middle head as you would often hear most stylists talk about middle hair or head lol.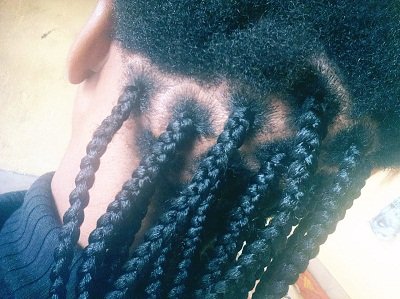 Sixth Shot
Here is the penultimate shot. As you can see here, she is almost done and yes my hair is very short because I just cut my full long hair and decided to carry low and start afresh. It was a bit difficult for her to grab the tip of my hair well but she did her best like a stylist lol and I am super proud of her.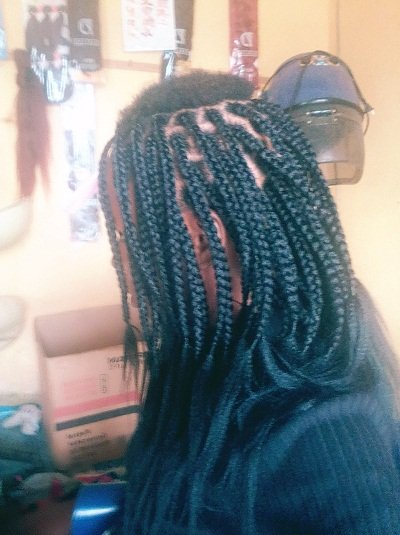 Seventh Shot
And Boom! the last shot. Now tell me isn't this hair just lovely? My stylist really did well and I can boast of it lol.
I liked the hair and so many admired and liked it too
Please rate her work with love. She did well, I am sure of it.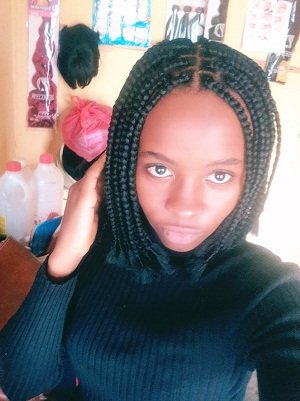 Oh before I forget, this braiding was done using attachment (black color)
I hope you took your time going through the processes and you liked what you saw.
Thank you for visiting my blog today.
Have a lovely weekend!
I remain @zellypearl