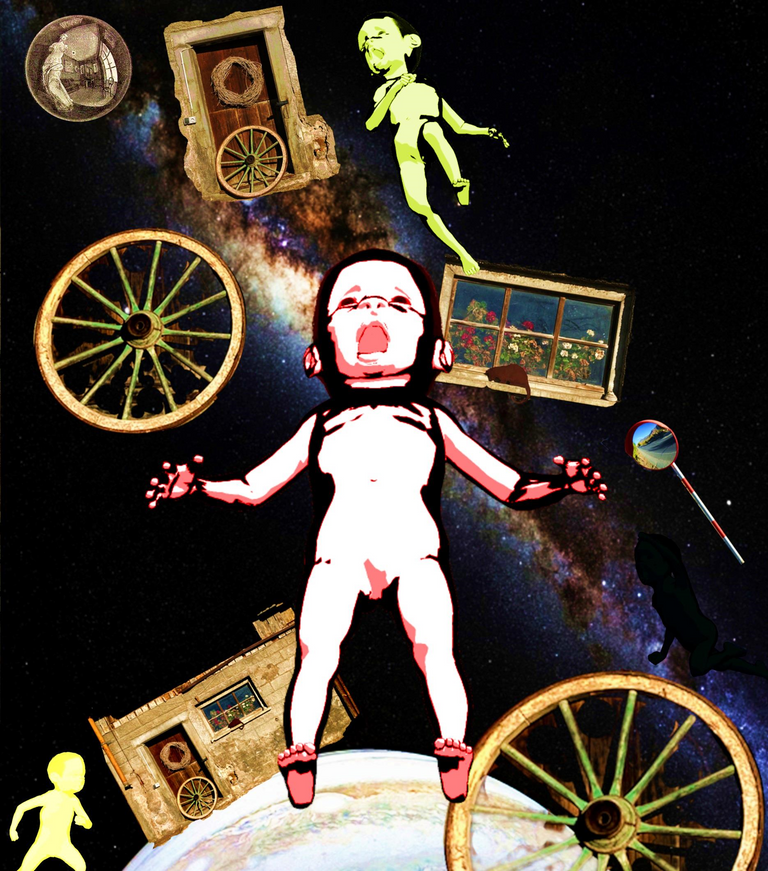 We have reached round 67 of Let'sMake a Collage(rules there), and I don't know what exactly my collage means this week. Although it has some elements that might make it seem sinister, it also has to do with life and its mysterious persistence.
The meaning lies, perhaps in my dreams, and in some opaque space of my thoughts.
I started from this photo by @shaka, below I comment on it: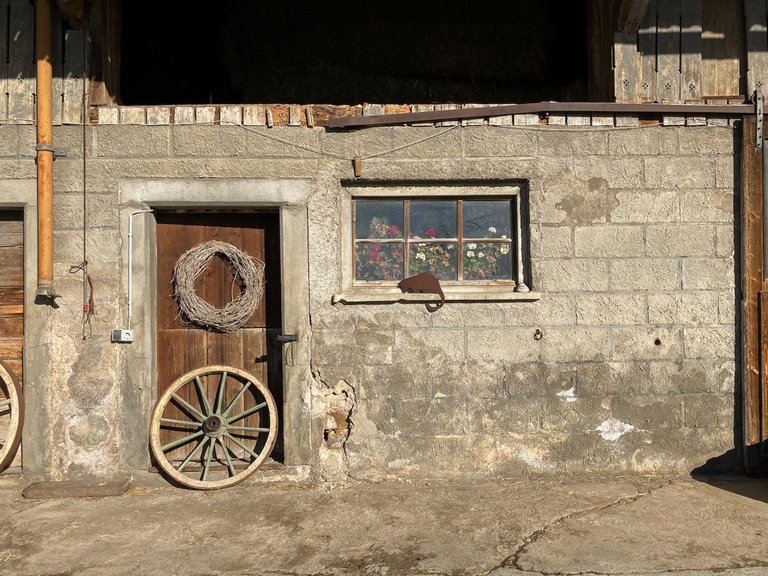 The wheel
When I stopped to examine @shaka's photograph, it seemed to me that it built a very intense, strange and a bit sinister atmosphere, and yet beautiful. Something very similar to the feeling I get from some fairy tales.
The wheel was a significant element in that impression, along with the imprisoned flowers behind the window glass.
I took the wheel. The wheel spun and out came the story I tell with the images.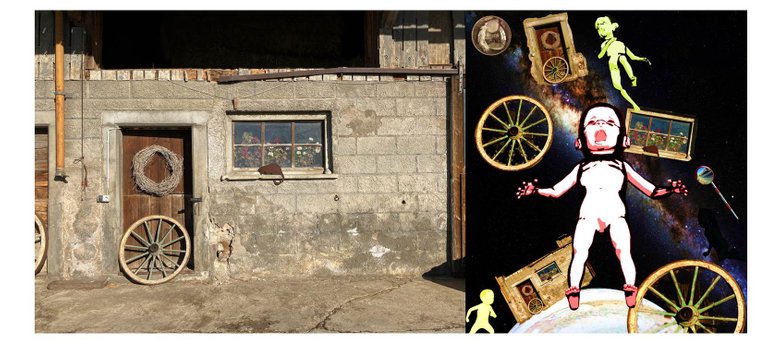 The wheel is a good metaphor for time, for the life-death cycle and, graphically, it is the opposite of the square. There is a paradoxical image that I love: the squaring of the circle. Impossible to imagine. I like it because it is a humbling lesson on the power of imagination: we can conceive of many things, but our mind cannot represent everything. How did I come to this comment? Another mystery out of @shaka's house.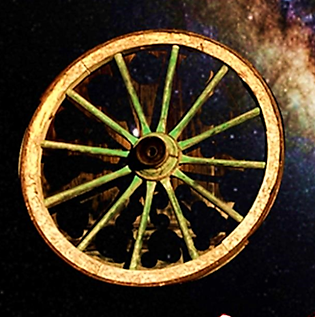 Making babies
My collage this week has very few elements. I didn't feel I needed many, as the house symbol and the wheel deserve their prominence.
The vertigo was completed with the babies. I made them with the program that the wonderful @quantumg discovered for me (I hope to see it this week, by the way): Make Human. I had a lot of fun making people and paper dolls for my goddaughter.
That's all I can tell you at this time. My collage is not exactly pretty or as colorful as the ones I usually present, but I hope the composition has some strength and grace.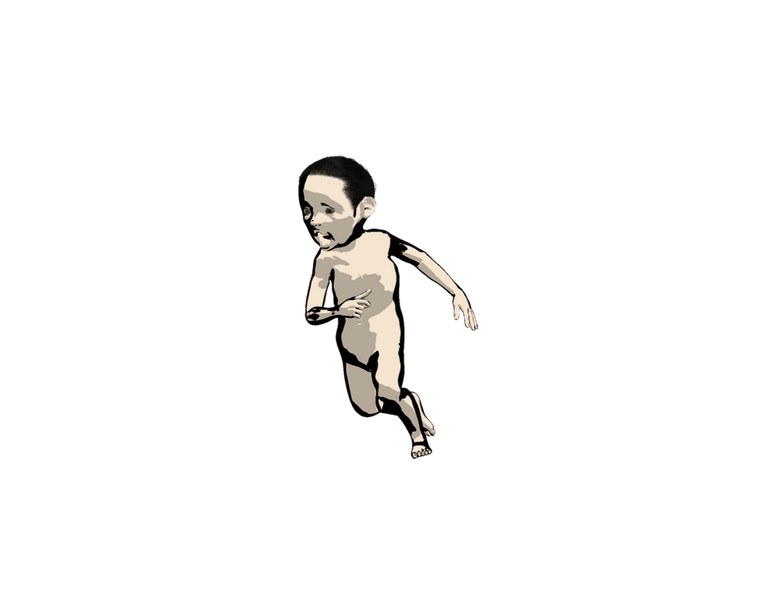 Gracias por la compañía. Bienvenidos Siempre.