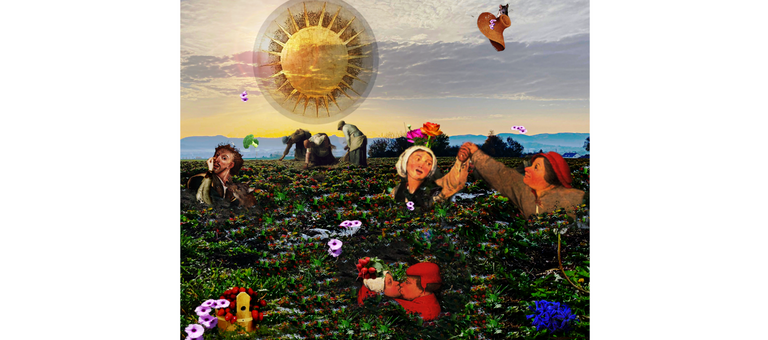 Queridos amigos, como todas las semanas, y esta es la semana 65 (vea la convocatoria aquí),el increíble @shaka, nos proporcionó una fotografía y de allí partí para hacer mi collage. Esta es la fotografía de @Shaka: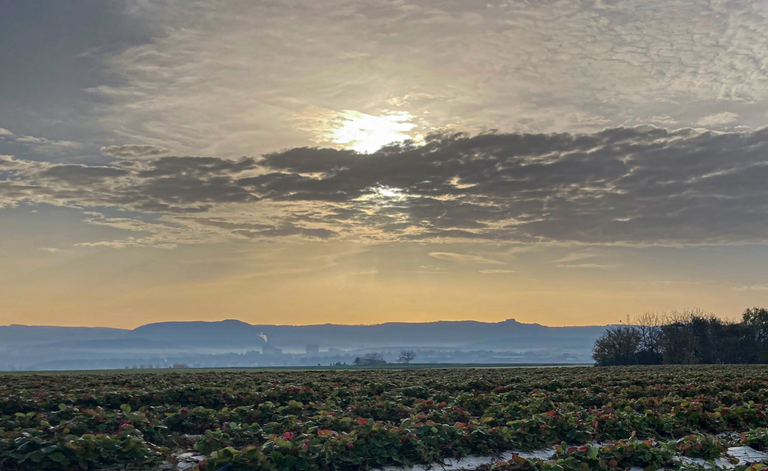 Ha sido un largo camino cuando menos tiempo tenía.
Al pricipio creí que podría trabajar con transparencias. Me di cuenta de que me faltan muchos recursos técnicos para lograr las ideas que tenía.
Luego creí que lograr un collage con un efecto de abigrarramiento inspirado en Pieter Brueghel (1525-1569) resolvería mi trabajo. En efecto, hice una version que no me gustó, pues me pareció que no se entendía, aunque me hubiera gustado conservar algunos rosotros a los que hice sonreír y luego quité.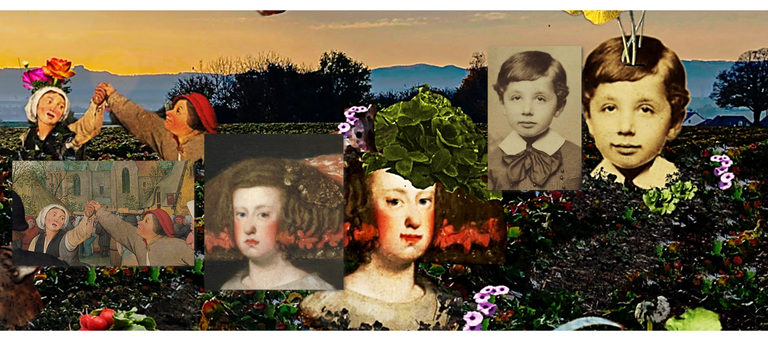 Luego de mucho reorganizar y. sobre todo, quitar, llegué a una versión decente. No lo niego, me divertí enormemente en el proceso y, desde luego, aprendí de mis muchas limitaciones.
Si tuviera más tiempo que liberar de mi ritmo loco de trabajo actual, lo haría otra vez.
Ua cosa muy interesante ocurrió durante este proceso: me dí cuenta de que mi concepto se iba aclarando y que lo que tenía era una especie de representación del ciclo de la vida. El nacimiento de los frutos y la cosecha avanazando desde el horizonte lejano.
Aún así, quedó un sombrero sin explicación. Pero supongo que todo forma parte de los misteriosos procesos de creación ( y de la vida.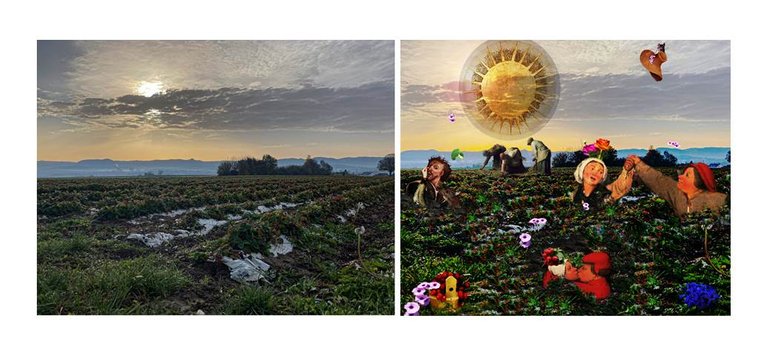 Lista de imágenes usadas:
Cesta de tomates
https://pxhere.com/es/photo/1181549
Ratón
https://pxhere.com/es/photo/696644
Bailarines y amantes. En: The Peasant Dance, de Bruegel (¡Maravilloso!)
https://upload.wikimedia.org/wikipedia/commons/b/b5/Pieter_Bruegel_the_Elder_-The_Peasant_Dance-_WGA3499.jpg
Flores dela bailarina
https://www.publicdomainpictures.net/es/view-image.php?image=248409&picture=dos-flores-artisticas
Rábanos de la amante
https://pxhere.com/es/photo/878795
Las espigadoras, de Francois Millet (¡Belleza!)
https://es.wikipedia.org/wiki/Las_espigadoras#/media/Archivo:Jean-Fran%C3%A7ois_Millet_-Gleaners-_Google_Art_Project_2.jpg
Pastor y perro. The good shepherd, de Pieter Brueghel el Joven (¡Impresionante!)
https://commons.wikimedia.org/wiki/File:The_Good_Shepherd_(1616)_by_Pieter_Brueghel_the_Younger.jpg
Sol (¡Hermoso!)
https://commons.wikimedia.org/wiki/File:Antunez,Nemesio-Sol-20171204_fRF02.jpg
Flores azules
https://pxhere.com/es/photo/621377


Detalle de la fotografía de @shaka
Gracias por la compañía. Bienvenidos siempre.
No olviden considerar donar un poco de HP a LMAC. Están haciendo un trabajo formidable.