In response to the @project.hope contest talked about in @awah post https://peakd.com/hive-175254/@awah/project-hope-community-contest-for-all-hive-users you can check it out.
.
BACKGROUND INFORMATION.
Nelson Mandela was born on the 18th of July 1918 in the village of Mvezo in south Africa. He studied Law at the university of Witwatersrand in Johannesburg.
LEADERSHIP CREDENTIALS.
Nelson Mandela have always been a global leader. In the world, leaders are to inspire others but in the world where they fail to do so, Nelson Mandela stand out as a one global and different leader even till date.
He was special, He was chosen, He was loved among and he made people to feel their shared human dignity which has been deprived of them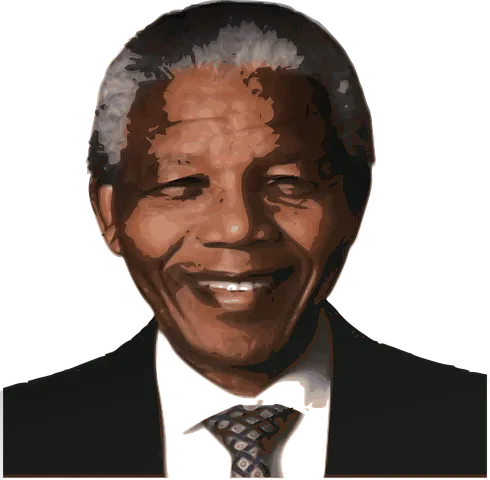 Image source
showcasing his leadership attribute which help him to become from prisoner to president.
He is the first black president of the South Africa country in which the people of south are well delighted of.
He always fight for the universal human dignity and was not afraid of doing so even though it might lead him to the prison. He stood body and courageously.
WHY NELSON MANDELA IS GREAT.
A lot of attributes in him which make him to be great. A lot of factors surrounding him which made him to be great. A lot of persecution which want to deprived him from greatness but above all he over came.
ATTRIBUTES THAT MAKE NELSON MANDELA A GREAT LEADER.
(1). HE FIGHT FOR JUSTICE.
He fight for justice wherever he is not minding what and where he may lead him to. He does not matter where it may lead him to but he believed with all his mind and all his soul that justice should always prevail no matter what. The strength and courageous of standing for justice even when injustice surrounding him point out and describe him as a great leader.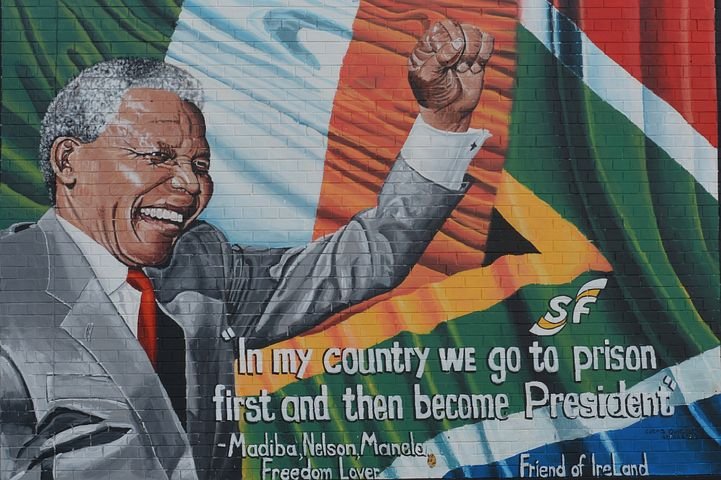 Image source
He believed Justice should prevail over cheating. He believed corruption should not be given a room to breed around the world.
(2) HE FIGHT FOR THE RIGHT OF PEOPLE.
He help the people to rediscovered their lost dignity and made them strong and believe in themselves.
Where other leaders around the world did not respect the right of their citizens, He stand out among them and made the difference even though and when it seems it is difficult to make the difference.
(3). HE FIGHT AGAINST CORRUPTION.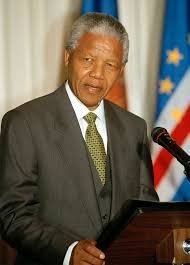 Image source
He stand against corruption and fight against corruption even though it lead him to sufferings and trials. Even though he lead him to the prison but he never stop fighting against corruption till his last breathe. He sees corruption as something that should not be tolerated and he stand against corruption even till his last breath.
HOW NELSON MANDELA INSPIRED ME PERSONALLY.
He has inspired me a lot in several ways. His ability to stand for the truth. His ability to stand by the people, to protect the people and to protect the dignity of the people has inspired me a lot.
His love for justice has been a source of inspiration for me. To realised someone can stand against corruption as Nelson did has been an inspiration to me.
His attribute, his actions, his decisions, his quotes, his boldness and belief have all been a source of inspiration to me.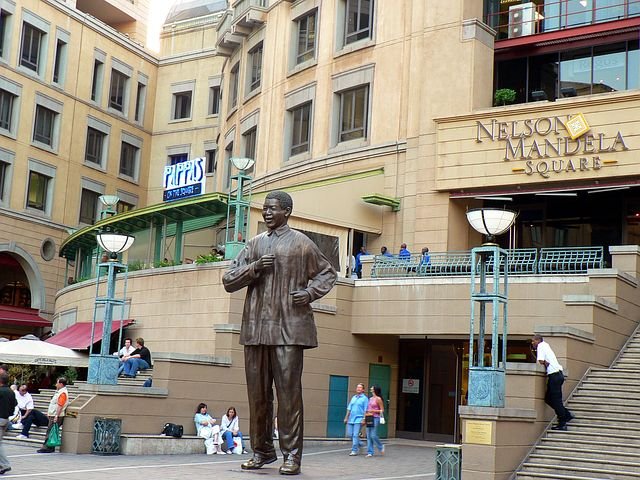 Image source
He is courageous, bold, lover of truth and justice, defender of peoples riht
Nelson Mandela is a global icon and leader worth emulating
I will have love to write more about him but the rule of the contest says must not be more than 600 words.