Dear readers, motivation can have many connotations for some researchers such as Utria (2007), it is a fact of human experience, that is, a mental phenomenon that determines the course of behavior, while for other specialists it could be the desire to achieve a goal or an objective that is planned either in the short, medium or long term.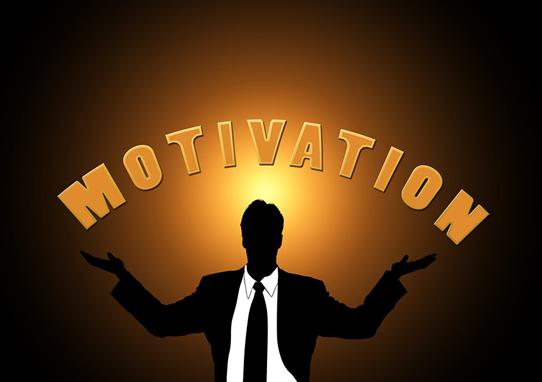 Public domain image Motivation
In this sense, from my perspective, being motivated is of utmost importance, since, we have a good energy and enthusiasm at the time of performing any planned activity, which makes things easier and allows us to be more focused on what we want to achieve.
On the other hand, staying motivated is something intrinsic in each person, although sometimes it is difficult, because in daily life you will encounter many types of people who will give you negative opinions, it is worth mentioning that it depends on us to stay positive to any comment, you can not let affect our mood or the desire to move forward and meet the objectives that each one plans at a certain time.
Something that should always be clear, is that every goal or dream needs perseverance, discipline and dedication and in case the objectives can not be met in the time you plan due to any problem or inconvenience, the secret is not to get discouraged and keep fighting until you achieve everything you have proposed or planned at the time, which is why it is essential to have a good attitude and surround yourself with people who collaborate with good vibes and help you not to decay despite the adversities and ultimately enjoy your successes with you.
Dear readers, motivation as mentioned above is an intrinsic state of each person always maintaining a positive and persistent behavior to meet the goals or purposes determined; therefore, it is important to say that everyone should feel motivated because in this way will focus on achieving all your goals and purposes, and a fundamental tool to achieve it, is the good mood without giving up until you achieve your dreams and goals.
Utria, O. (2007). The importance of the concept of motivation. Rev. Digital de Psicología, Bogotá: Fundación Universitaria Konrad Lorenz,
.