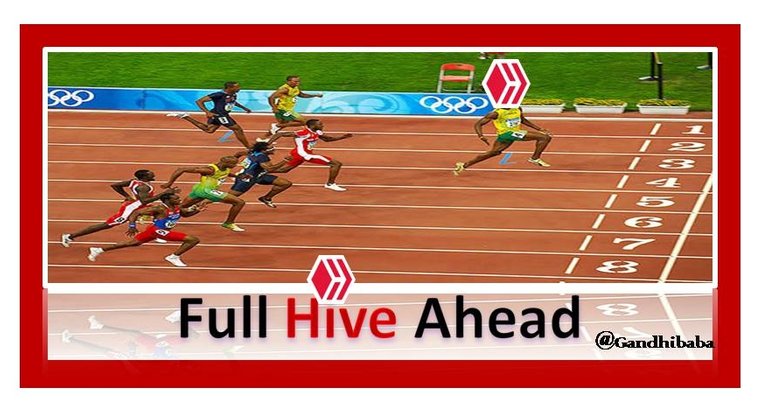 In the days of Steem, there was only one mantra -- write quality posts. Atleast that was what I was told too when I joined. Sadly, even now on Hive not much has really changed about the emphasis on writing quality posts.
There is nothing wrong with writing quality posts, absolutely nothing wrong. Quality posts bring more value to the Hive blockchain, no doubt. Nevertheless, Hive cannot scale, as I perceive it, if the emphasis remains on writing quality posts. It didn't really work on Steem, couldn't scale Steem. And I don't see it scaling Hive.
The thing about emphasizing quality posts is that we've automatically made what should be a social media platform to become a workshop or an oven that becomes too hot for people. We tend to see people writing and writing when prices are up and then vanish again when prices are down. We tend to see the curse of diminishing returns at work. People come with a fire and passion that quences even before it ignites.
Contrarily, I think that if Hive will ever stand a chance of scaling, onboarding the masses, then this place must go beyond writing quality posts. It has to also become a place where people can post selfies, memes, pets, videos, songs, madness, etc and legitimately earn as much as others without the fear of being down downvoted or dismissed as low efforts posts. Only originality matters, the rest is subjective.
In 2014, technology giant Cisco valued the Internet to be worth over $14T. That was six years ago and we can rightly say that the value of the Internet must have significantly risen today. The shocking thing about the Internet is that it is valuable not only because of the high quality information it contains, but because of the population of people using it.
Interestingly, majority of Internet users around the world do not come online to learn or read something new. The list of the most searched words on Google are a testament to these claims. So, we have more people coming to share their interesting moments or catching up with the trends.
Therefore, to reasonably scale Hive, we must not forget that we also need those posting all kinds of original stuffs on the Hive blockchain. In the end, the number of quality posts on the Hive blockchain will count less, far below the number of those actually using the Hive blockchain.