This past week, I wrote three posts about SMTs. Here are the links:
Each successive post is meant to continue the conversation from the one that preceded.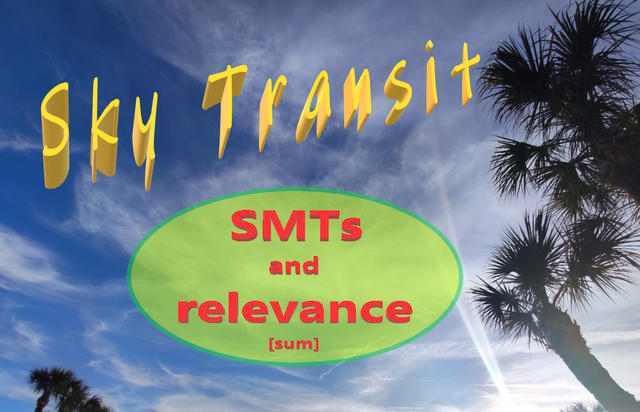 This post (SKY TRANSIT: SMTs and relevance [sum]) is merely meant to mirror the conversation on Steemit. Thus, only the premise is posted. For more details about how I came to this line of thoght, visit MyLittleBook: let's talk SMTs and content relevancy
Online content is disorganized to say the least. In fact, I have read business leader's comments that discuss how we are only tapping 1% of the available information out their. We need SMTs to help make use of this information.
Identify > Define > Program > Reward > Track
Content relevancy can begin by identifying it as a digital asset and then defining the best parameter for what makes it special.
Programming would naturally follow, and until the crypto market matures, it would make sense that smart contracts remain adaptable.
Rewards are why the majority of people have gravitated toward crypto.
However, developers know that tracking and validation are among the most powerful tools that blockchain has over traditional systems.

Help Me Continue the Conversation: Where am I Wrong?

and said to him, "Do you hear what these are saying?" Jesus said to them, "Yes; have you never read,
'Out of the mouths of infants and nursing babies
you have prepared praise for yourself'?"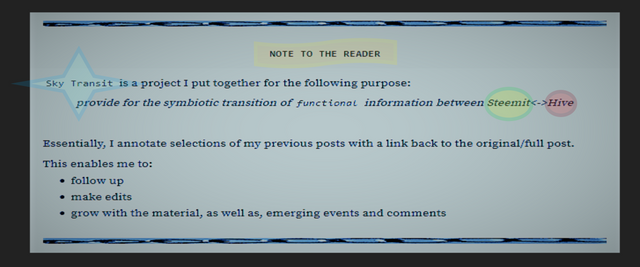 Let me know if I am missing anything. Appreciate it.
visit the full/original post here
#ProjectHOPE

Spread the word and create exciting opportunities.
For more information about @project.hope, fly over to the main site here and view content by other #PH authors.