FOMO Fear Of Missing Out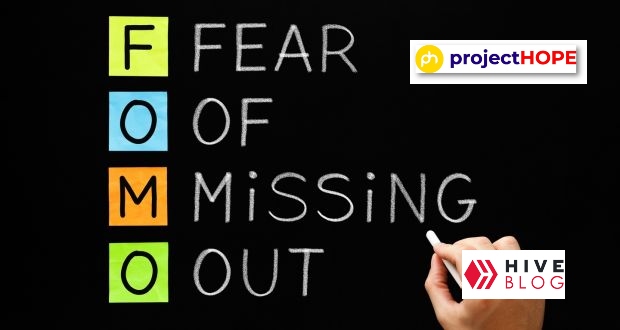 FOMO is the acronym for Fear Of Missing Out, it is a somewhat new concept, related to the fear of missing something and although it is related to various activities, it is mainly linked to social networks. It is a type of anxiety that arises as a result of the popularity of smartphones and social networks because it generates an insatiable need to know what is happening in the world.
---
The FOMO in the crypto world acts more like the feeling of having lost the investment opportunity, it is something dangerous since it can drive you to invest your money in an uncontrolled way assuming much greater risks than you should, this happens when a cryptocurrency is at rise and we do not know if it is too late to invest, when in doubt it is usually not done and as the currency continues to rise, it can give us FOMO.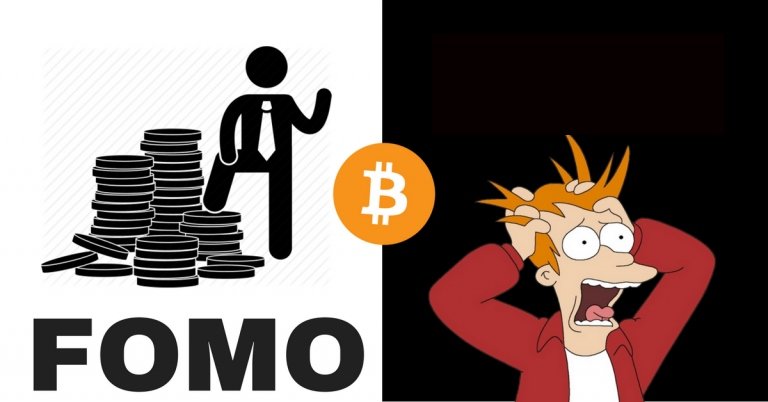 Recent studies indicate that half of the people on social networks suffer FOMO at a slight level, personally I feel FOMO I really feel that I am missing something, I do not feel integrated in the BTC party, I remember when the BTC was at 25 thousand dollars and he fall at 8 thousand dollars I knew it was my time to invest and I did not, I was not able to sell an asset and buy some satoshis and now I feel an uncontrolled need to enter the BTC party, but the price is too high to do that , better control myself, I think that anyway the BTC will reach 100,000 dollars maybe more and that gives a 2X profit at the current rate, so better i invest in some altcoin that has more probability of profit, because I really feel that with the BTC i lost my opportunity.
Thank's for read
---
---


---
---