Whatsaap change privacy policies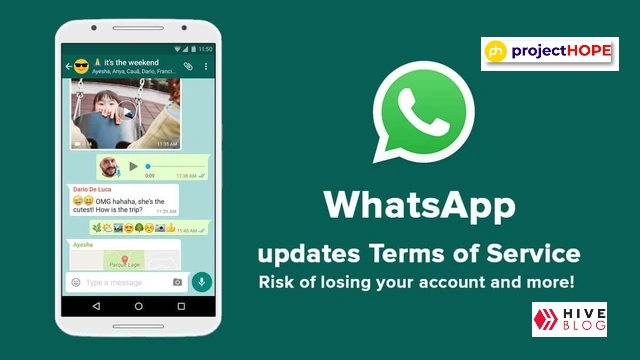 When you open WhatsApp you get a screen for you to accept the new terms and conditions, at the moment it is not mandatory to accept them, but as of February 8 you will not be able to use it if you do not accept the terms, so we must know about these new interesting changes that happen in This platform, although the screen to accept only has 3 updates, the issue is deeper than it seems.
Basically will happen with this change is that it will now be mandatory to share your WhatsApp data with Facebook, but we must not confuse your data with your chats, the chats will continue to be encrypted which means that no one except the sender and receiver of the message will have access to it, or at least that's what they say from the company.
---
In theory they will not offer you advertisements regarding your conversations, but they will create profiles with all the additional information that they will now have, in addition it will also allow some WhatsApp conversations to be managed from the Facebook profile, the idea is to integrate the two platforms for the user's convenience but more so that the advertising of companies and services is more effective. something in the style of Instagram that merge your chat with Messenger.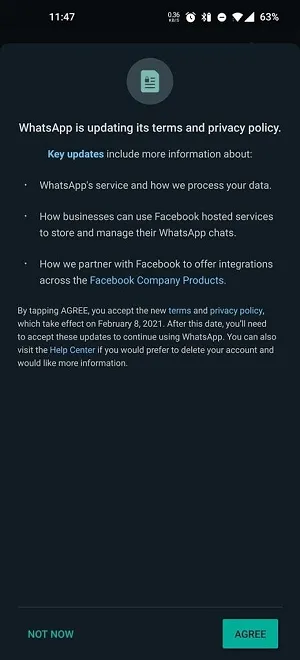 source
They will also monitor WhatsApp payments to know how much and to whom you paid and with that information create a better profile, these real people who want to sell us products are some giants of social networks and advertising now I understand why they have suffered so many antitrust lawsuits in recent months .
Thank's for read
---
---


---
---