Ecency Desktop App Big Improvements 🤩
I have been using @ecency for a long time since it was esteem. I think ecency is better than https://hive.blog but I kind of stoped using @ecency for posting because of missing features.
But they recently released a big update for desktop app and it looks great!
Personal and community post
I always thought personal/community was confusing and implementation design was not very good because you have to know the community tag and use it first in the tag section when you post it.
And then if I want to switch it back to personal blog and I have change the tag back and forth, and stuff like that is too much work.
This latest version of ecency solved this issue for me.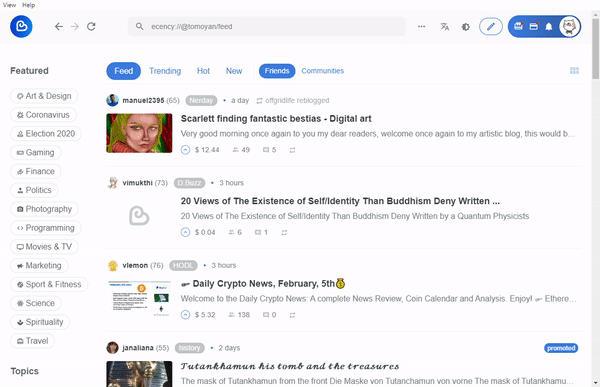 I just need to click on what I want to post to and it is very easy to change back and forth.
Another big improvement is beneficially setting.
This feature was never available before so I had to make a post in ecency app and then copy paste into hive.blog and do the advance setting.
Now I can actually set beneficiaries inside the app like this 👇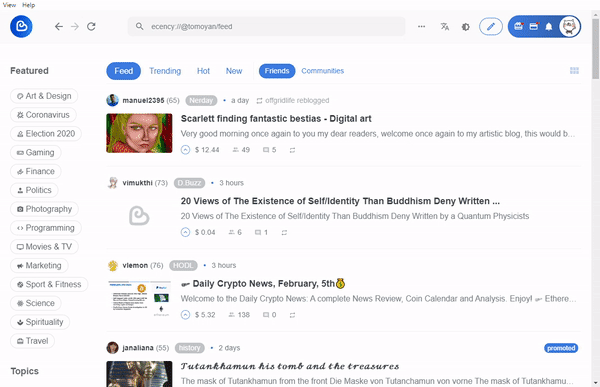 It is a little stricky though because you add beneficiaries AND click on the "+" button. If you don't do that and just click Done, beneficiaries won't be set.
So that is the only confusing thing for but overall, I really like this latest version!
If you are interested, you can download the latest version here.
https://github.com/ecency/ecency-vision/releases
Highly recommended 👍



---
---