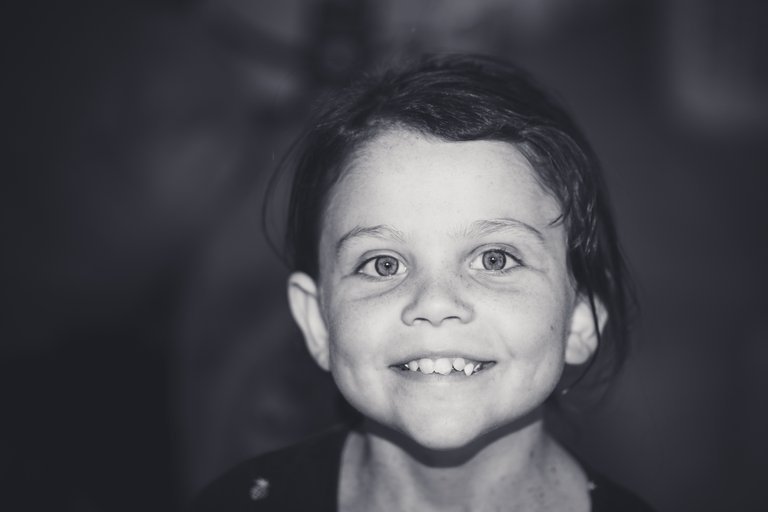 Photo taken by me @derangedvisions
She is growing like a weed

This little cutie is our friend's daughter. I have known her since she was just a little baby and she has been a bundle of energy since she was little. She is one of ten kids (yes ten kids!) in her family and she has had her own personality the whole time.
Every time I go over to their house, she always is excited to see me and gives me a big hug. I took this photo during the newborn photo shoot while I was waiting for her baby sister to calm down. She was so excited to show me her baby sister and to try and help during the photo shoot.
This photo is my entry in Portrait Photography Contest Week 7 hosted by @jasonrussell. If you like taking pictures of people, make sure to check out this awesome contest and submit your photos.