This is my entry for the Secrets of Organ Playing Contest, Week 134. I play the first movement of Johann Sebastian Bach's third Triosonate in d minor.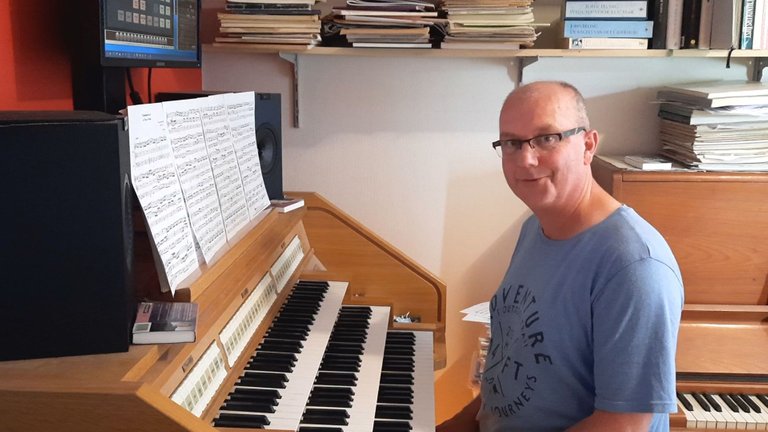 After the hard work I needed to put in to be able to play the third movement of Bach's second Triosonate, it was a bit of a surprise that this movement only took a few days. Even Bach's famously difficult triosonatas contain movements that are a bit less difficult than most of them. Or perhaps all the practising I've been doing to play some of these triosonatas makes the remaining ones more easy to play? Would be nice if that were the case.
Still, my performance is far from perfect. It's just that I don't have time to practise it some more. Early Saturday morning we leave for the holidays and I need the rest of the time to pack and do all the things that need to be done before going on a journey. Like last week's entry for the contest my goal was to sit and just play it once. Well, really messed up that one, so it's actually the second recording. And had there been more time, I would have done it a third time.
I'll be away for three weeks. And then I'll continue my struggle to learn all 6 Triosonates (I am sort of half way, though I'll have to relearn to third part of both the frist and fifth triosonata)
The recording was done with the Hauptwerk software and the sampleset, made by Sonus Paradisi, of the Schnittger organ in the St. Martini-kerk, Groningen (https://www.sonusparadisi.cz/en/organs/netherlands/groningen-st-martini.html).