I'll be short as was the run tonight. Many things to do on this Saturday. No time to run a run. It came last on the daily menu. Good four kilometers down to the river Sava and back. That was it.
The cover photo has nothing to do with the run. I noticed this interesting detail while at the gathering in the local skate club. Cool, ain't it.
The map and data.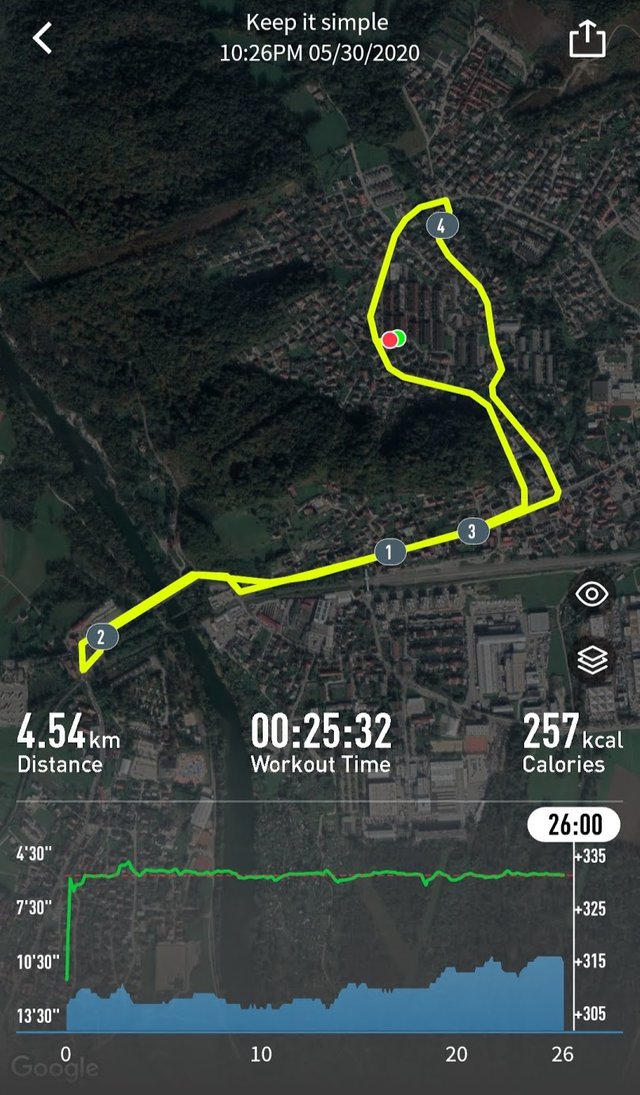 May has almost turned inoto June. How time flies. I am nine reports short of a full deck this month. I will try to make this up tomorrow. It will be another long day.
---
All the physical activity data that I display in my @exhaust and @actifit reports is gathered with the help of Coros Pace sports watch and displayed with Coros app.


---


Join Actifit program, stay fit and earn crypto - STEEM, AFIT, AFITX, PAL, SPORTS, ...
Vote for Actifit as a Witness
Official Actifit links: Discord | Website | Android app | iOS app | FAQs | Text Tutorial
Disclaimer:
I am a long-time Actifit user and ambassador for the program. Please, ask me anything about it.


Better and better
---
Check out some detailed info at my EXHAUST page
Join me in testing out EXHAUST!