Or better said, hills and flats since the flat part was last.
Tuesday, May the 12th in the evening. I didn't have any special plan on what run should I do. I even wore flat running shoes. Somehow I ended running up the hill to the right ridge of Magpie's Valley. When I came up I turned right which I rarely do. The forest path led me to the southeast..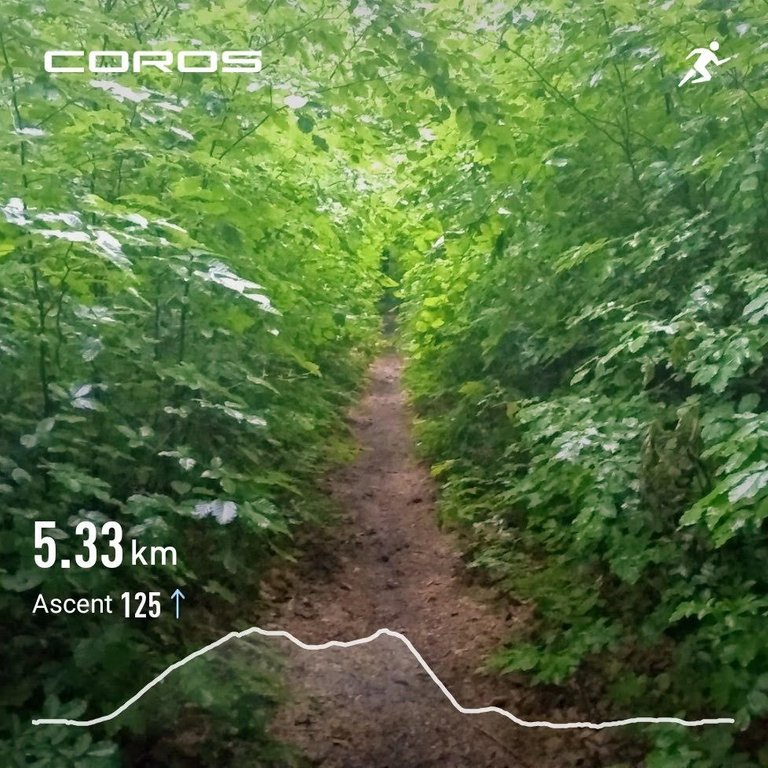 The view across Črnuče and towards Ljubljana at the point where I turned right.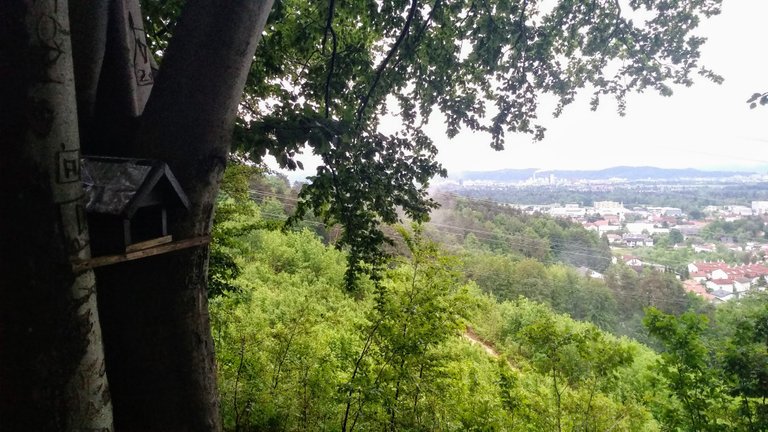 SO I had a bit of everything - forest trails and asphalt roads. Surprisingly, Salming Miles Lite shoes performed extremely well in the forest. They are light and responsive. Running with them is a pure joy. When the trails are not too muddy and wet you can use them for forest runs without issues.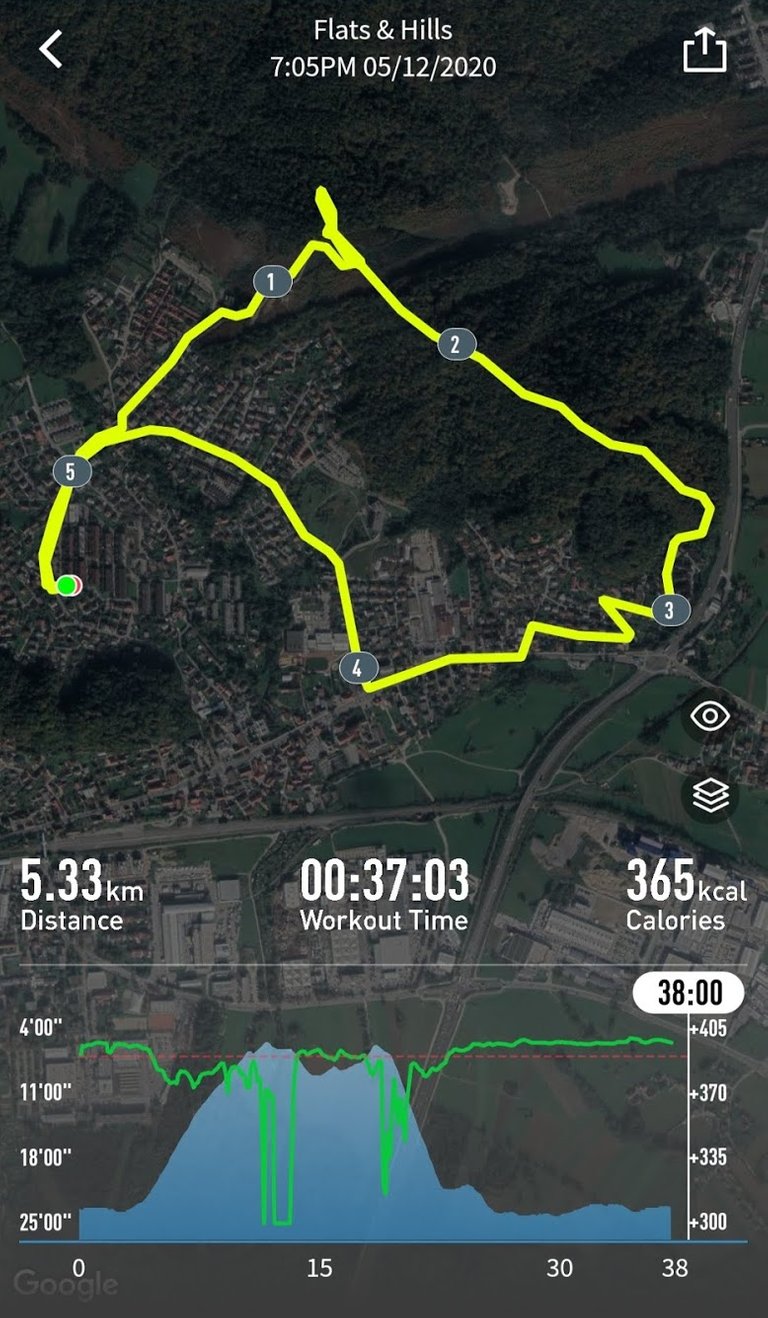 Two down, seven to go.
---
All the physical activity data that I display in my @exhaust and @actifit reports is gathered with the help of Coros Pace sports watch and displayed with Coros app.


---


Join Actifit program, stay fit and earn crypto - STEEM, AFIT, AFITX, PAL, SPORTS, ...
Vote for Actifit as a Witness
Official Actifit links: Discord | Website | Android app | iOS app | FAQs | Text Tutorial
Disclaimer:
I am a long-time Actifit user and ambassador for the program. Please, ask me anything about it.


Better and better
---
Check out some detailed info at my EXHAUST page
Join me in testing out EXHAUST!