I saved by far the best run in May for last.
May the 9th - Victory Day - Triplets Run
25 kilometers of fun, laugh, greeting people, running, walking, talking with friends, even drinking beer and buying cherries.
The whole morning was pure joy.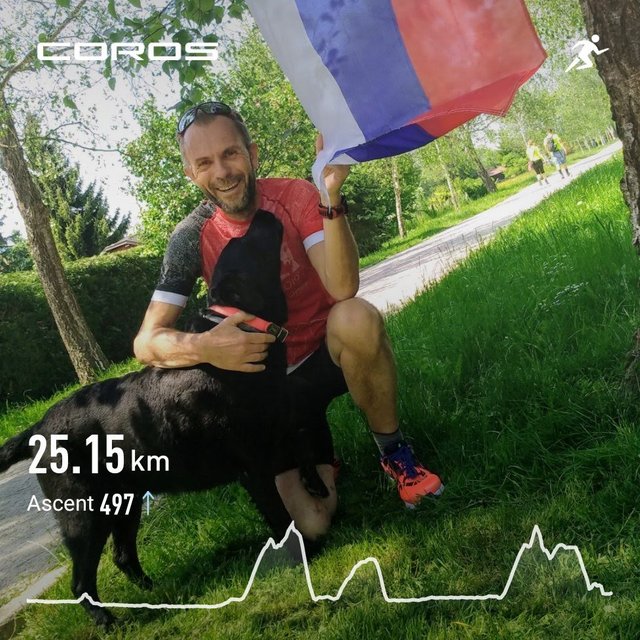 You can read the whole story in the official report - Victory Day.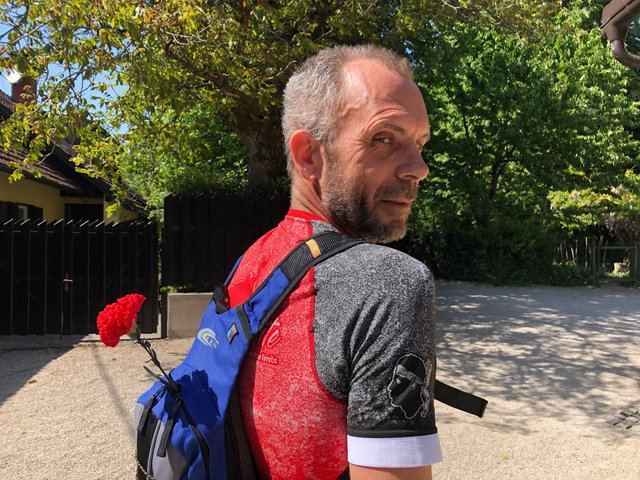 My two running buddies, Tone and Tadej. Thank you guys!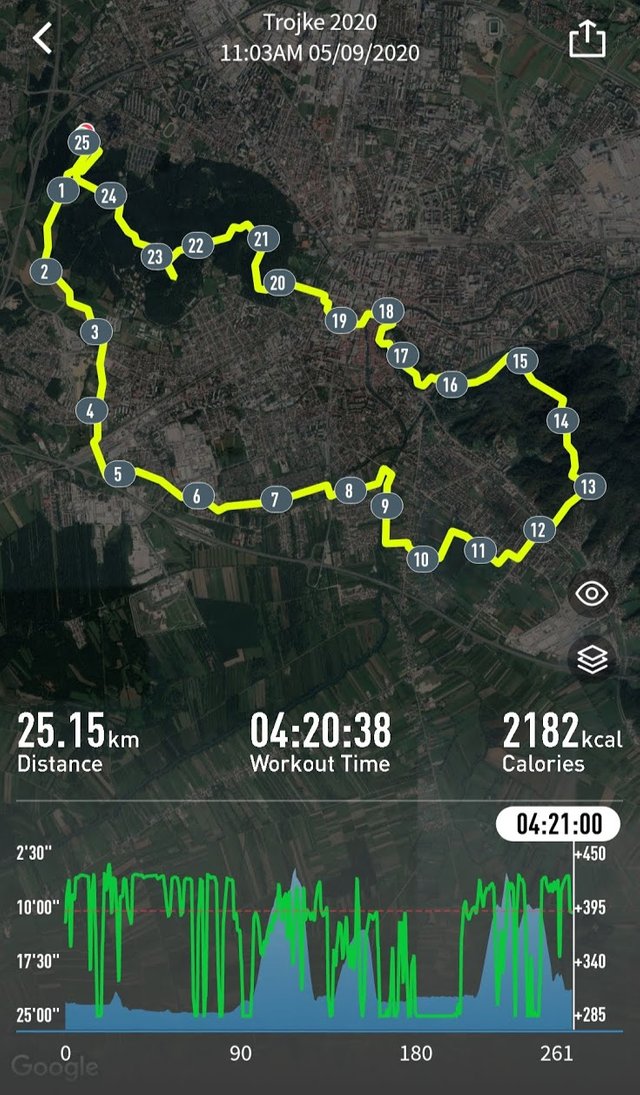 ---
And thank you for your patience, my friends.
All the runs in May are now accounted for with appropriate @ehxaust reports.
I did it, 30 minutes before midnight. Good night and happy running in June.
---
All the physical activity data that I display in my @exhaust and @actifit reports is gathered with the help of Coros Pace sports watch and displayed with Coros app.


---


Join Actifit program, stay fit and earn crypto - STEEM, AFIT, AFITX, PAL, SPORTS, ...
Vote for Actifit as a Witness
Official Actifit links: Discord | Website | Android app | iOS app | FAQs | Text Tutorial
Disclaimer:
I am a long-time Actifit user and ambassador for the program. Please, ask me anything about it.


Better and better
---
Check out some detailed info at my EXHAUST page
Join me in testing out EXHAUST!