Running by the river Kamniška Bistrica has become a routine which I like repeating twice every week.
It's an ideal course for tempo runs. More tarmac than asphalt, even some trails, mostly flat and wide enough to run comfortably.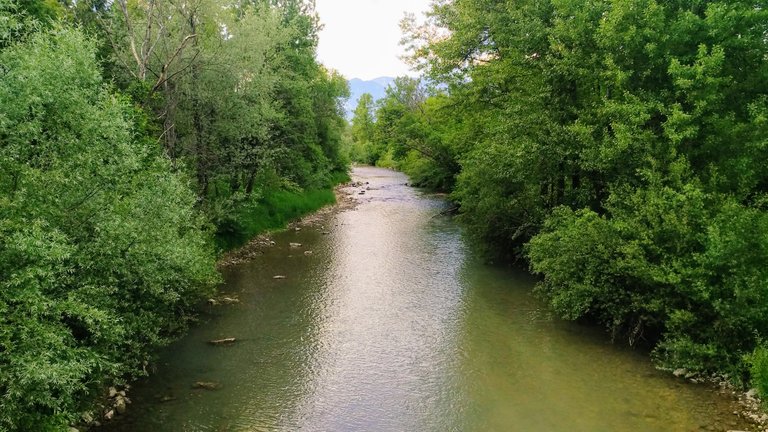 Today it was another 8K run in a tempo that I call a day pace. It's a pace that you can hold comfortably for an hour without being too exhausted.
You can see that I even put a quicker lap tiem in the end.
The map of the run.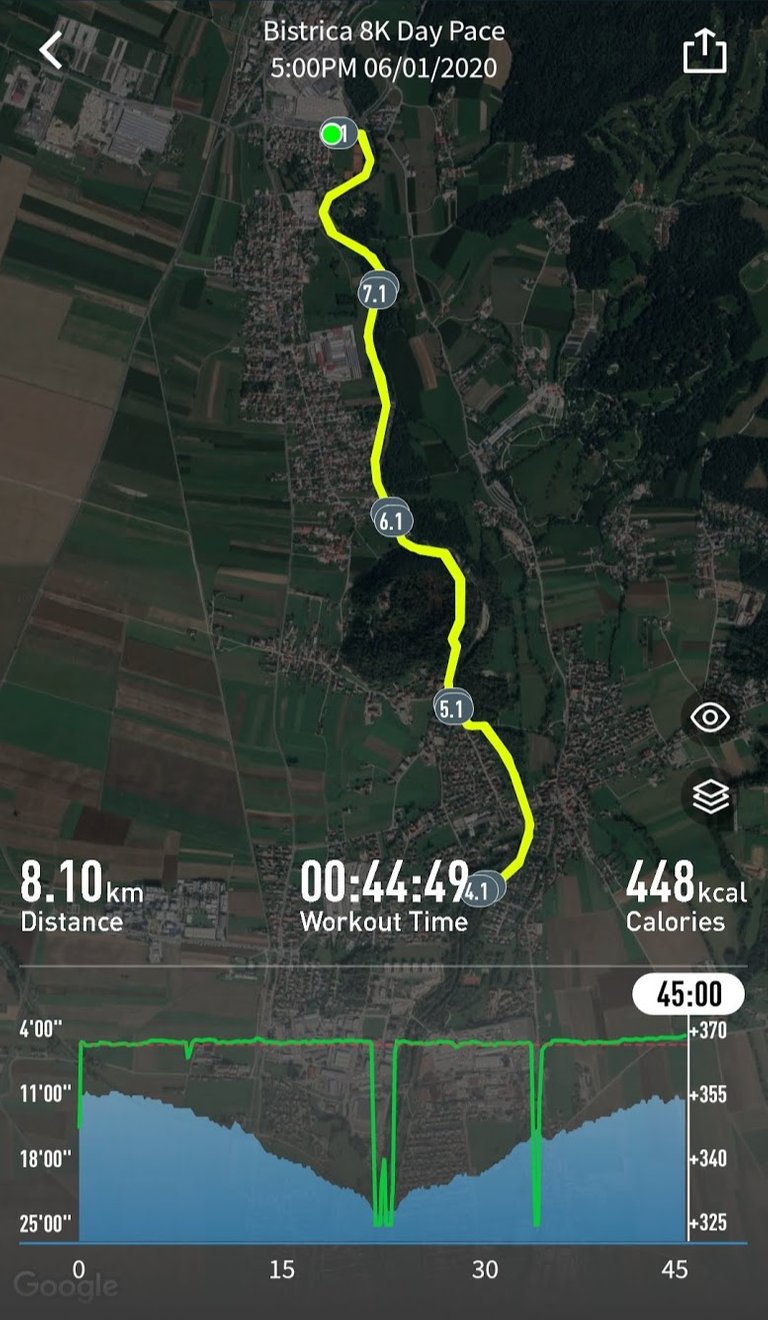 All in all, it was a great start to the June running adventures.
---


Join Actifit program, stay fit and earn crypto - STEEM, AFIT, AFITX, PAL, SPORTS, ...
Vote for Actifit as a Witness
Official Actifit links: Discord | Website | Android app | iOS app | FAQs | Text Tutorial
Disclaimer:
I am a long-time Actifit user and ambassador for the program. Please, ask me anything about it.


Better and better
---
Check out some detailed info at my EXHAUST page
Join me in testing out EXHAUST!