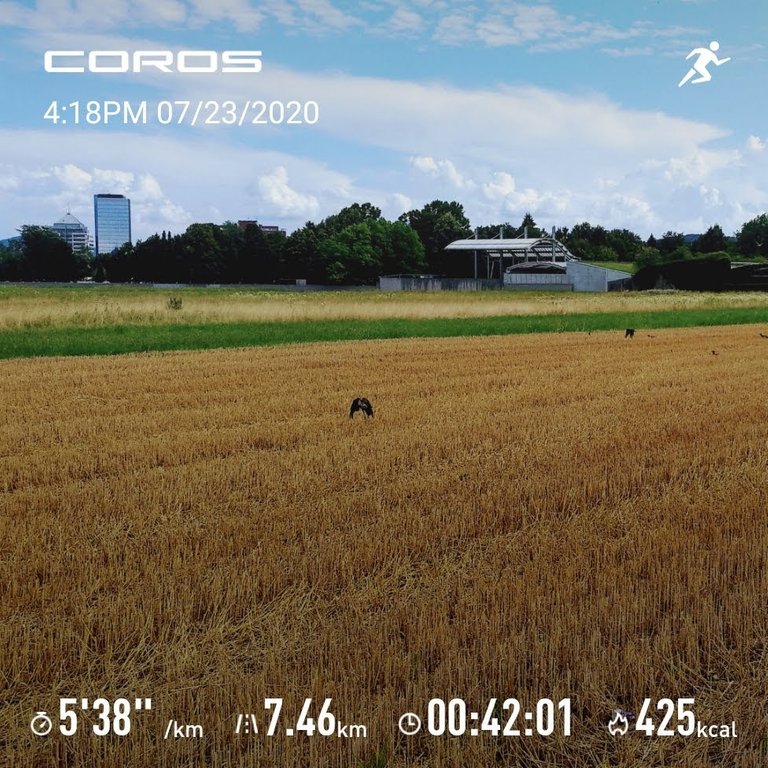 Thursday afternoon on yet another hot summer day. I am running on the same route I was running this Tuesday -> asphalt 7K in afternoon heat [Exhaust Running Report, July 21sth 2020]
Passing by the fields I noticed a flock of crows feasting. I tried to lift them yet mostly they were undisturbed and munched on. Good for them.
At the sports center by the bar the pavement is blocked with these home made bicycle stands. The sign says "Pleas, get down from your bike."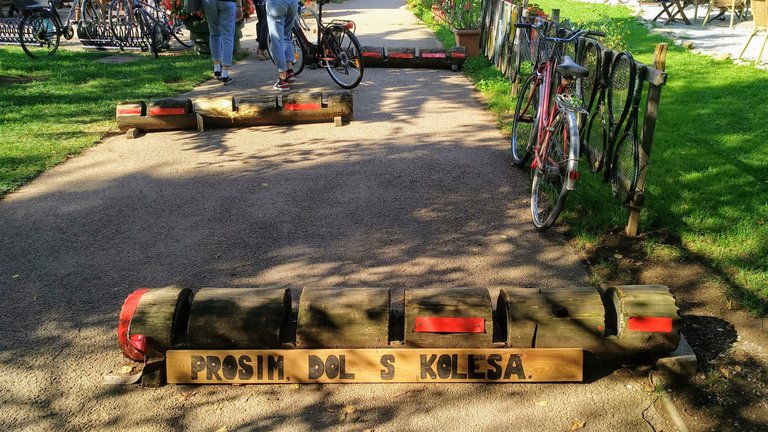 It helps a lot.
The map of the run.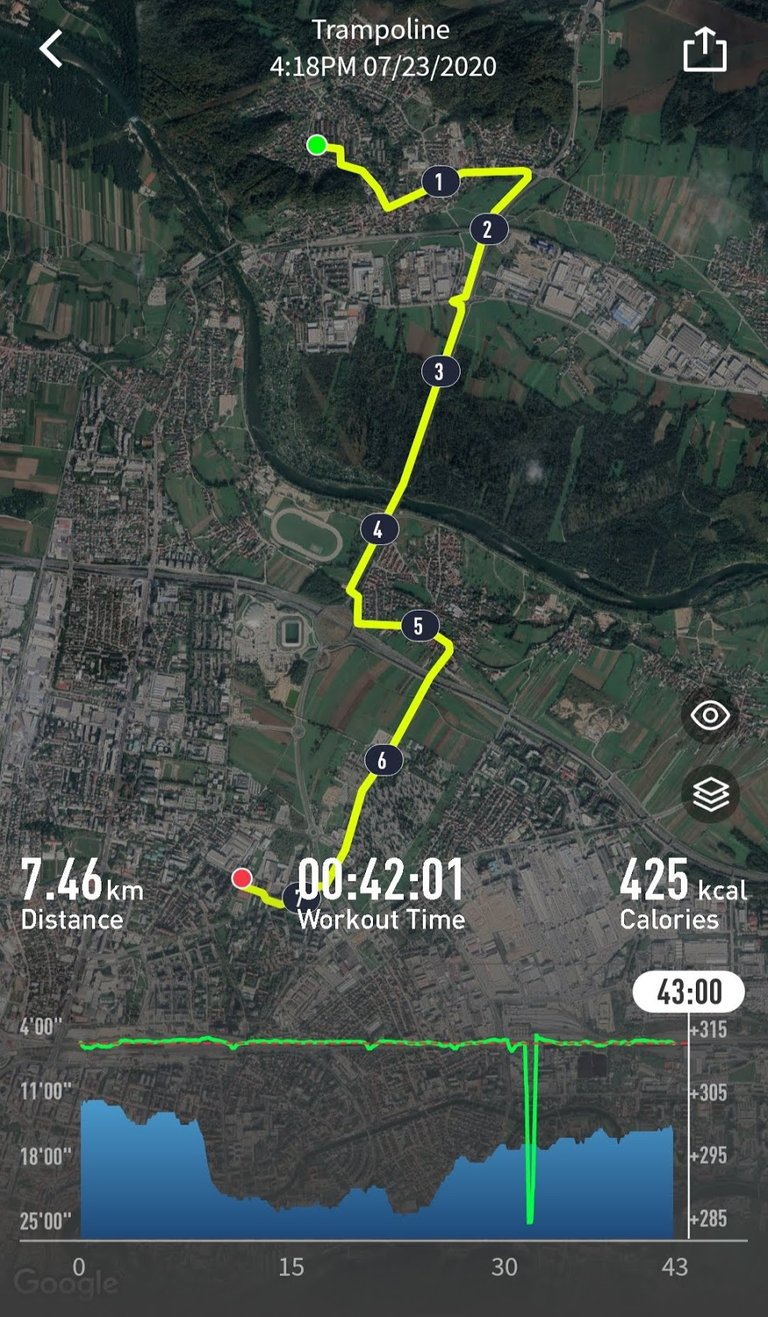 The green dip is where the crow field photo session was.
---
All the physical activity data that I display in my @exhaust and @actifit reports is gathered with the help of Coros Pace sports watch and displayed with Coros app.


---


Join Actifit program, stay fit and earn crypto - STEEM, AFIT, AFITX, PAL, SPORTS, ...
Vote for Actifit as a Witness
Official Actifit links: Discord | Website | Android app | iOS app | FAQs | Text Tutorial
Disclaimer:
I am a long-time Actifit user and ambassador for the program. Please, ask me anything about it.


Better and better
---
Check out some detailed info at my EXHAUST page
Join me in testing out EXHAUST!