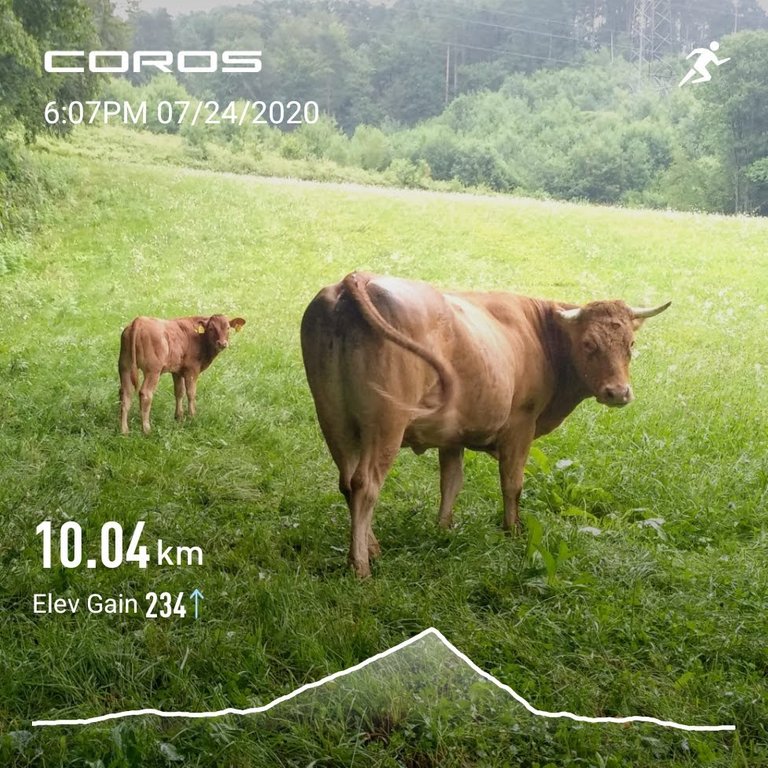 This week all my runs are quite predictable. Whether is it to the trampolines or into the Magpie's Valley and some way up the hill.
As it was the case today with a late afternoon run. I went out after the rain has stopped. The world was fresh yet still humid.
These cows were grazing out of their wired enclosure enjoying an afternoon of freedom and new grass.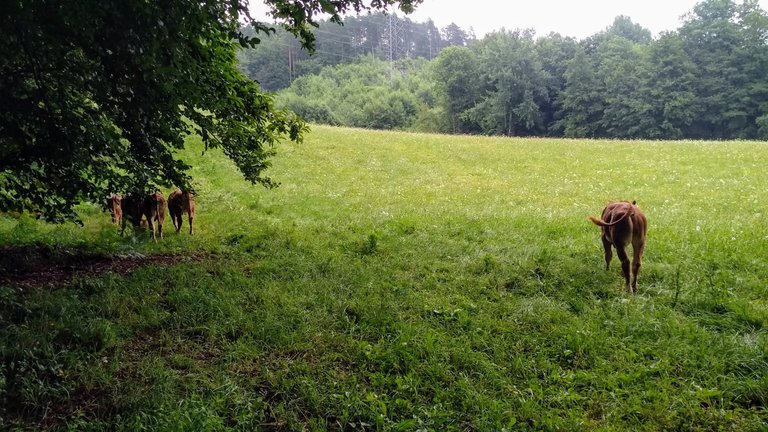 How do they say?
"The grass is always greener on the other side."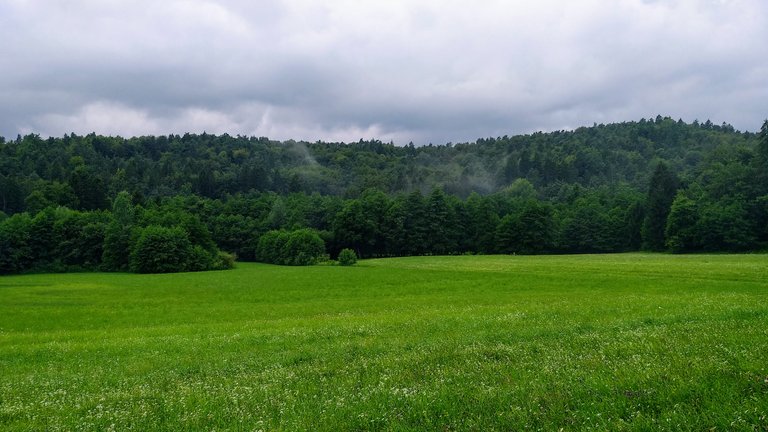 The map of the run with the profile showing the peak and a reason for the 230 meters of vertical climb.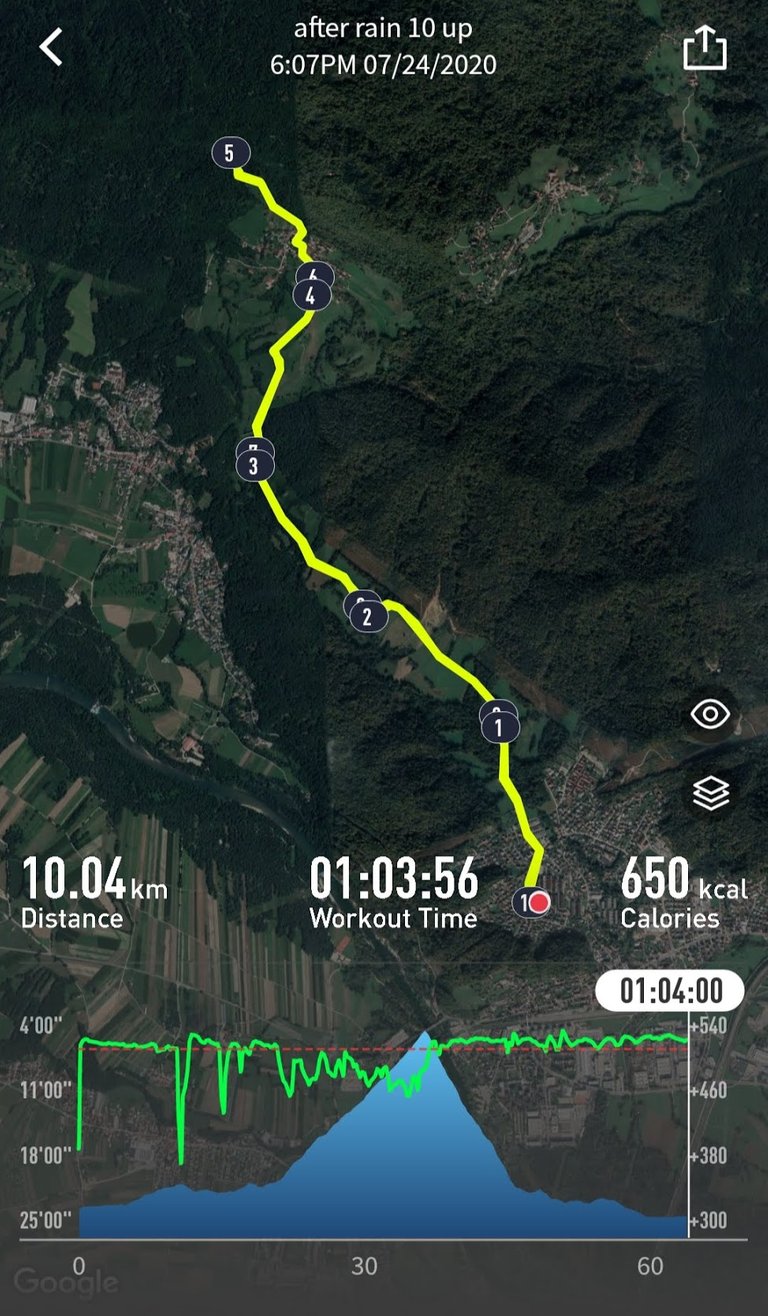 ---
All the physical activity data that I display in my @exhaust and @actifit reports is gathered with the help of Coros Pace sports watch and displayed with Coros app.


---


Join Actifit program, stay fit and earn crypto - STEEM, AFIT, AFITX, PAL, SPORTS, ...
Vote for Actifit as a Witness
Official Actifit links: Discord | Website | Android app | iOS app | FAQs | Text Tutorial
Disclaimer:
I am a long-time Actifit user and ambassador for the program. Please, ask me anything about it.


Better and better
---
Check out some detailed info at my EXHAUST page
Join me in testing out EXHAUST