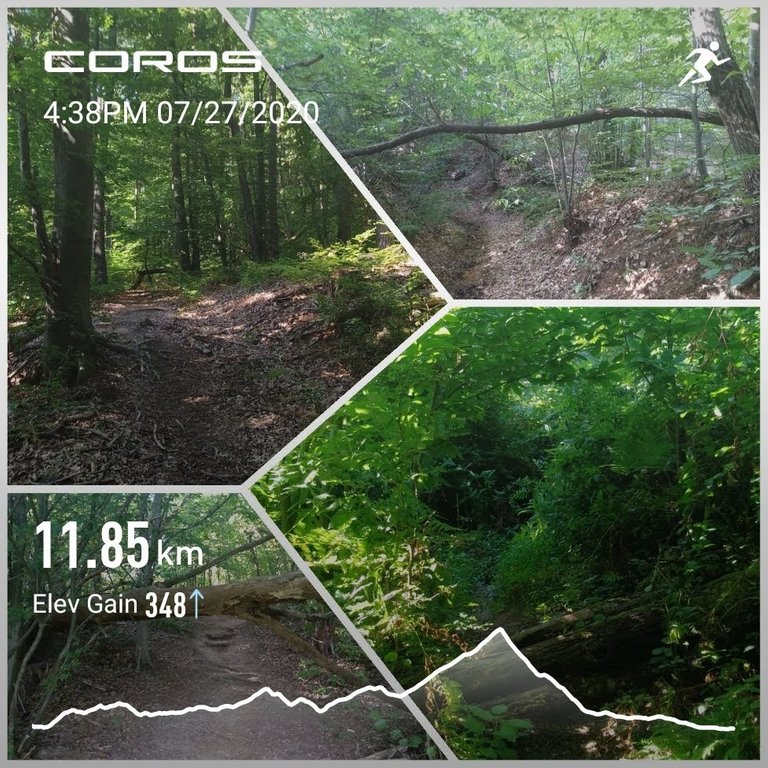 A hot day it was, this Monday. Time for a run came late in the afternoon with sun still high and day still more than warm.
The plan was to go in the forest for a 10+ K run.
Somehow I found myself running th eleft ridhe of the Magpie's Valley and taking all the climbs when I found them. Including some jumps over fallen trees. Like this one ...
The path hear is a joy to hike and run on in any time of the year.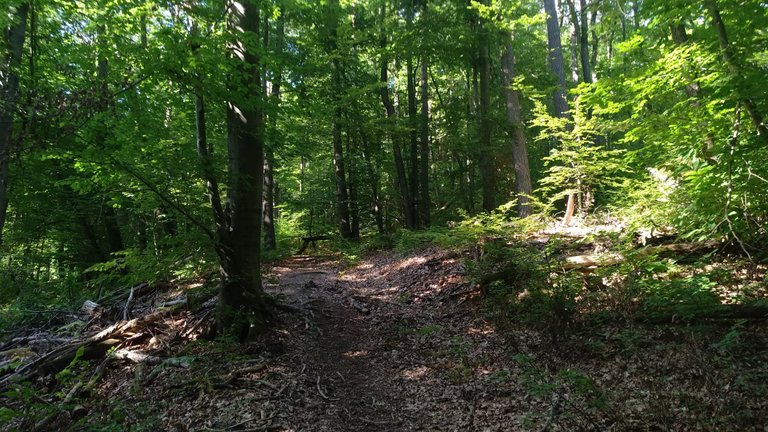 There are many uphill narrow section with tree trunks arching over them.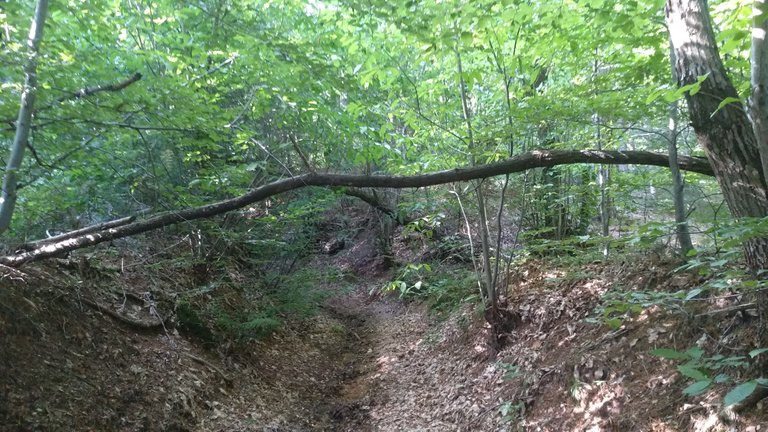 This tree is crossing the path for several years now. You really have to be careful running down not to bump your head into it.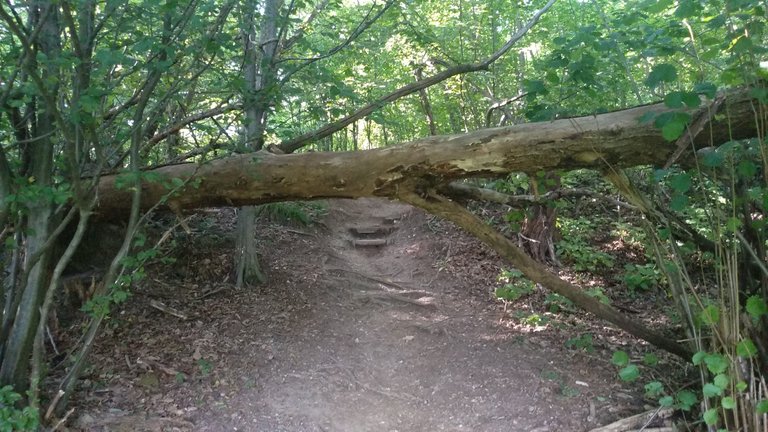 In the end I came out on the main road some seven kilometers into the run. There I took the gravel road down the mid of the valley and back home. I was happy to have run more than I hoped for.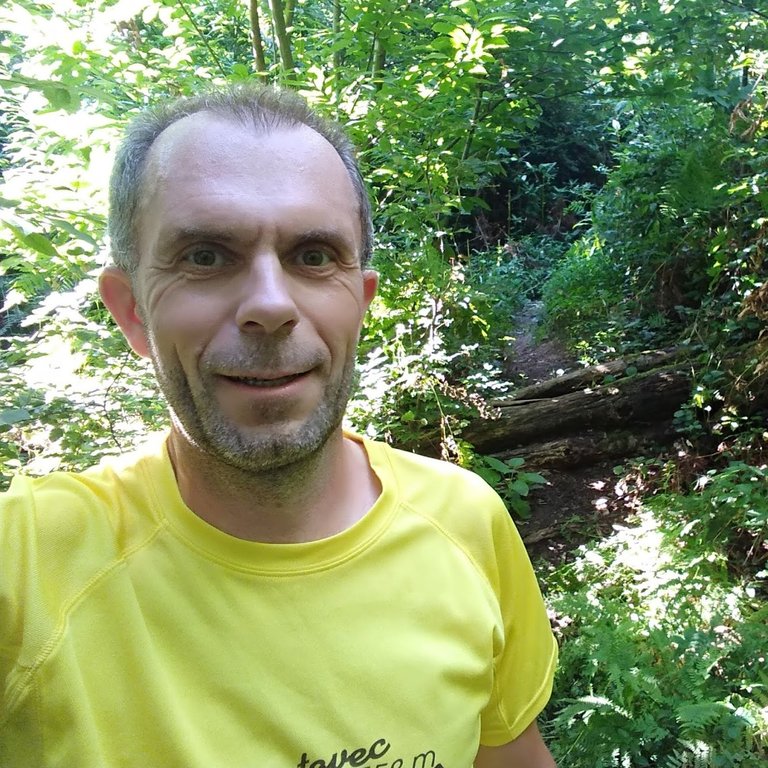 11.85 kilometers with 340 meters of climb which, according to th eUTMB formula, stands for 15.25 kilometers of effective effort. Good!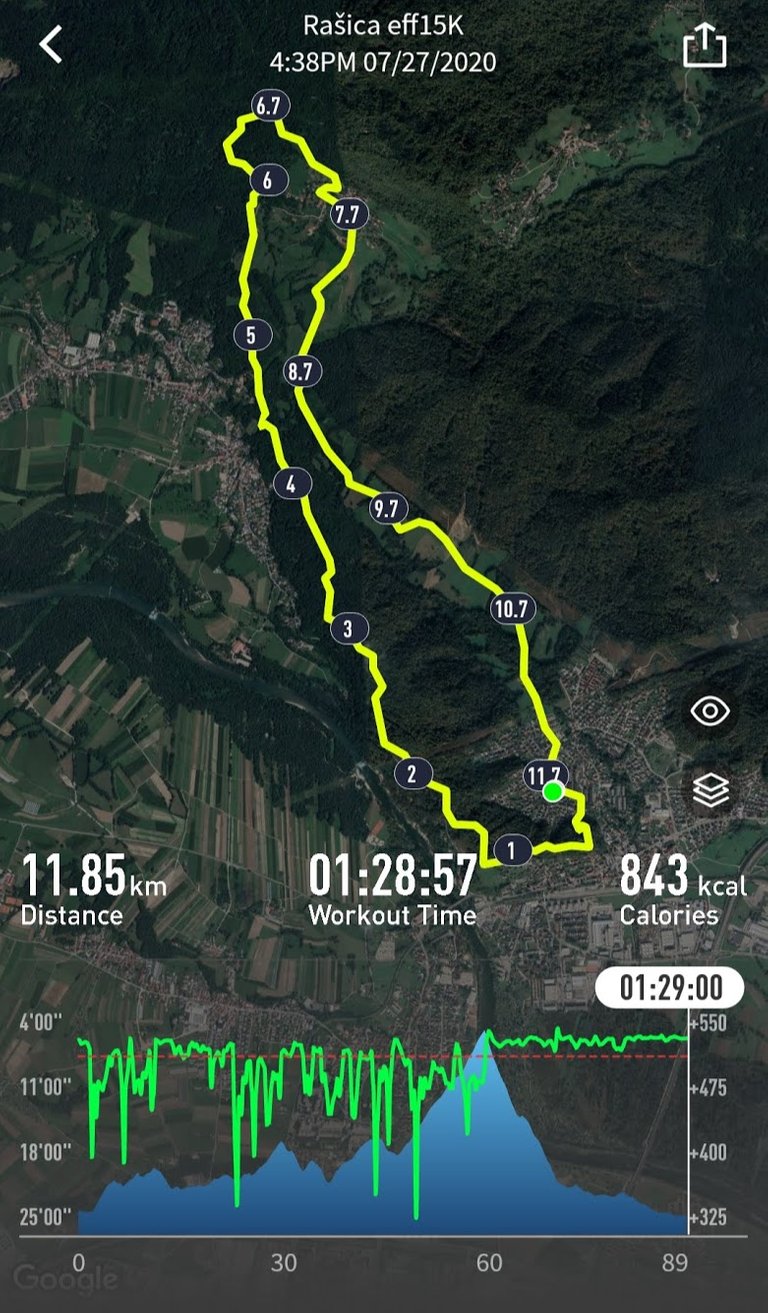 ---
All the physical activity data that I display in my @exhaust and @actifit reports is gathered with the help of Coros Pace sports watch and displayed with Coros app.


---


Join Actifit program, stay fit and earn crypto - STEEM, AFIT, AFITX, PAL, SPORTS, ...
Vote for Actifit as a Witness
Official Actifit links: Discord | Website | Android app | iOS app | FAQs | Text Tutorial
Disclaimer:
I am a long-time Actifit user and ambassador for the program. Please, ask me anything about it.


Better and better
---
Check out some detailed info at my EXHAUST page
Join me in testing out EXHAUST!