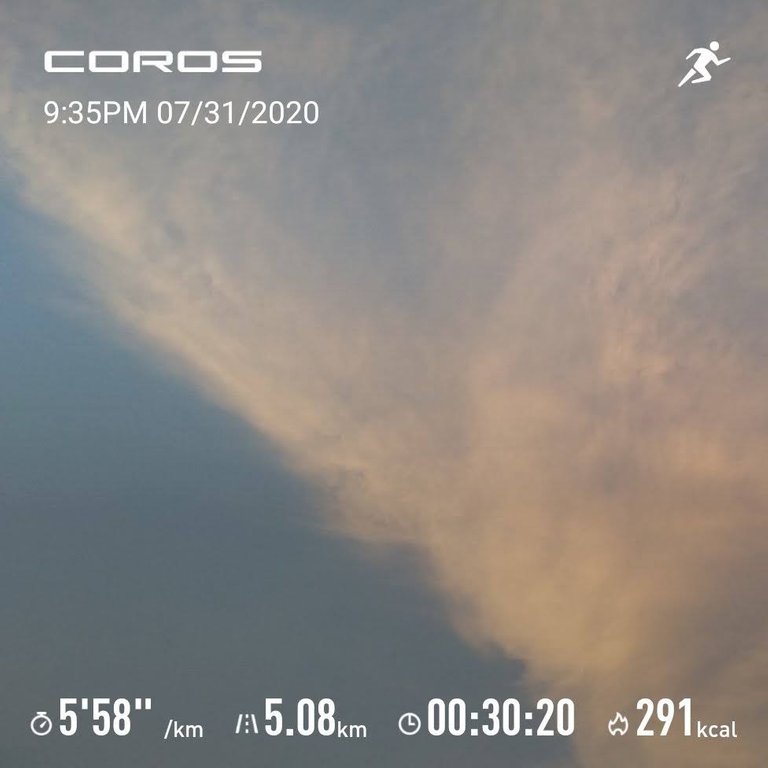 Last day in July, 31st run of the month. A short an late flat run. It is s till very humid and warm.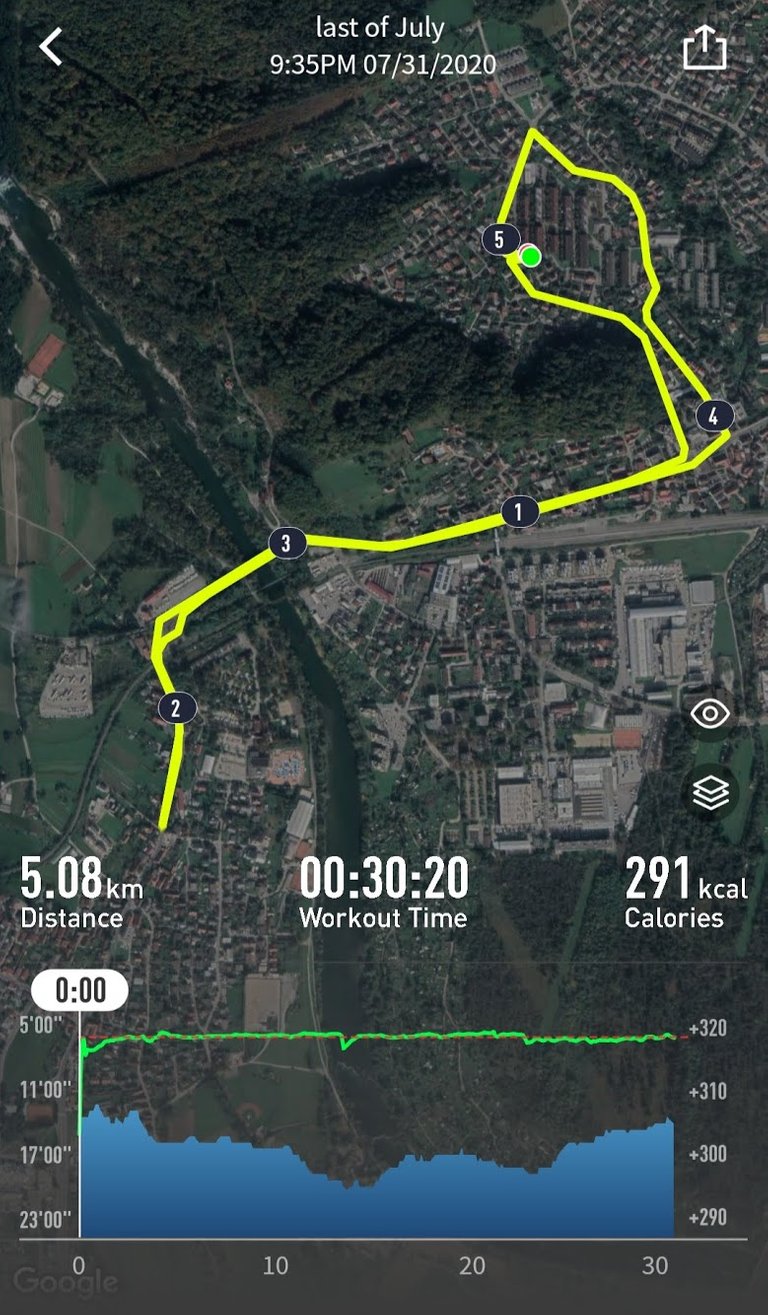 Some stats
31 runs
221,4 kilometers
3,180 meters of total climb
This climb would, according to the UTMB formula where every 100 meters of climb are worth additional kilometer on the flat, add 32 kilometers to the monthly distance. Making it 253 kilometers. Maybe...
I didn't have any plan or program so it really doesn't matter.
---
By the way, I skipped the reporting of the first twelve runs in the month.
72 kilometers in total. No, I won't go on another reporting marathon. I'll skip these reports forever!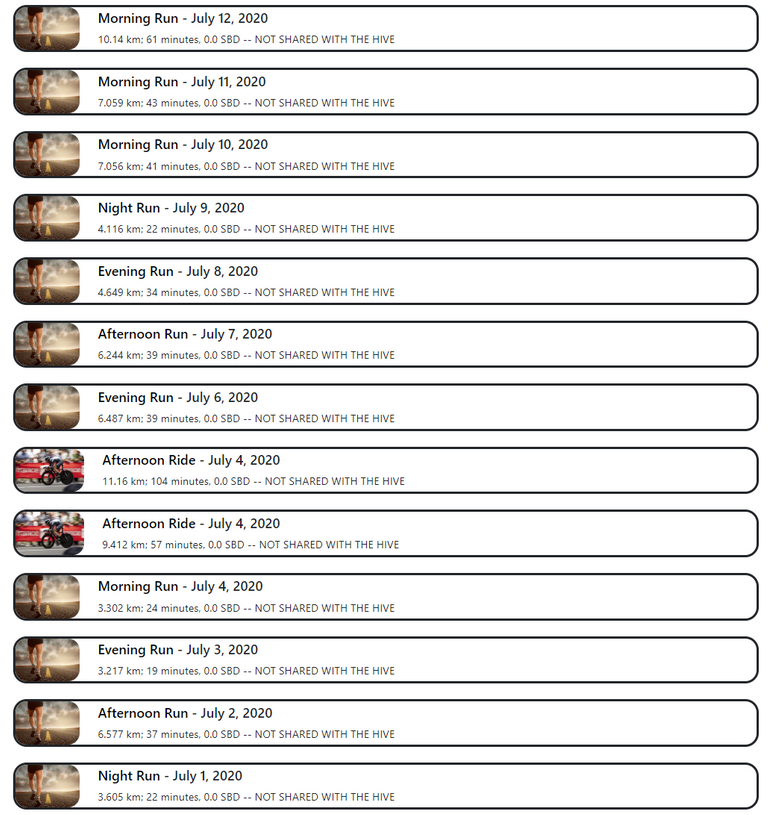 ---
All the physical activity data that I display in my @exhaust and @actifit reports is gathered with the help of Coros Pace sports watch and displayed with Coros app.


---


Join Actifit program, stay fit and earn crypto - STEEM, AFIT, AFITX, PAL, SPORTS, ...
Vote for Actifit as a Witness
Official Actifit links: Discord | Website | Android app | iOS app | FAQs | Text Tutorial
Disclaimer:
I am a long-time Actifit user and ambassador for the program. Please, ask me anything about it.


Better and better
---
Check out some detailed info at my EXHAUST page
Join me in testing out EXHAUST!