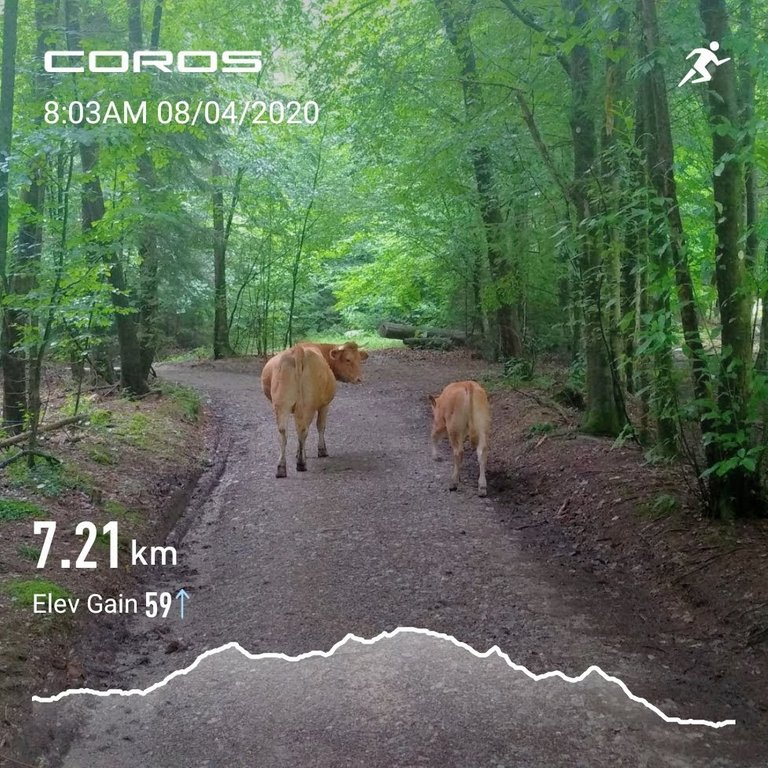 It was another rainy night. In the morning the temperature of 20 degrees was calling me to go on a run. I needed a short run to finish the UTMB Challenge.
Since I didn't want to make any climbs I went into the Magpie's Valley with a short loop at the start.
I met some babes at the far end of the valley. They were walking on the road and I walked by them since I didn't want to disturb them. A running cow, especially in your direction, is something you want to avoid!
---
UTMB Challenge
On August 20th I entered teh UTMB Chalenge. One of those virtual things which are so popular lately. Who knows why?
The article -> UTMB® for the Planet Virtual Races - UTMB goes virtual, digital, and it's free to join
I entered the 100K challenge which actually means that you have to run the equivalent of 100 kilometers distance with 4500 meters of climb. Each 100 meters of climb count for one kilometer of distance. Which translates into 145 flat kilometers.
After 15 days I finished the challenge with 131 kilometers o fdistance and 1800 meters of climb. Good!

---
Time for the next UTMB challenge.
This time it will be harder - 170 kilometers and 10,000 meters of climb
A total of 270 flat kilometers in 25 days. Totally doable.
---
The map
Today's run.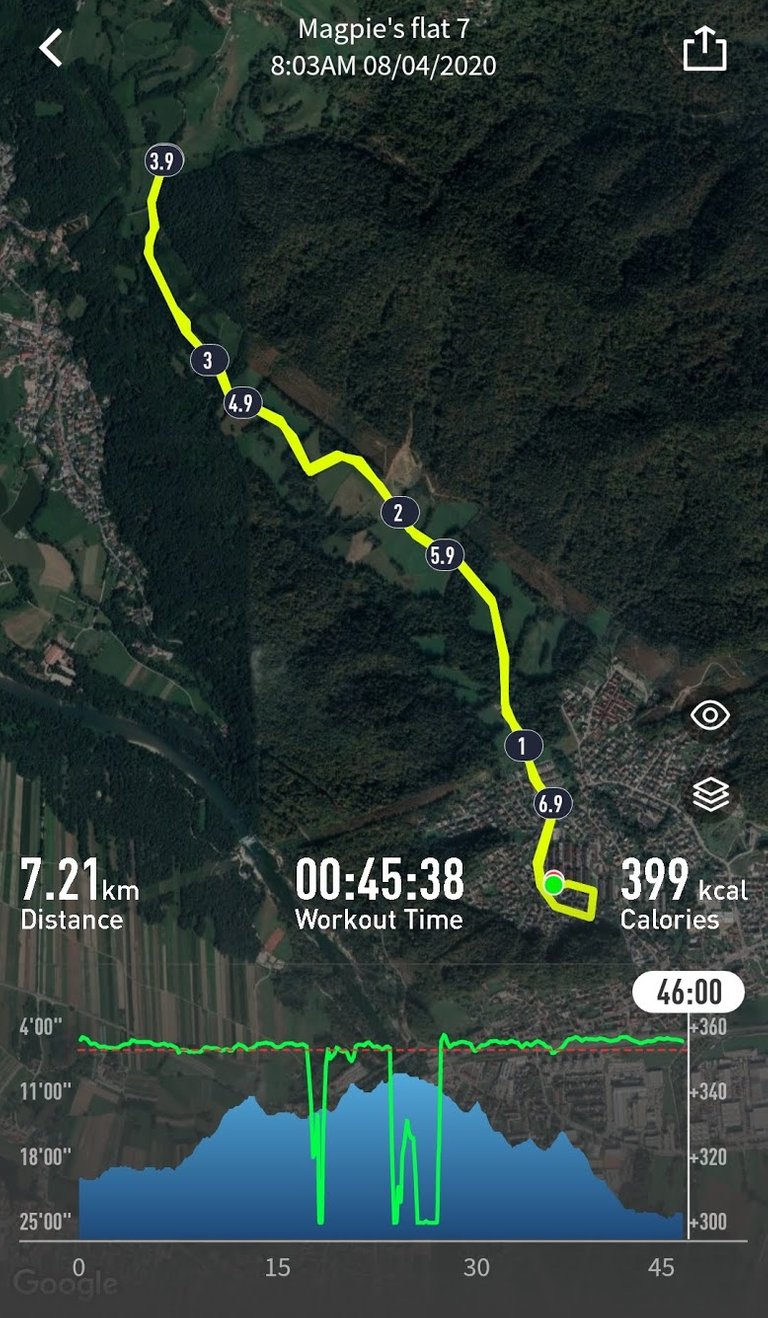 ---
All the physical activity data that I display in my @exhaust and @actifit reports is gathered with the help of Coros Pace sports watch and displayed with Coros app.


---


Join Actifit program, stay fit and earn crypto - STEEM, AFIT, AFITX, PAL, SPORTS, ...
Vote for Actifit as a Witness
Official Actifit links: Discord | Website | Android app | iOS app | FAQs | Text Tutorial
Disclaimer:
I am a long-time Actifit user and ambassador for the program. Please, ask me anything about it.


Better and better
---
Check out some detailed info at my EXHAUST page
Join me in testing out EXHAUST!