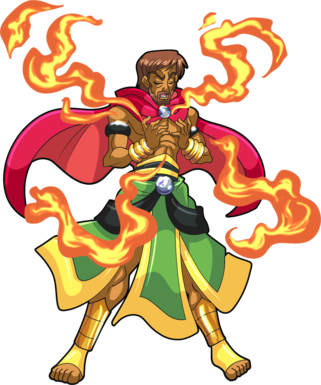 it was fun in the city of neoxian last night with my famz as we were chatting as if we have no worries nor burden, happiness really cost nothing, it is all about your mindset and optimism...
i slept late but surprisingly woke up as early as 4:32 a.m cos i had a dream which looks like a bollywood movie as i was told by azircon and xawi and it kinda looks like a film to me too lol...
I chatted few more minutes then decided to start the day's work early since i am already awake, i logged into ts-dragon and the quest was water quest which i was able to finish in a jiffy and the shock came when i claimed the reward...
To be honest I really wasn't expecting something good as a reward today but when the loot chest started shaking i was happy but the happiness turn to awe when it turned gold, dang! dang! it was two days ago i pulled a gold foil legendary bila the radiant which i also made a post about and now this zalran effreet.. Devil's luck i am gonna call this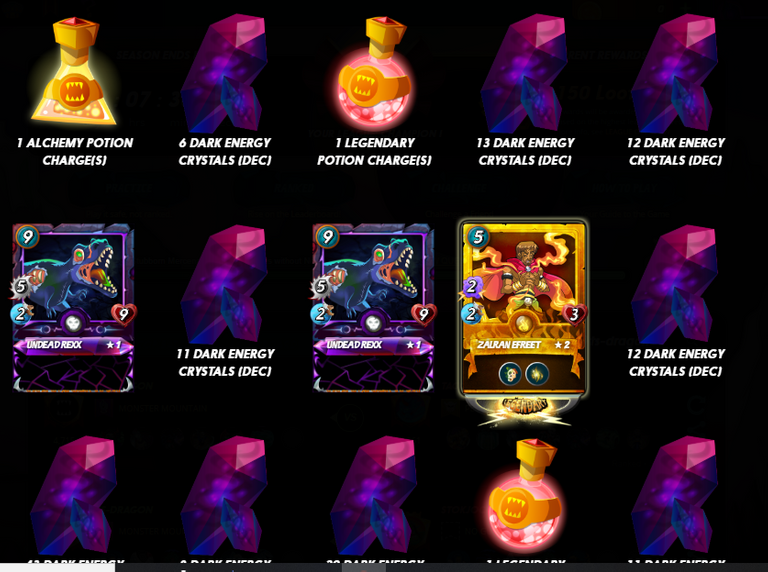 Ts-dragon is a ts account so definitely the card will be burnt and dec will be shared between me and the owner but before manually claiming the dec, i took a quick peek at the account hive engine and behold it was 75 000 dec.... it calls for celebration and i am definitely going to do a giveaway in the city of neoxian to my famz who are also splinter nerds..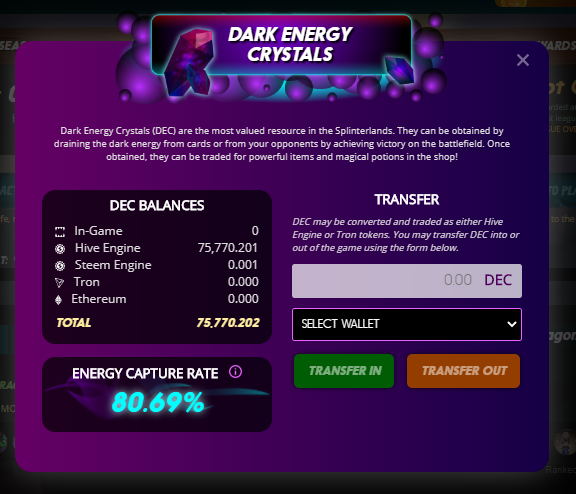 Ts-dragon also won some yummy dec in tournament today by taking the seventh position in the All the pointy things league.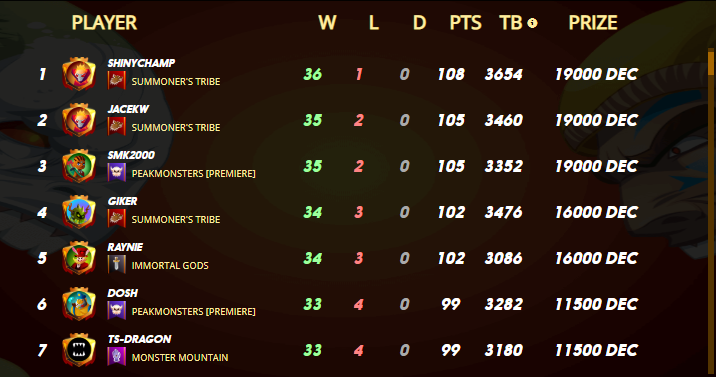 It also took 6th position in the alpha tournament which is gold league.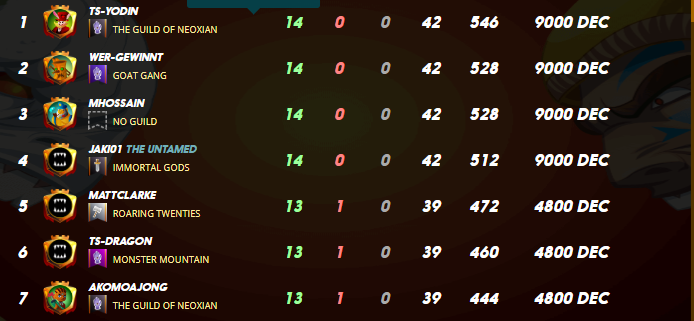 It is ranking top 25 in the leader board at the moment, let see how far it goes when season end!
if you want to join the city of neoxian click here
---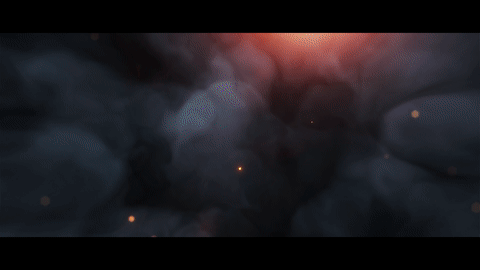 if you want to be a part of this week steemmonster battle challenge, you can join from here
All pictures are gotten from splinterlands lore and gif credit goes to splinterlands.
Want to play splinterlands?
sign up here
GOD BLESS
Posted via neoxian.city | The City of Neoxian