Only 60 days to go before the official start of spring, or exactly 2 months ...
Wow, it is really getting closer, I feel we have had the worst again. The majority of the dark days are over and you already notice that the days are starting to get longer.
The winter is very different this year.
Normally it would be really cold here in the Netherlands around this time, with snow and moderate to severe frost periods. That is very different this year. During the day we still have temperatures well above freezing, and in the nights it occasionally freezes 1 or 2 degrees. We haven't seen any snow yet ... and yesterday I even discovered daffodils happily sticking their heads above the cold ground.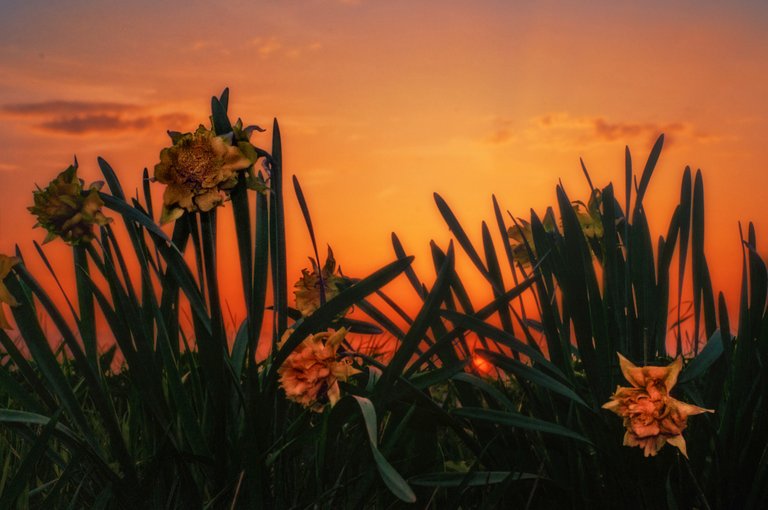 Easter Flowers!
If that is not a sign of the coming spring, I don't know. Normally you don't see them before the end of March or the beginning of April. They are the Easter flowers par excellence. The cheerful yellow flowering daffodils!
Something is going on with global warming.
And although it gives me a real spring feeling, it also makes me think in a different way. In recent years, winter is no longer what we have always been used to before. On average, it has certainly become warmer. The summers are also warmer than we were used to here, and also much drier. There is really something going on with global warming, at least ... from what I can judge from our country. And what are the long-term consequences? Will nature recover from this warming? Will plants and animals die out as a result of this warming? Will it suddenly be possible to grow tropical crops in a country like the Netherlands, and will our flora and fauna continue to change?
People don't seem to care.
What will our world look like in 100 years? There are many things that ALL of us CAN do, but I still see people around me who are totally unaware of what is happening. People who don't seem to care and don't want to be aware of the fact that they too have a responsibility to keep this globe livable for future generations. Egoism? Ignorance?
Few people seem to act in the interst of the globe.
I can hardly imagine the latter. Everyone has access to the latest news, and that news is increasingly about the major climate changes that are happening. Why is it that so few people still act in the interest of the globe and are only concerned with themselves?
Thoughts that came to me when seeing daffodils.
These are just a few thoughts that fly through my head when it appears that I can spot the first daffodils in January.
But I did get a happy feeling from them.
But anyway, I have to admit that despite all these additional thoughts, I did get a very happy spring feeling from it. And that is not so bad in the middle of the winter month of January ...
with 60 days to go before it's really spring!
Posted via neoxian.city | The City of Neoxian