Less DEC (Dark Crystal Energy) In Rank Battles


Hello splinterlords and splinterladies around the world, how are you feeling today? Really confused these days about what is going on in the crypto market these days. Everything seems to be going down so fast. Btc is $28,000 and this is really shocking to some investors.
The price of SPS and DEC is also going down.
I believe it is just a matter of time, maybe BTC is preparing for another pumping. $0.078 was not expected but in the crypto world, it is hard to predict what will happen tomorrow. If I had known something like this, I would have sold my coins a month ago when the price was $47,000. One of my friends said, "I think crypto is trying to stabilize, if only usdt could get back to peg, the whole market will bounce".
The fear right now is that people could decide to sell their coins because they don't know if the worst is coming or not; to avoid more losses.
Less DEC (Dark Crystal Energy) In Rank Battles
The changes in the crypto market affected all facets of cryptos such as games. Since games are also part of crypto.
These days, we earned less DEC in ranked Battles because of the serious dipping going on in the crypto world.
When I checked coinmarketcap this afternoon, the price of DEC was $0.0009321. And it is understood that when the market goes up, the players earn higher; when the market goes down, the players earn lower.
This is the reason DEC earned from ranked battles are very low and i have noticed that for months now that when there is pumping, i earned more in ranked battles.
One of the new splinterlands players was saying, "I earned less these days" . I replied to him that it was the market that caused it. I noticed that a few months ago.
Probably, many new players may be wondering why dec earnings are getting small.
THE STRATEGY TO FIND SOLUTION TO NOXIOUS FUME
When I saw noxious fume rules, I wondered what to do to win this battle. I would have used a fire monster because I have one immunity monster which was forgotten one. I decided to use earth summoner because I needed to complete my daily quest for the day.
RULESET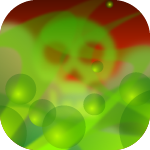 Noxious Fume: All monsters start the battle poisoned.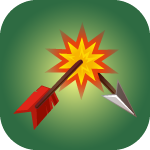 Broken Arrow: ranged attack monsters may not be used in the battles.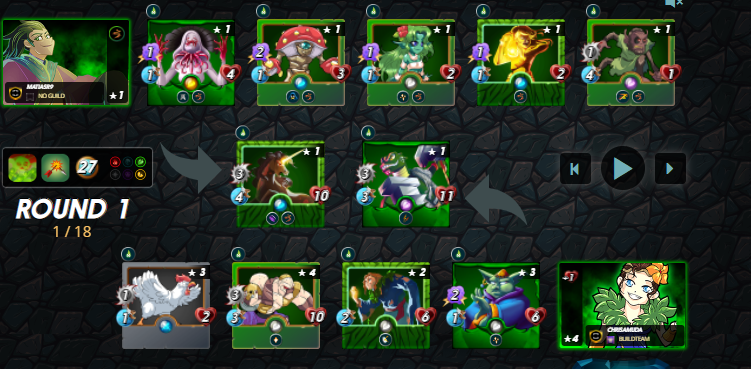 click here to watch the battle.
ARRANGEMENT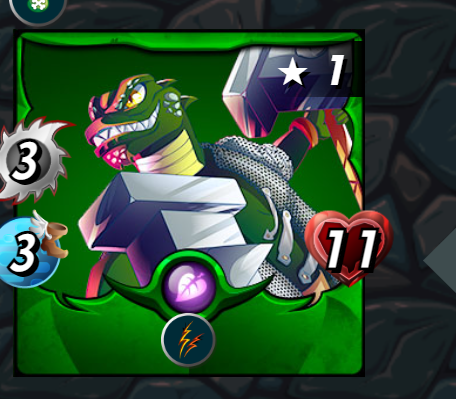 Grund: my plan was that the grund could attack the first monster of the opponent in this battle twice, i will win the battle. I was very confident that the grund would last in this battle. I forgot that my opponent would also be thinking of how to get rid of me.
Grund could not reach the second round because of the attacking force of opponent monsters and summoner he used. If I knew my opponent would use mylor crawling, I would have used magic monsters including mushroom seer.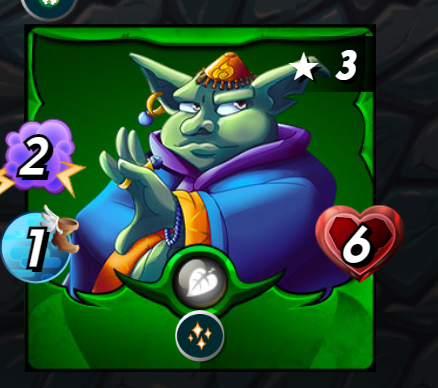 Goblin Psychic: this monster was selected to keep on giving grund healths due to its tank heal ability. Unfortunately, it was unable to do so because grund was eliminated before it was able to attack.
At this point, my chance to win the battle was very slim: in fact when grund was eliminated, I thought I had lost the battle.
Before the first round ended, goblin psychic led the battle and was eliminated in the half-way of the second round.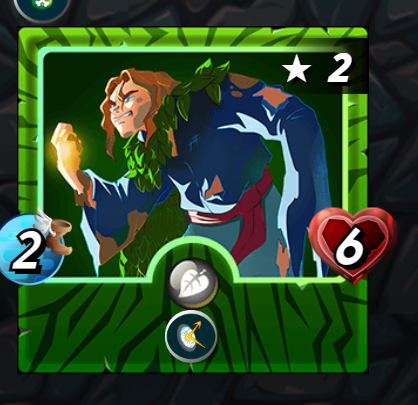 Failed summoner: 2 mana was left for me to decide. If it was 3 mana, I would have selected the water element. Though when i searched water element was not also available.
Failed summoner was the only monster with 2 mana that could give me 5 healths. Choosing any monster will have 2 mana, such monster would be eliminated in the first round by noxious fumes.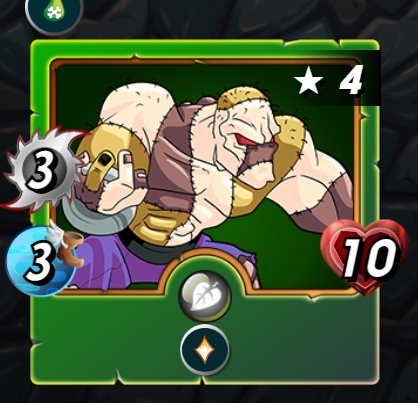 Flesh Golem: this was selected in case if all my monsters failed, i would be able to use flesh golem to achieve my goal.
Flesh Golem was used as backup because the healing ability would help the monster to regain its lost health by noxious fume.
Flesh Golem delivered the victory to me despite Thorns ability summoner in the battle.
This was the moment I began to smell victory in this battle.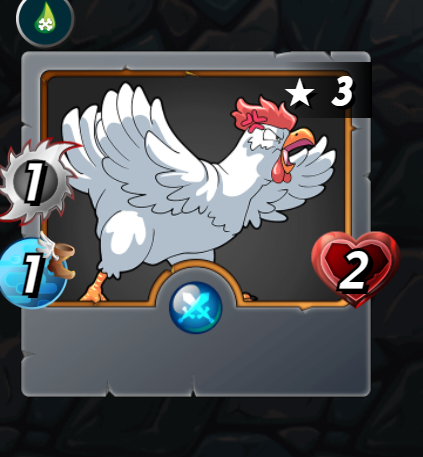 Furious chicken: i would have fucked up today. Whenever I wanted to use the earth summoner to fight noxious fume rule in battle; furious chicken and failed summoner would often be my first and second monsters. But today because i used grunt: i used grunt as the first monster. If my opponent was very strong I would have been defeated.
Furious chicken was used here as the last monsters to daley sneaky monsters.
In conclusion, this is not the best battle but the reason i shared it was that i was able to accomplish my splinterlands goal for today which is to complete my daily quest.
I was really happy that I was able to complete my daily quest and moved to the next agenda of the day.
2 days ago, it was really tough for me to complete my daily quest: due to this reason, I was having the mindset that the game is tough for me.
To Registered splinterlands click my referral link

Posted using Neoxian City
---
---