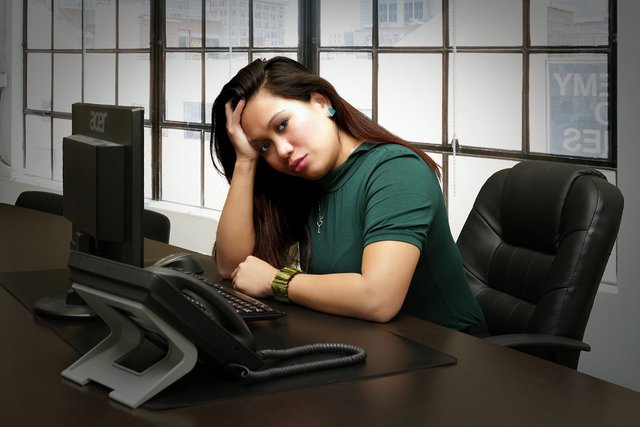 Pixabay
When people made a mistakes about a particular things, they find a way to follow to make a correctives actions but some individual don't feel like they made a mistakes and they only believes only in there own opinions. Most times some people are basically trying to do their best in the life in order to get out from there mistakes but even when you see people making mistakes about a particular things, someone might not understand why they are making a mistake, but we need to understand that everybody has flaws and no one is perfect, everybody has demons in one way or the other, and everybody has ghosts that is pursuing them in the situation of life but I think you watch people and you see everybody trying to do their best just to make things happen in reality. Mistakes is a major things that can happen to anyone but if you don't realize your mistake then definitely you will continue do the same things.
Most times whenever someone lose home just for a single mistake, surely you are much more likely to lose your job the year following if you don't realize the reason behind it because when you don't find out causes for being out of the job or your home definitely it will comes back to the bandwidth problem and you are so focused on this event that you are making mistakes at work for silly things, it may be because you relocate further from work and which can increase your tardiness and absenteeism and cause you to lose your job. Don't be shy to call yourself back and take a correctives actions immediately and declared yourself in the eyes of people who are ready to help you to provide a solution to the problems arises, make a declaration today and always watch your step no matter how the situation.
However, always declared yourself once you accept that we are all imperfect in one major things to another then once we have done with that it is the most liberating thing in the world and it can give us a hope to continue achieve our dreams, but you can go around making mistakes and saying the wrong thing and tripping over on the street and all that and not feel worried. Mistakes obviously show us what we needs to improve Without any form of mistakes again in the process but how would we know what we had to work on if individual don't make one mistake or the other so don't feel discouraged or down, you just need to pick yourself up and continue with the journey of life.
Before I drop my pen for today, mistakes and declaration are the major priority for someone who fall victims, always take your chances in all aspects of life, if you don't make mistakes you can not grow but make mistakes that is how you will grow without any threat and always remember that pain nourishes our courage to move forward in life and we have to fail in order to practice being brave no matter what. Everyone as is own demon, devil and destiny that is pushing them from one steps to another but once you know yourself and find a way to to tackle those factors then it will be easier to declare your mistake and continue with your life.
If you find this message helpful, please upvotes and comments.
Thanks for Dropping By !
Best regards
olaexcel
---
---
NEOXIAN CITY
If you want to earn NEOXAG try using neoxian tag in your post
Discord Server.
Posted via neoxian.city | The City of Neoxian